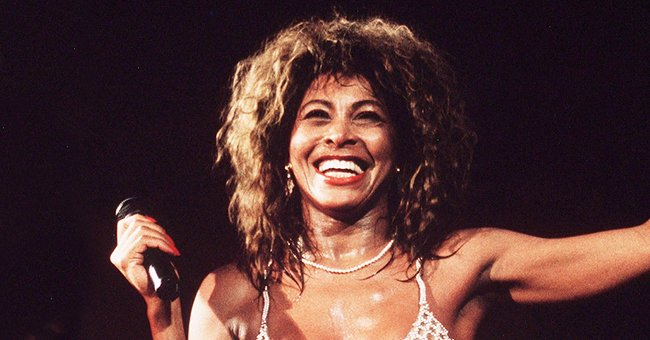 Getty Images.
Tina Turner Once Talked about Her Successful Music Career and What She Believed Was the Reason behind It
Tina Turner is a superstar and a legend in the music industry. An achievement that didn't come easy; she had to rebuild her life and career a second time during the 1980s.
The experience not only marked the ending of a tumultuous time in Tina's life. It also brought out an inner strength that had her bounce back and appease fans with rocking hits for decades to come.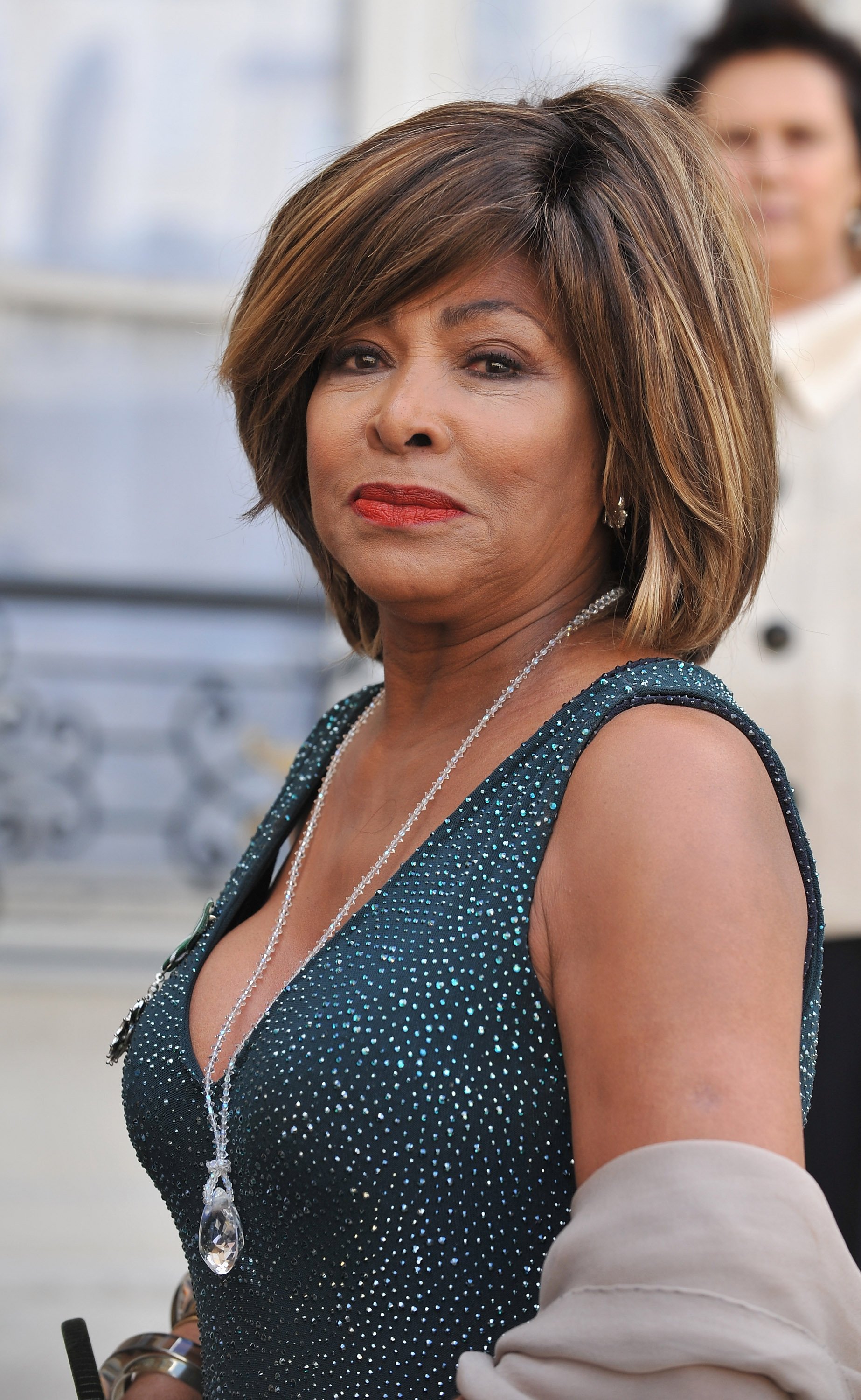 Tina Turner attending a ceremony at the president's official residence for honorees of France's most prestigious Legion D'Honneur award on July 3, 2008, in Paris, France. | Source: Getty Images.
But the road that led Tina here started in 1958 when she joined Ike Turner's band Kings of Rhythm. She still went by her birthname of Anna Mae Bullock at the time, and before the release of her first single, "A Fool In Love," in 1960, Ike had changed her name to Tina Turner.
Ike and Tina's relationship turned to marriage in 1962, soon followed by a string of Tina's most memorable hits, including "River Deep – Mountain High," "Nutbush City Limits," and the Grammy-winning "Proud Mary."
But all was not well in Tina and Ike's relationship. In her 1986 autobiography, Tina elaborated on the "cruelties" she had to endure for the 16 years she spent with Ike. Shortly after the release of her book, Ebony shared excerpts of Tina's life story wherein she said Ike controlled her with fear.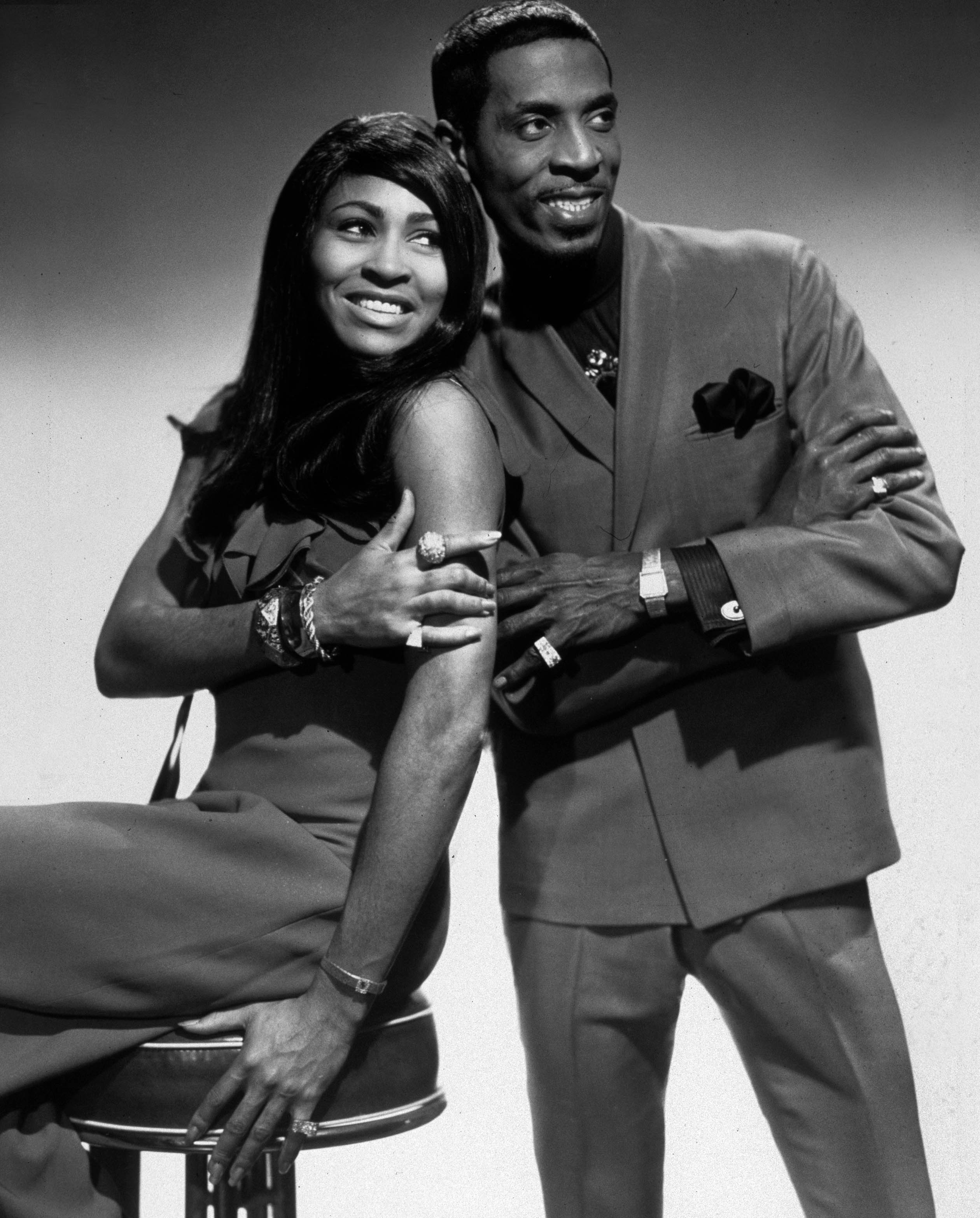 Ike Turner and his wife Tina Turner in 1965. | Source: Getty Images.
He beat her up, physically and emotionally. When Ike asked Tina to marry him, she didn't say no, because no one said that to Ike and got away with it, as she wrote:
"I knew that I didn't want to marry him, I didn't want to be a part of his life, didn't want to be another one of the 500 women around him by then. But I was, well. I was scared."
Sixteen years after they tied the knot, Tina decided to leave Ike. She made her way to friends in California, where Tina hid for several months until she filed for divorce. By the fall of 1977, their divorce turned into a maelstrom of claims over money and not wanting things to escalate, Tina threw in the towel and gave him everything.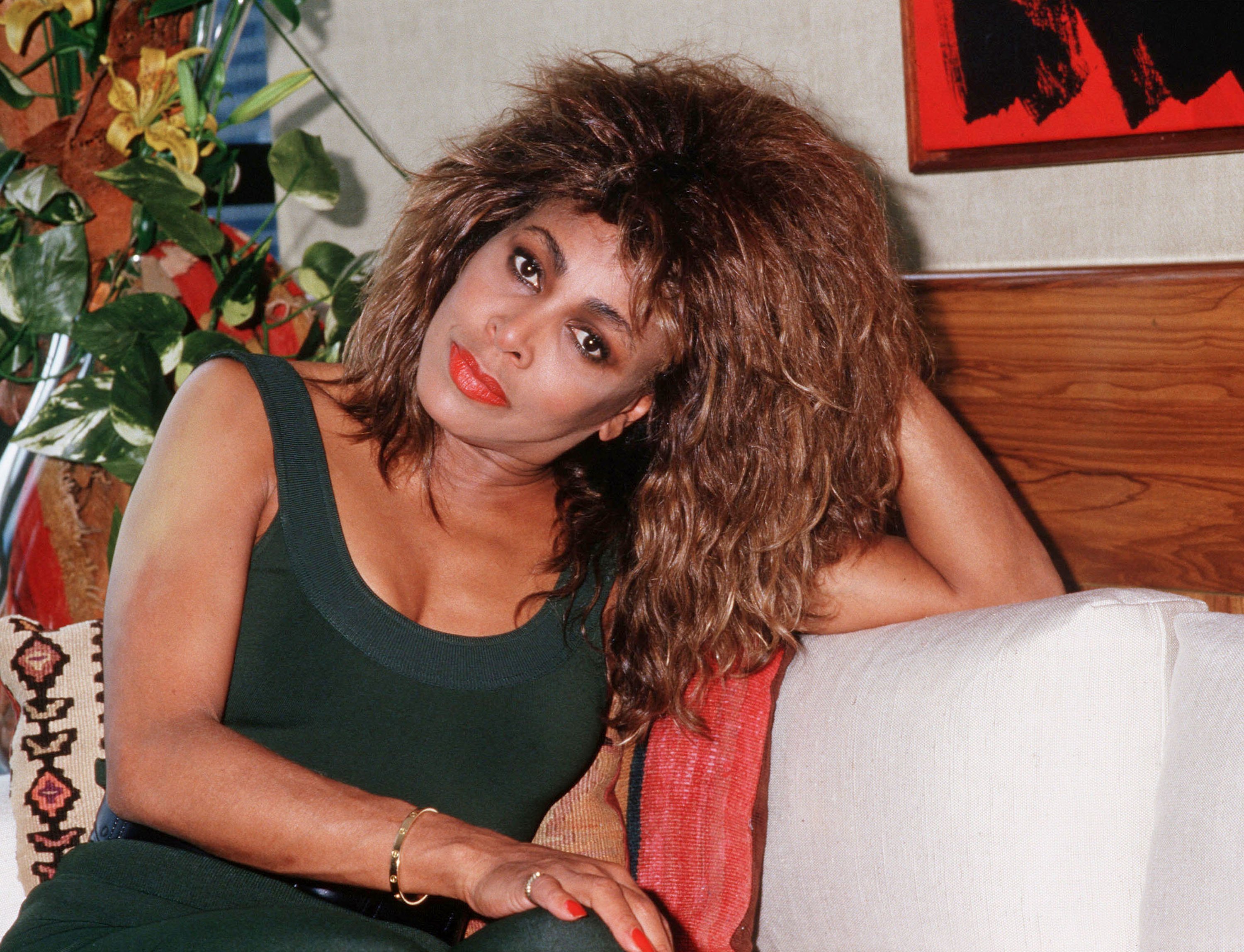 Tina Turner in Rio de Janeiro, Brazil in 1988. | Source: Getty Images.
After the finalization of their divorce on March 29, 1978, Tina essentially walked out with the clothes on her back and took a few months to adjust before she went across the pond to start rebuilding her career.
The head of United Artists at the time, Mike Stewart, kept her working after the divorce, and by the time the 1984 Grammys came around, Tina was back on top with her single, "What's Love Got To Do With It."
The superstar credited her friend, Anna Shorter, and her sister Anna Maria for taking her in and helping her when she left Ike. Even though they encouraged her to get back to making music, Tina discovered that she had the ability within herself to get back what she once lost.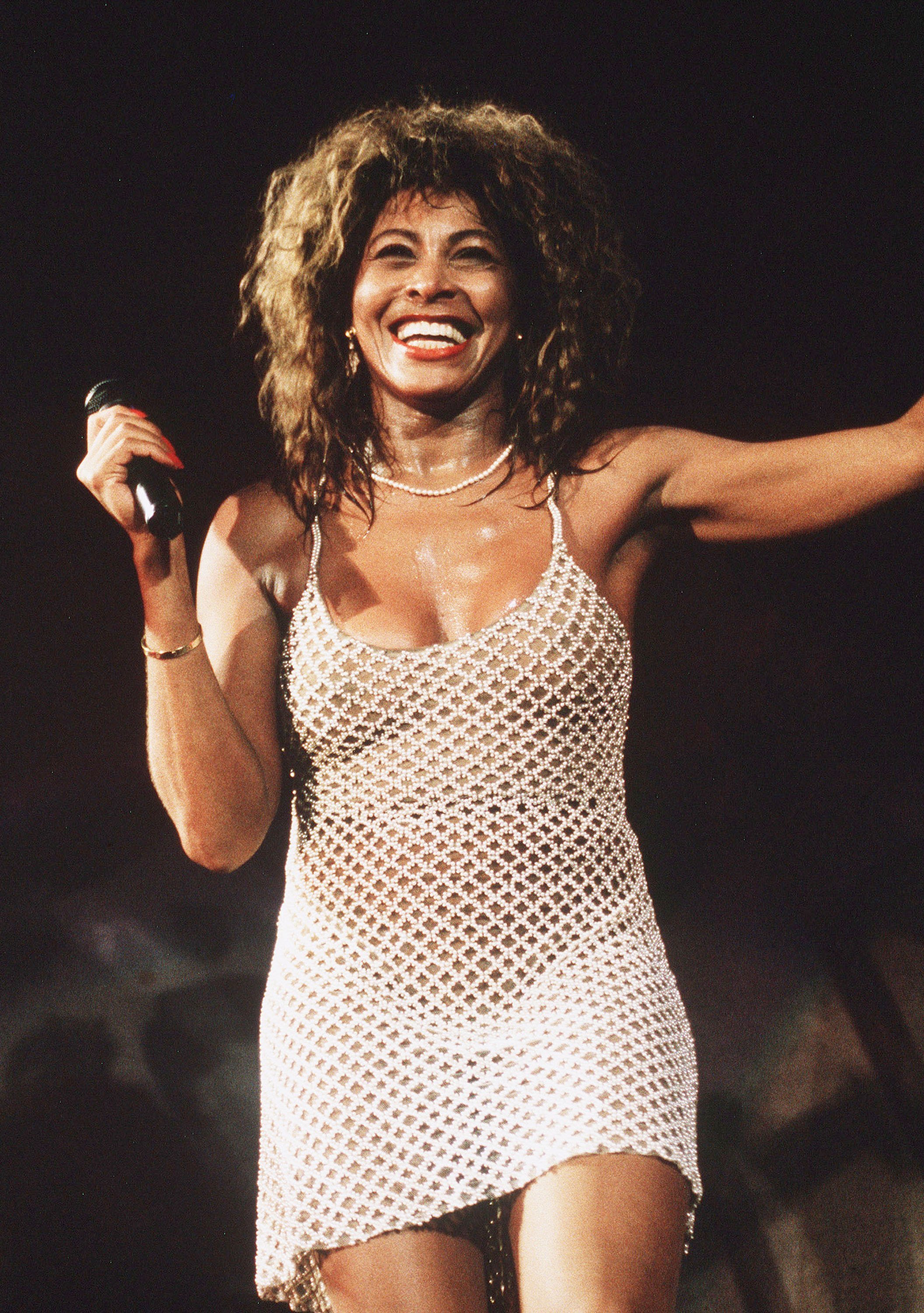 Tina Turner performs live on stage at Wembley Stadium in 1990. | Source: Getty Images.
"But the real power behind whatever success I have now is something I found within myself - something that is in all of us, I think, a little piece of God just waiting to be discovered," Tina explained.
As time marched on, Tina reclaimed her life and her place on stage, but during an interview in September 2019, Tina said that she would probably never forgive Ike for what he put her through.
The singer did find love again with the German music mogul, Erwin Bach, and the pair moved to Switzerland in 1995. Shortly before the tied the knot in 2013, Tina decided to retire from her career.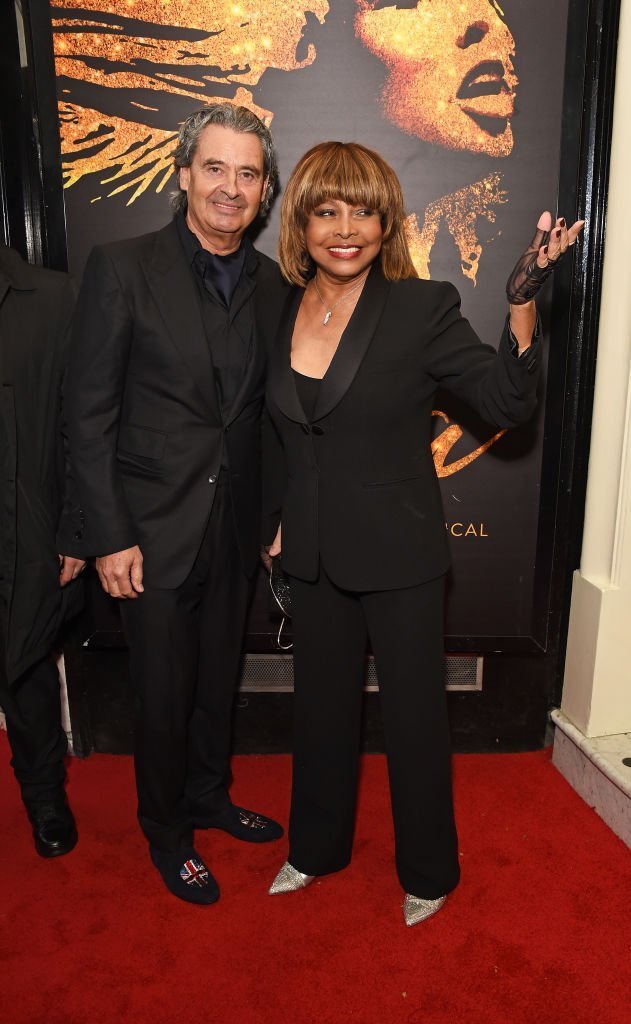 Erwin Bach and Tina Turner arrive at the press night performance of "Tina: The Tina Turner Musical" at the Aldwych Theatre on April 17, 2018, in London, England. | Source: Getty Images.
She had lived her life, making others happy with her singing, and Tina Turner grew tired of putting others first. So now, Tina lives life for herself, and she is still simply the best, having sold more than 200 million records worldwide and won 12 Grammys during her career.
When Tina turned 80 on November 26, 2019, she never imagined it would be "like this" and described this time in her life as a "second chance" she embraces while feeling and looking great.
Please fill in your e-mail so we can share with you our top stories!