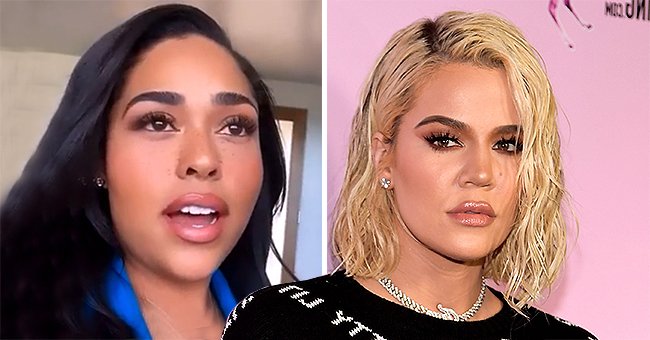 Getty images instagram.com/theybf_daily
Jordyn Woods Says She's Exhausted by the Scrutiny of Her Social Media Posts after Khloé K Seemingly Called Her a Liar
Fashion model Jordyn Woods reveals she has had enough from her trolls, and would instead concentrate on herself following the accusations from "Keeping Up With the Kardashians" star, Khloe Kardashian.
The young TV star who used to be Kylie Jenner's buddy released a clip talking about how cumbersome her days are getting from attending to interviews, and that she doesn't mince words when it comes to speaking her mind.
The 22-year-old explained that she would love to leave the situation behind, and forge ahead, but thought it wise to counter what the media is saying about her.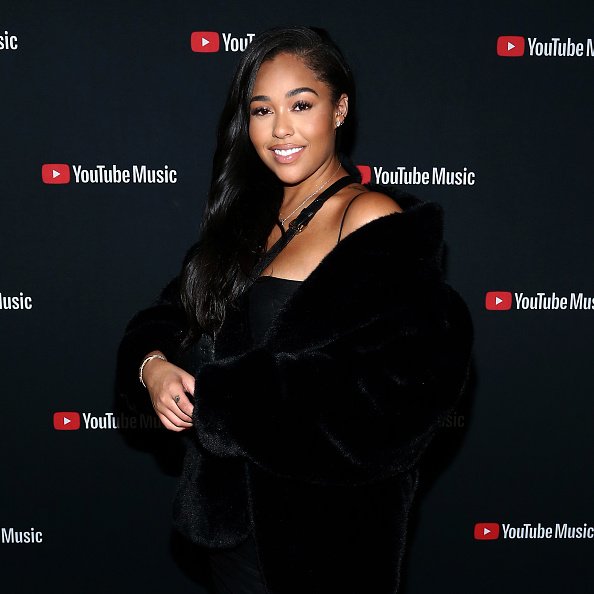 Jordyn Woods attends A Celebration of The Fearless Women in Music at Spring Studios on December 11, 2019 in Los Angeles, California | Photo: Getty Images
She said in a clip:
"I just got home from doing press...I can't even eat an apple in peace. And let me tell you something, I don't do subliminals...if I have something to say about someone or to someone, I'mma say it to them or not at all...I'm exhausted. Let's move on…"
Another picture where she was snacking on an apple while appearing unbothered was also uploaded on her page.
Before the onscreen diva concerned herself with clearing the air, she appeared on the "Red Table Talk" with the veteran actress Jada Pinkett Smith. She answered mind-boggling questions involving her and basketball star, Tristan Thompson, who happens to be Khloe's ex-lover.
Her words were tested with a lie detector exercise which proved she was telling the truth about a non-sexual affair with the sports star.
Although rumour has it that Tristan wants to repair the relationship with his daughter's mom, she has been unreceptive.
However, the 35-year-old Kardashian was having none of it, as she took to the internet to backlash the model for keeping up with her lies. Just like Jordyn, the "Strong Looks Better" author is not one to withhold her thoughts as she blurted out words to maintain the model's guilt.
The Kardashian who has a child, True Thompson, for Tristan called it quits with her man after he involved himself with two women during their relationship, one of which was Jordyn who had her lips locked with the basketball player at an event.
Although rumour has it that Tristan wants to repair the relationship with his daughter's mom, she has been unreceptive.
However, both parents are doing well with parenting their toddler, as they ensure they spend as much time needed with her.
While Jordyn is estranged with the Kardashian-Jenner family as she has lost her friendship with Kylie, she has also tried to tell the real story and exonerate herself. Khloe, on the other hand, posted earlier this month that she forgives her ex-boyfriend and her sister's former friend.
Please fill in your e-mail so we can share with you our top stories!