Alicia Keys Talks about How Being a Mom Has Influenced Her and Says It's Both Challenging & Rewarding
Alicia Keys recently got candid about how motherhood has changed her life. The singer confessed that being a mom is both challenging and rewarding, and shared some of the things she finds most fulfilling.
When Keys stepped into the spotlight many years ago, she was an unmarried girl who won people over with her vocal and piano skills. Now, she's also a mom whose love for her kids can melt the hardest heart.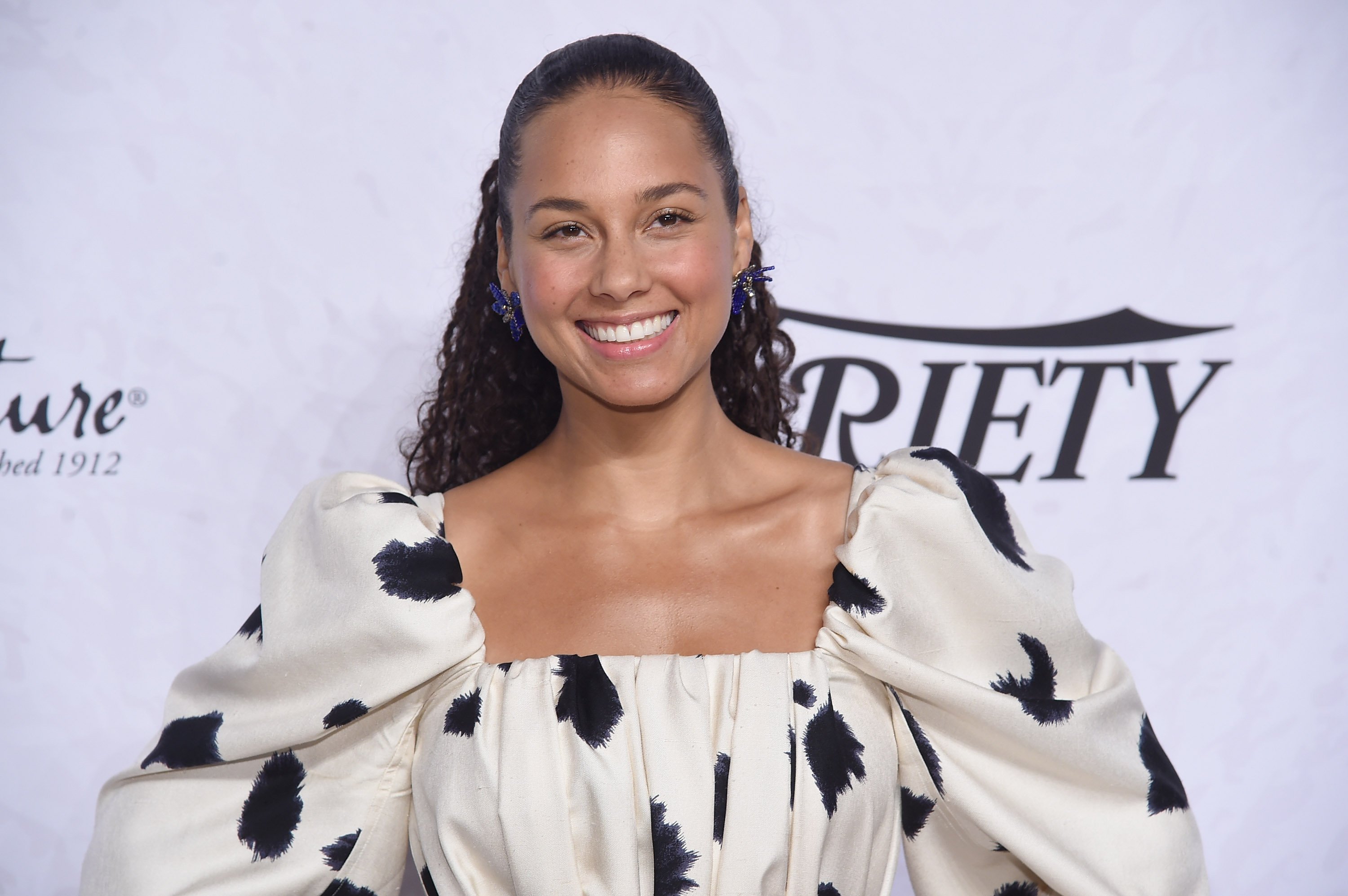 The "No One" hitmaker, last Thursday, told PEOPLE that motherhood "makes you look at yourself in a way that is a mirror like no other that you've been presented with before."
"I used to be less aware of how I wanted to spend my time and more influenced by other people."
"I think it makes you look at what you have taken or learned from other people," said the singer who was at the American Express and Billboard Women in Music Impact Brunch in Los Angeles. "And how that becomes your truth, whether it's yours or not."
Keys, 38, added:
"So, I'm often thinking about that and often thinking about how to unravel that. Especially when it's not my truth, but something that I've realized is that [when it comes to] learned behavior, I don't want to give those things or pass those forward. Some of those things need to be let go."
"I think [motherhood] is equally as challenging as it is rewarding, and I think that's part of the reward," she continued before revealing some of the things she finds most fulfilling about being a mom.
For Keys, "Seeing [her kids] be safe, seeing them be strong-minded, Seeing them have their own thoughts and opinions, Seeing them being empathetic," are some of those fulfilling aspects.
Keys shares her sons – nine-year-old Egypt and four-year-old Genesis – with her husband, rapper/producer Swizz Beatz. She is also a stepmom to his other three kids from previous relationships.
Keys and Swizz (birth name Kasseem Dean) tied the knot in 2010, but as Daily Mail noted, the two knew each other since they were both teenagers.
Anyone who follows Keys on social media knows that family is essential to the 15-time Grammy winner, and she often documents precious moments with her blended clan on the platform.
Back in August, Keys even credited motherhood for helping her prioritize better and work more effectively. "I used to be less aware of how I wanted to spend my time and more influenced by other people," she confessed.
While she's doing her best to accept the challenges and rewards of motherhood, Keys also continues to make moves in her career and build a lasting legacy.
Besides making history as the first female musical artist to host the Grammys twice, Keys has also penned a 272-page memoir titled "More Myself: A Journey." The book is scheduled to be published on March 31. Keys is also currently working on her seventh studio album A.L.I.C.I.A., which is set to be released in early 2020.