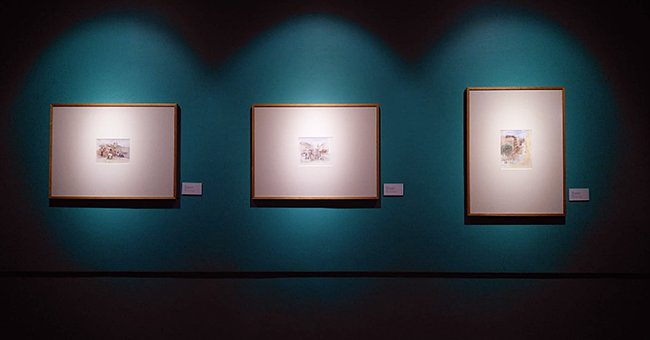 pexels.com
Daily Joke: An Old Lady Was at an Art Exhibition When a Contemporary Painting Caught Her Eye
A woman went to an art exhibition in a newly opened gallery. As she looked around and admired the beautiful paintings, she noticed a rather unusual painting at the corner of the gallery.
It was a beautiful Sunday morning. A woman had bought tickets to an art exhibition and she was happy that it seemed to be a perfect weekend to go out.
She entered the newly opened gallery in town and looked around. Everything looked so breathtaking. As she wandered about the gallery, an abstract painting caught her eye.
The woman looked and looked, but the art didn't make any sense to her. There were blobs of colors that seemed to have been heedlessly daubed on the canvas.
"What on Earth is this painting?" she asked an artist standing next to her.
"That, my lady, is supposed to be a mother and child," the artist said rather proudly.
"Well, then why isn't it?"
A SALESMAN DEMONSTRATES UNBREAKABLE COMB
A sprightly salesman was demonstrating a new comb by a company. He was telling people how it was no ordinary comb as they curiously stood around him.
"Now this, ladies and gentlemen, is not your everyday boring comb. It might look like an ordinary comb, but there is actually a great quality to it that makes it very, very special," he said in a rather mysterious tone.
"This comb is absolutely unbreakable. Twist it, turn it, smack a giant with it, but this baby isn't going to break, y'all."
The crowd, although intrigued, was not entirely convinced. "I don't believe it!" shouted a man from the back of the crowd.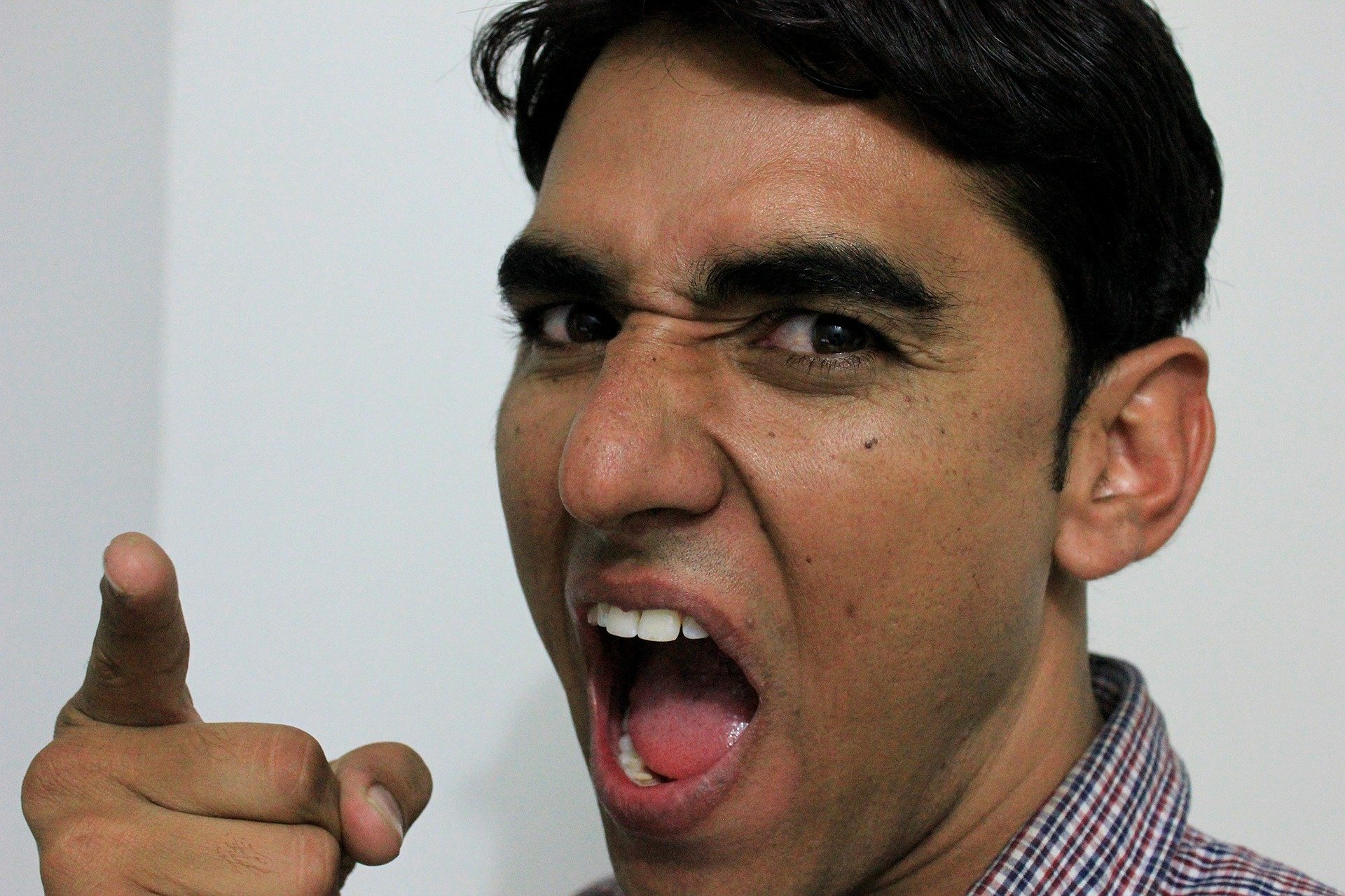 A man shouts. | Source: Pixabay
NOT SO UNBREAKABLE AFTERALL
So to prove that the comb is indeed sturdy, he started to bend it. The crowd was pretty impressed until the man bent it in half. The "unbreakable" comb split into two halves with a loud crack.
The salesman started to get anxious and sweaty. He clearly didn't see that coming! After a few seconds, the man lifted each half for everyone to see.
"So this, ladies and gentlemen, is what the unbreakable comb looks like from the inside."
Here's another funny joke about the time when a medical student working two jobs meets an elderly lady who recognizes him.
Please fill in your e-mail so we can share with you our top stories!