Drew Scott from 'Property Brothers' Shares Sunset Photo with Wife Linda Phan and Fans Love It
Drew Scott posted a sweet photo of himself enjoying the sunset with his beautiful wife, Linda Phan.
"Watching the sun set in Santa Monica with this amazing woman," reads the caption of the photo, which the "Property Brothers" star shared with his 1.8 million followers on Instagram.
The photo amassed close to 70,000 likes in just two days, with fans writing praises and well wishes for the couple in the comments. "Lucky guy, @mrdrewscott," wrote one commenter.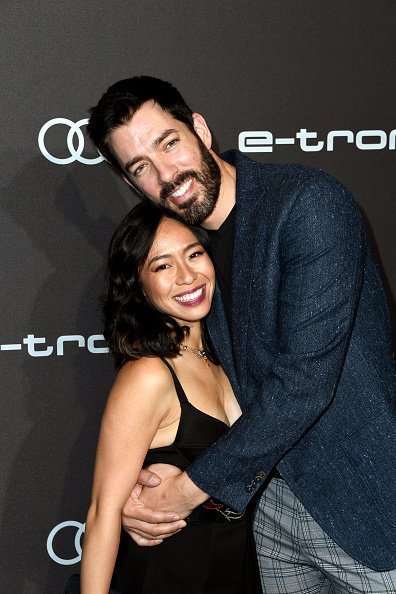 LOVELY LOVE STORY
Fans have been following the couple's love story from the time Drew popped the question to Linda in December 2016 to their marriage in 2018, as reported by Country Living.
Prior to their marriage, the couple bought a home in Los Angeles, a development that Drew announced in March 2017 during an HGTV Facebook live.
Their home was featured on "Property Brothers at home: Drew's Honeymoon House," which premiered on November 22, 2017.
FIRST MEETING
"Property Brothers" is a popular reality series starring Drew and his twin brother Jonathan Scott as they help prospective homeowners turn their real estate dreams into reality.
The pair met during the Toronto Fashion Week in 2010, as reported by HGTV. Drew said she was instantly smitten by Linda's beauty and great personality.
Drew and Linda tied the knot in Italy, in front of about 300 of their closest friends and family.
JOINING THE BROTHERS' COMPANY
They had their first date a few months later, in which they found themselves doing karaoke.
Linda, who has an architectural design background, soon joined Jonathan and Drew's production company, Scott Brothers Entertainment, as a creative director.
Drew said Linda has contributed brilliant ideas to the company.
In 2012, Linda became the brothers' roommate at their bachelor pad in Las Vegas, an arrangement that seemed odd for some people, but one that Linda described as convenient.
Finally, in May 2018, Drew and Linda tied the knot in Italy, in front of about 300 of their closest friends and family who flew from the US, Canada, Scotland and Latin America.
The wedding was documented for a TLC special, "Property Brothers: Linda And Drew Say I Do."
They gifted their fans with some sweet photos from their wedding day, one of which shows the couple at the reception in high spirits.