Kelly Clarkson Surprises Blake Shelton With Double-Platinum Plaque for 'God's Country' on Her Talk Show
Blake Shelton was a recent guest on "The Kelly Clarkson Show" where he spoke about his music amongst other things. The show's host, Kelly Clarkson, surprised the country singer by presenting him with something special.
Shelton was surprised with a double-platinum plaque to celebrate his single "God's Country" on Tuesday. The song managed to sell in excess of two million units.
Clarkson said:
"On behalf of Blake's label, Warner Music Nashville, I want to present Blake with this double-platinum plaque, in honor of 'God's Country' selling more than two million copies. That's amazing."
"THEY HATE ME AT THE GRAMMYS"
The multi-week No. 1 song is the title track off his new album "Fully Loaded: God's Country." The single is also among the fastest country songs to reach one million US equivalents in 2019.
Clarkson also asked Shelton if the single was his biggest one to date.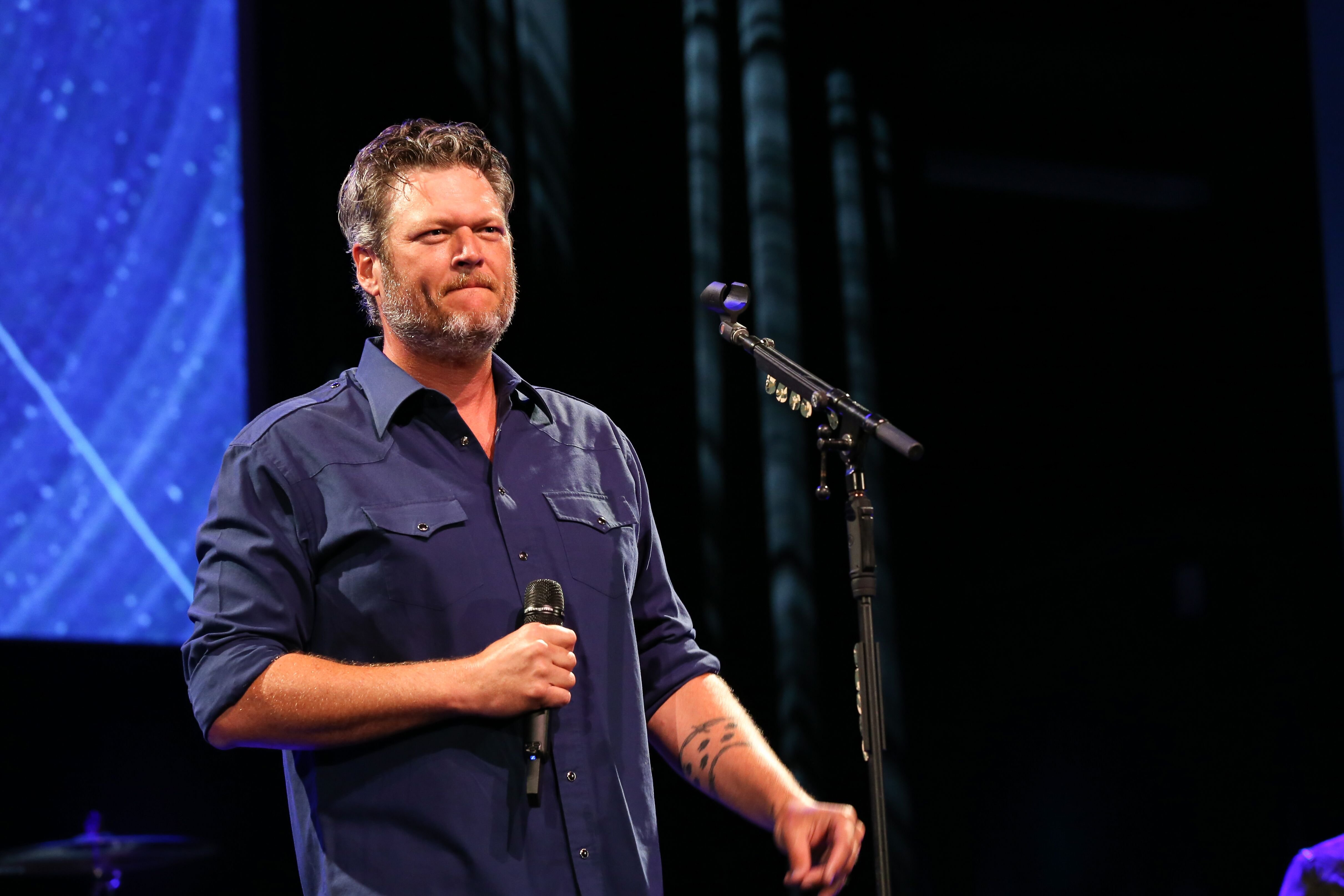 He responded saying:
"You never know until a couple years later, when you get past it, and look back, but it's gotta be. That was a big record. And for me to get nominated for a Grammy, they hate me at the Grammys, so for them to be like, 'Oh my God, just nominate him, just put him in there. It's fine.'"
SHELTON'S 8TH GRAMMY NOMINATION
Shelton received a Grammy nomination for Best Country Solo Performance for "God's Country" and also took home a CMA Award for Single of the Year last month. This is the eighth Grammy nomination he's received although he hasn't won yet.
The country singer might've done well with his single but he lost out to Clarkson on the season 17 finale of "The Voice." This was the third time that Shelton has been beaten by his co-star.
CLARKSON BEAT SHELTON ON "THE VOICE"
Clarkson's Jake Hoot took the top spot after beating Shelton's Ricky Duran, who came in second place. During Clarkson's show, while the pair made a toast to the season finale of the singing competition, Shelton teased the host.
He joked that he was "amazed" that Hoot made it so far on the NBC show while having "the worst coach in the history of The Voice."