Alan Alda of M*A*S*H Fame Opens up about His Wife of 62 Years in a Candid Interview
In a new episode of the "Present Company" podcast, "M*A*S*H" alum Alan Alda opened up about his over six-decade-long marriage with Arlene Alda. The couple has been through it all and they are still going strong after all these years.
On the screen, Alan Alda made quite an impression on his fans with his role as Hawkeye Pierce in the '70s hit show "M*A*S*H," but his life away from the cameras involved his wife and children whom he loves to no limits. 
Alan is one of the most iconic actors in Hollywood, but the success did not come to him overnight. His hard work and passion were pretty evident in every role he played. Throughout his long journey, his loving wife, Arlene, has been by his side all along.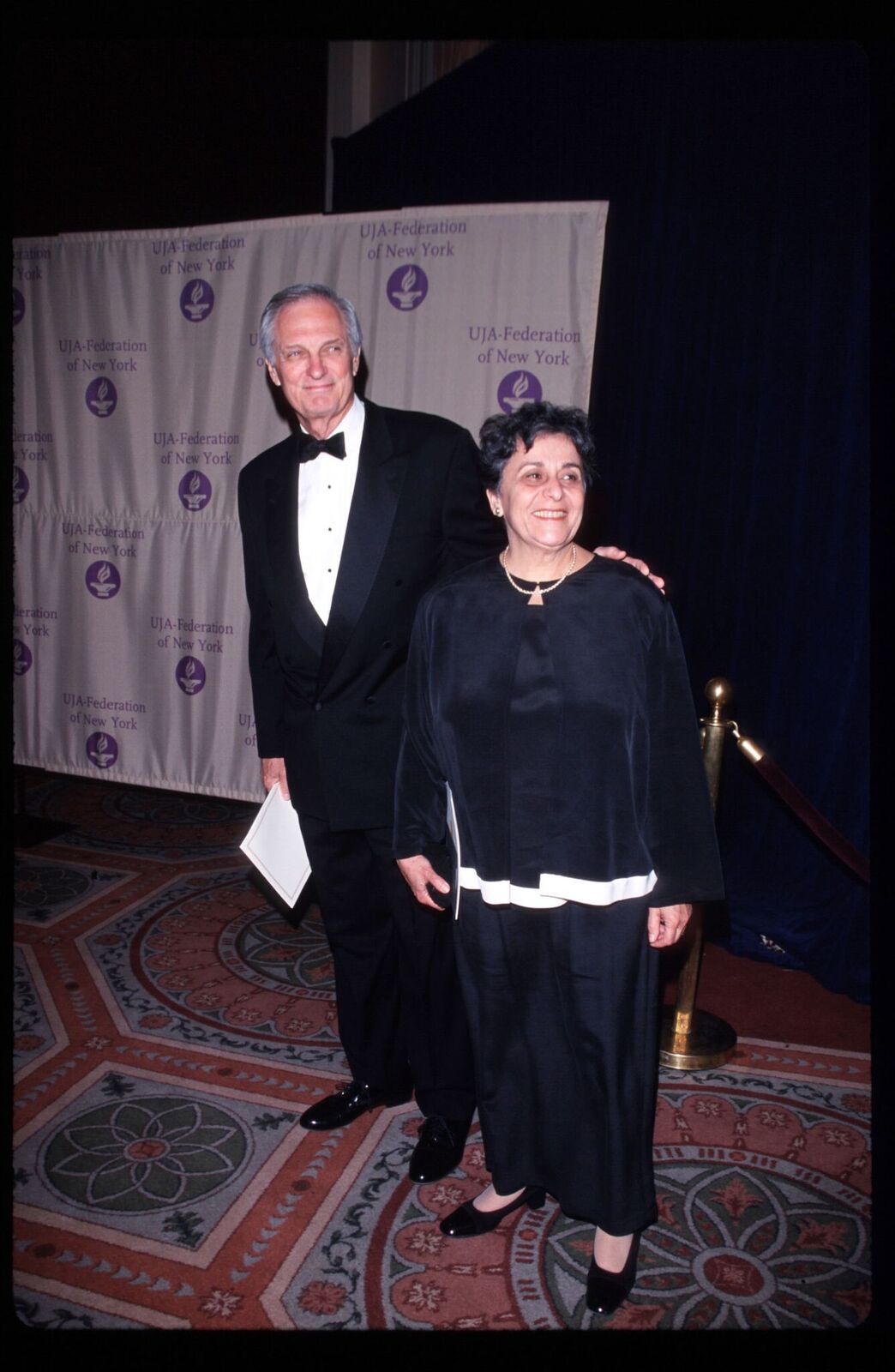 Of course, every marriage has its highs and lows and Alan's marriage couldn't have been any different. He has been married to Arlene for over six decades now and they've practically been through everything together. In a Netflix podcast called "Present Company," Alan revealed if he ever contemplated divorce in his marriage. 
"No, but I'm sure my wife contemplated murder."
THEIR LOVELY FAMILY
Alan and Arlene have a beautiful family of five with three daughters, Eve, Elizabeth, and Beatrice. Speaking to "Closer Weekly" about how they make their marriage work, Alan said that the secret to a long marriage is a short memory. 
According to the actor, he and his wife still know how to make each other happy. "I don't think we spoil each other, we just love each other," he shared.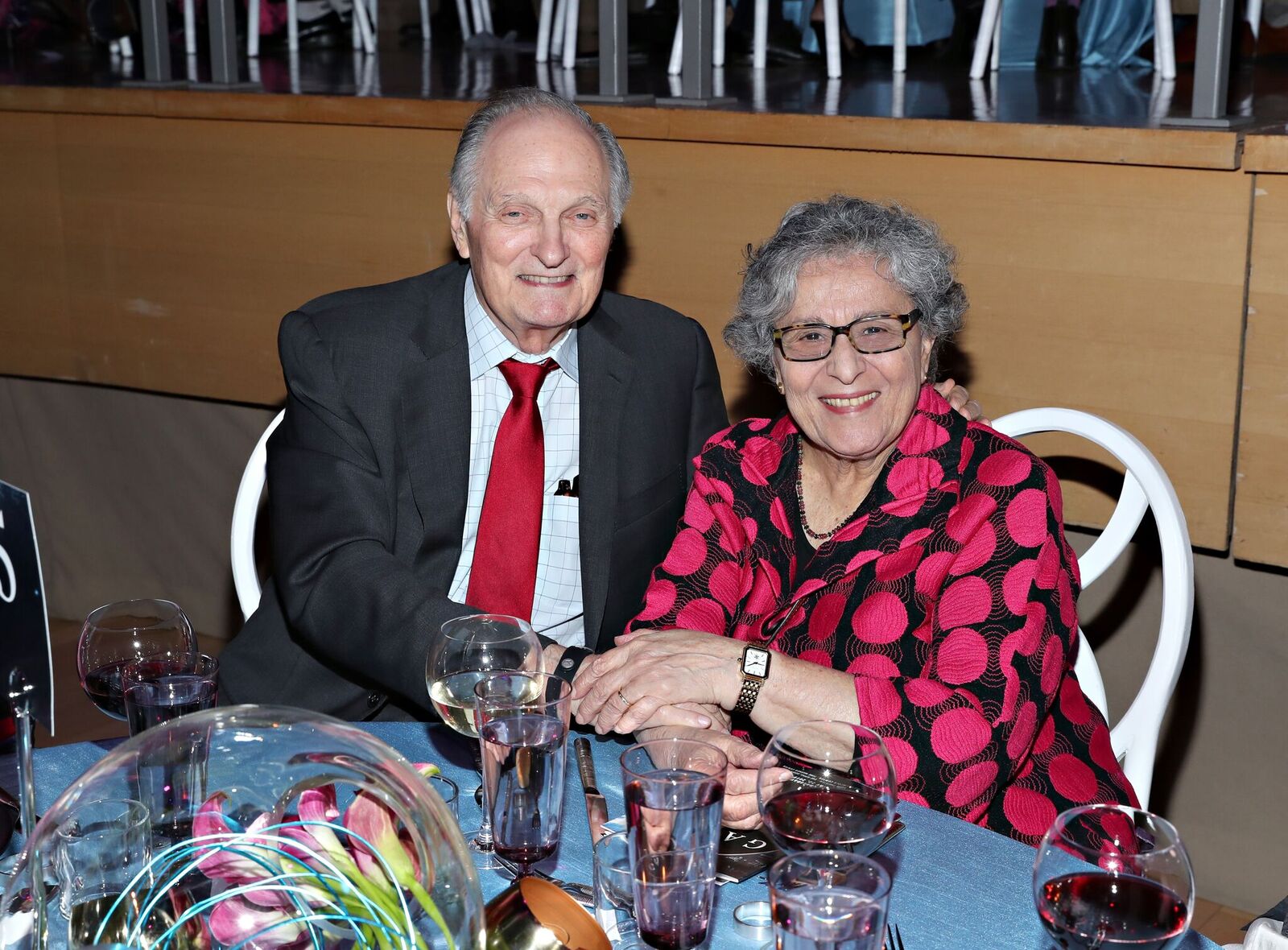 Alan feels like he couldn't do without his beloved wife. Whenever he leaves the house to do something, she is always there with her words of encouragement and that works both ways. 
None of them was married before they found each other. The couple has eight grandkids. Previously, he was accompanied by a few of them at the 2019 SAG awards on January 27, 2019.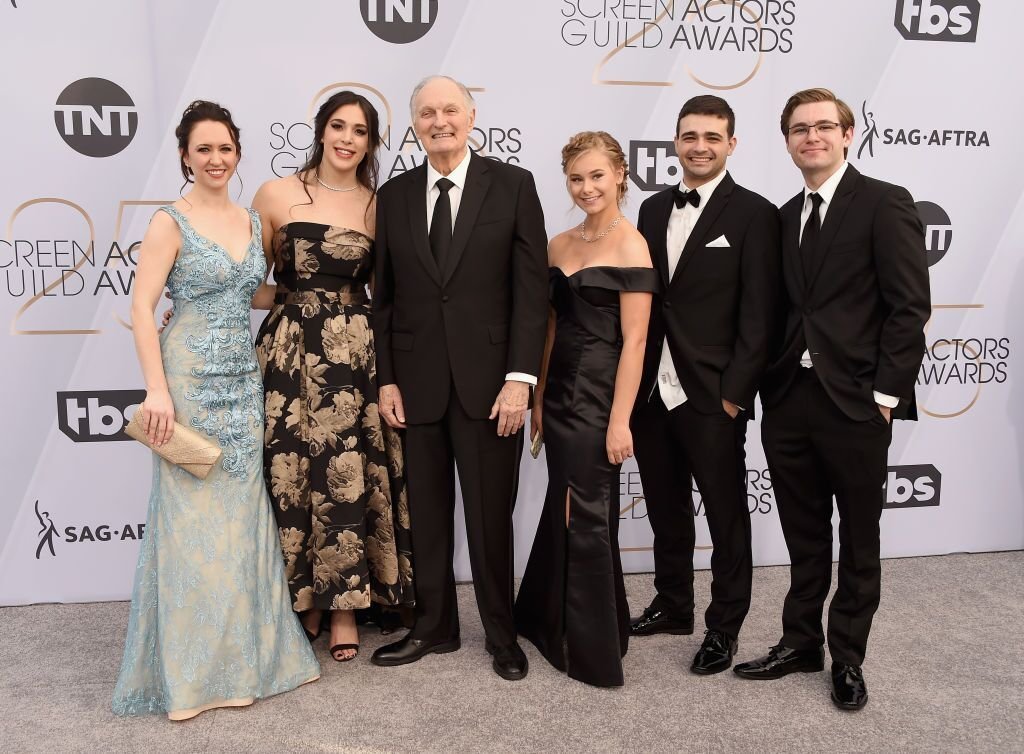 HOW THEY MET
The story of how Alan and Arlene met for the first time is as sweet as their relationship. In an interview with "TODAY," the actor revealed how he met the woman who would be by his side for the rest of his life. 
"The hostess of the evening had made a rum cake, and she put it on the refrigerator to cool. The refrigerator shook, and the cake fell off the refrigerator and hit the floor. Arlene and I were the only two people who went in with spoons and ate it off the floor."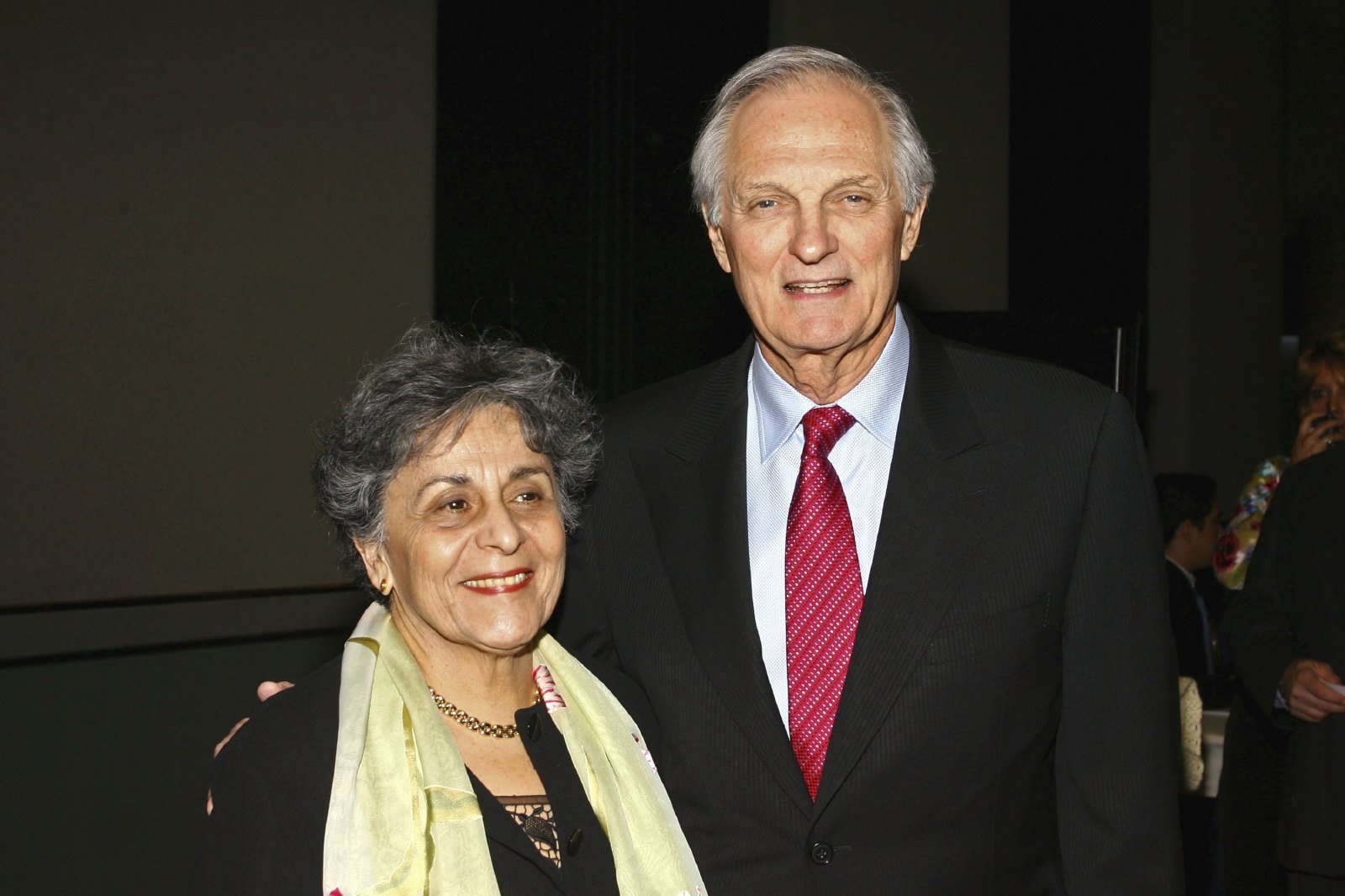 That's when Alan knew for sure that Arlene was the one for him. He thinks that the people who look for potential partners on the internet could learn a thing or two from him and Arlene. 
According to him, tossing a cake on the floor and seeing who goes for it might help!