Us Weekly: William and Kate's Sons George & Louis Love Dancing to Mariah Carey's 'All I Want for Christmas'
As Prince William and Kate Middleton prepare for Christmas day, it is revealed that the royal couple's sons enjoy dancing to Mariah Carey's record breaking Christmas hit.
Mariah Carey's holiday classic, "All I want for Christmas" which is dominating airwaves across the United States has also found favor across the pond in the home of Prince William and Kate Middleton.
A source told US Weekly that William's sons have a special activity they also enjoy, and that is their love for dancing along to the song as they get into the holiday spirit.
It is revealed that as the days draw closer to Christmas Eve, the couple's young children are increasingly excited about leaving a special surprise for Santa. A source said:
"The kids can barely sleep, they're so excited. Like every year, they're going to leave a mince pie out for Santa."
Santa isn't the only person who will be eating mince pies at Buckingham Palace. The pies made from Queen Elizabeth's own secret recipe are one of the many must-have meals during the Christmas season for her. 
According to Daily Mail, Royal chef Kathryn Cuthbertson they make over 1200 mince pies for every Christmas reception hosted at the Palace.
Pies, presents, Santa, and a game of charades are some of the many Christmas traditions the royal family will be enjoying this coming week. 
The Queen, who will have most have her grandchildren and great-grandchildren with her at Sandringham on Christmas Eve, also has them help her every year to decorate the tree.
Taking part in a another tradition, are Princess Charlotte and Prince George. According to PEOPLE, the siblings, are believed to be gearing up to make their first public walk to the holiday service.
Every year the royal family joins the Queen in walking down to the Church of St. Mary Magdalene on her Sandringham estate for the Christmas service.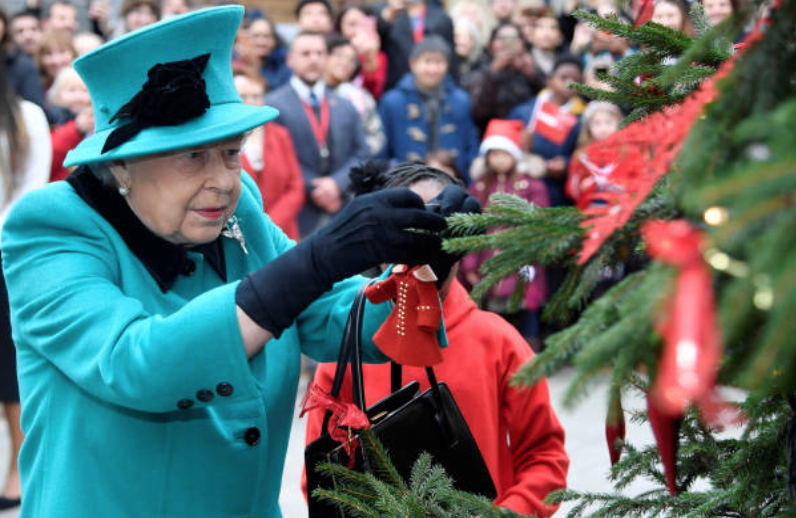 William was five-years-old when he made his debut and joined the royal family at the Christmas church service.
Prince Harry was four-years-old when he made the walk down. However, this year he will be skipping the event and spending Christmas with his family in the United States.