Cam Newton's Girlfriend Kia Shares First Photo of Baby Number 4 and Reveals His Unique Name
Cam Newton's girlfriend, Kia Proctor finally shares the first photo of their newest son two months after his birth. She also reveals his beautiful name. 
The latest member of Cam Newton's growing family debuted on Instagram this week. Cam and his girlfriend, Kia Proctor welcomed a son in October and just now revealed his name as well as his face. 
According to Bossip, there may be reason to believe that Cam and Kia are no longer together.
A SPECIAL CHRISTMAS PHOTO
The baby's first photo shared by Kia on her Instagram was taken in a holiday setting. Kia posed with the newborn wearing matching plaid PJ's in front of their Christmas tree. 
Kia used the opportunity to reveal their name of choice for their cute bundle of joy in her caption. She writes, Cashmere Saint Newton.
CAM AND KIA'S QUESTIONABLE RELATIONSHIP STATUS
Cashmere is the fourth child of the couple but Kia's fifth. He joins his brothers, Chosen, 4, and Camidas, 17 months, his sister, Sovereign, 2 and half-sister, Shakira, 12.
According to Bossip, there may be reason to believe that Cam and Kia are no longer together. The latter's Instagram has reportedly been wiped clean of Cam's presence since early this year. The Carolina Panthers quarterback likewise scrubbed off his social media of any photos of Kia. He has yet to post pictures of their latest child.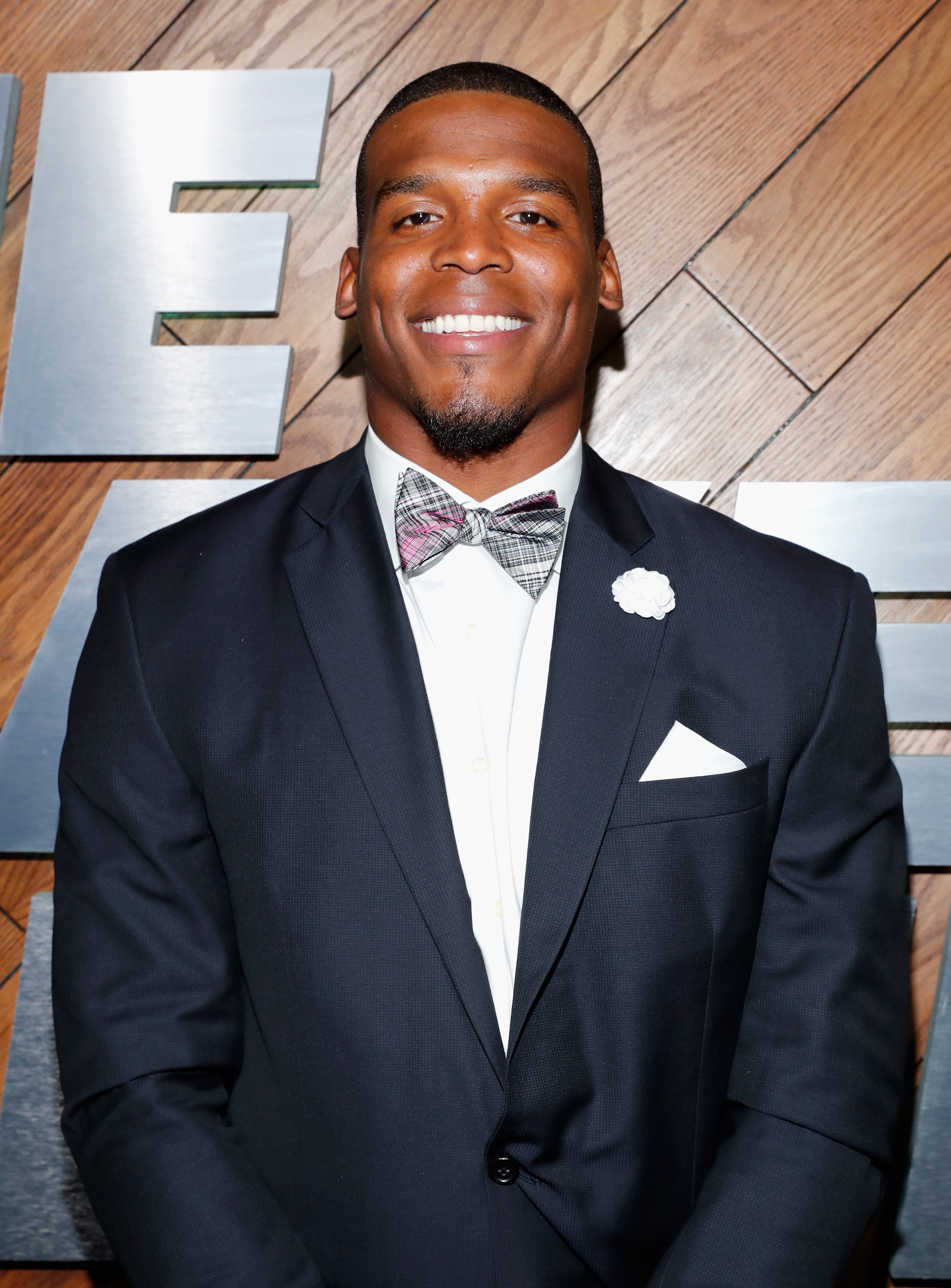 NO QUESTION ON BEING A GREAT FATHER
Newton did admit in a past video that he doesn't see himself getting married. However, Kia can expect him to be a stand-up dad. After their son, Chosen was born, he even penned a poem as a special tribute to their firstborn. 
He speaks to him in the poem and honestly admits his imperfections but vows to try do the best he can. He also praises Kia for being the "best thing to happen" to him. 
In 2017 when Chosen was 2, Cam proudly revealed that fatherhood wasn't as bad as he thought it was going to be. In fact, he said it had been great when he opened up to Yahoo. 
"It's something that a person can never really prep for, but for me I just want to be available, and it's helped me be a better man," he explained.
It's unclear when Cam and Kia began dating but they were first spotted together back in 2013 at the Kentucky Derby. They usually keep their personal life at a low profile but would often post pictures of their children and their memorable moments together. 
In May, Kia confirmed her pregnancy by simply writing, "Blessed" and the hashtags, "#anotherone" and "#momof5".
Congratulations are certainly in order for Cam and Kia for a lovely looking son and his equally lovely name.