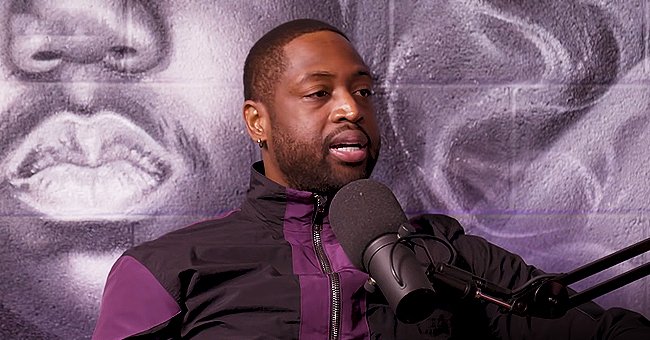 YouTubeSHOWTIME Basketball
Dwyane Wade Uses 'She' Pronoun When He Talks about 12-Year-Old Son Zion
Former pro basketball player Dwyane Wade reveals his unconditional support for his son Zion.
Dwyane Wade spoke with Matt Barnes and Stephen Jackson for their podcast "All The Smoke" about his son Zion.
The 12-year-old has recently come out as a member of the LGBTQ community, with his family's full support, and Dwyane blazed a new trail by bringing the theme to a sports program.
Zion has been showered with love and acceptance by his whole family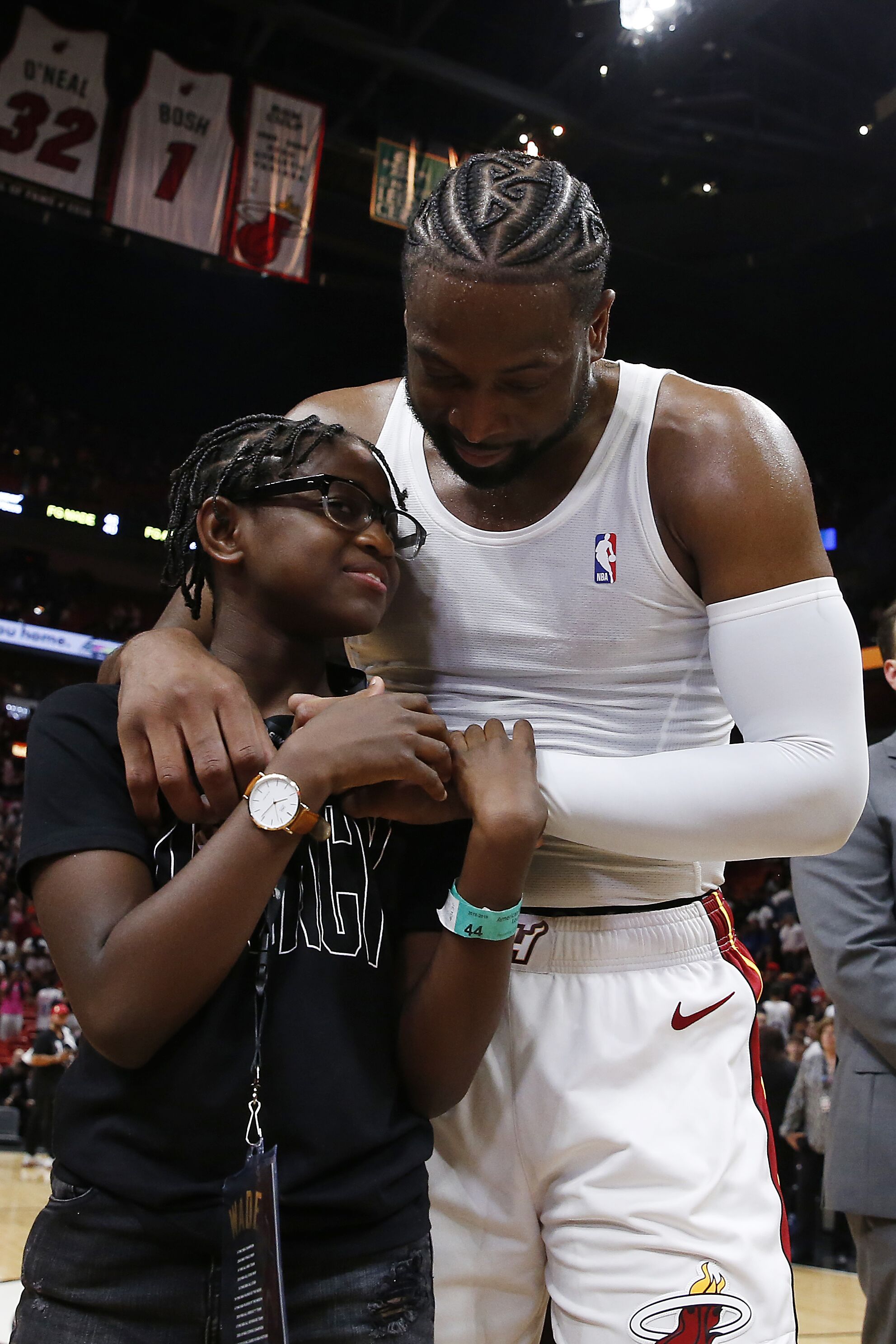 Dwyane Wade and son, Zion after his final career home game on April 09, 2019/ Source: Getty Image
DWYANE WADE REFERS TO SON AS "SHE"
In whole-hearted support of his son, whom he admires for his courage, Dwyane refers to Zion as "she," respecting the gender identity the pre-teen has embraced.
Dwyane has been there for Zion, ferociously defending him from homophobic and transphobic internet trolls, calling them out as ignorant and ridiculous.
THE ONLY THING THAT MATTERS IS ZION'S HAPPINESS
Dwyane has been supportive of Zion's choices, including his wardrobe, nail extensions and participation in Pride parades, which rained criticism down on the devoted father's head. But for Dwyane, only Zion's happiness matters.
DWYANE WADE: "THIS IS THE NEW NORMAL"
Dwyane spoke passionately about acceptance for the LGBTQ community, and especially for children, whose parents often react badly to their gender identity revelation. He said:
"They're normal. They're not even different. This is the new normal. Everybody get used to it. (...) The ones who are stuck in a box, you're different. Not the people who are out here living their lives, man. Ultimately, you want your kids to be free and live their lives…"
THE WADE FAMILY SUPPORTS ZION
In a moving statement, Dwyane embraced Zion's identity, referring to his son as she. He said:
"I've watched my son, from day one, become into who she now eventually has come into. You know what I'm saying? And for me it's all about nothing changes with my love."
Zion has been showered with love and acceptance by his whole family, and his older brother Zaire has come out in his defense more than once telling trolls to mind their own business.
DWYANE WADE REVEALED ZION WAS DIFFERENT WHEN HE WAS 3
Dwyane Wade has revealed that he and his ex-wife Siohvaughn Funches with whom he shares sons Zaire and Zion realized that their youngest was not like his big brother. He said:
"I had to look myself in the mirror when my son at the time was 3 years old, and me and my wife started having conversations about us noticing that he wasn't on the boy vibe that Zaire [Dwyane's other son] was on."
Realizing a day might come when Zion might come out as gay, Dwyane confronted his own prejudices and came to the conclusion that the only thing that mattered to him was his son's happiness.
Dwyane educated himself on the LGBTQ community and admitted that his wife Gabriell Union has been instrumental in getting him to broaden his mind.
Please fill in your e-mail so we can share with you our top stories!