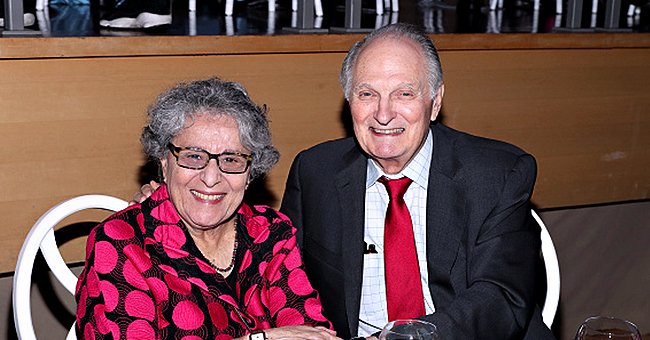 Getty Images
Alan Alda of M*A*S*H Fame Once Revealed He Knew His Wife Arlene Was the One after They Shared Cake off a Floor
Alan and Arlene Alda's love story could pass for a Hollywood blockbuster, with over six decades of real-life experiences to fill up the scenes.
Actor, comedian, and screenwriter, Alan Alda, has been married to his wife for sixty-two years and counting, and their love grows stronger every day.
The 83-year-old once revealed details of how they became an item, and surprisingly, they owe their love to one shared snack.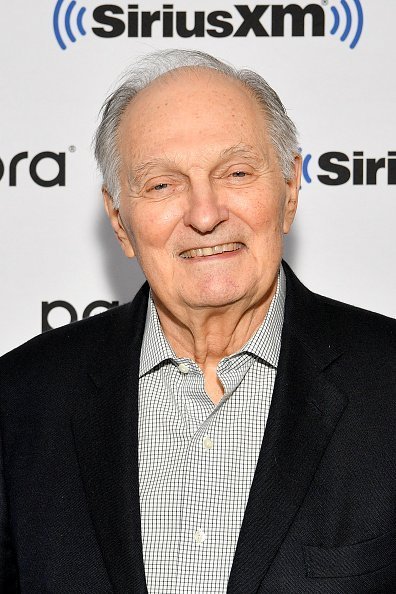 Alan Alda visits SiriusXM Studios on November 20, 2019 in New York City | Photo: Getty Images
JUST LIKE THE MOVIES
Alan Alda shared his heartfelt love story during a sit-down interview on "Today." The actor explained their meeting at a party after the hostess left a cake on the refrigerator, which fell off accidentally.
With a dreamy smile, having flashes of the moment, the father of three recounted how himself and his bride-to-be were the only ones that dived for the ruined dessert with spoons and ate it off the floor. He added with conviction:
"That's how you know. When two people eat cake off the floor, that's it for life."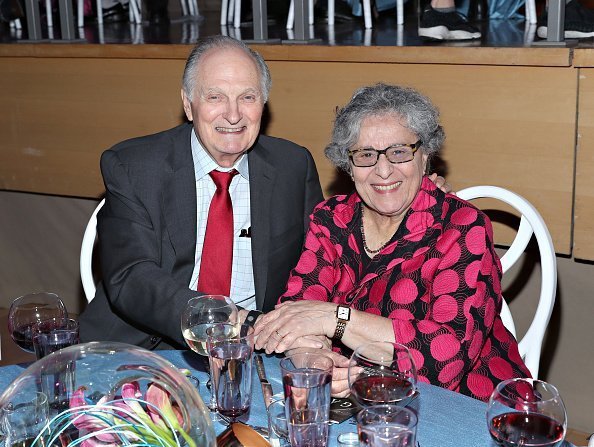 Actor Alan Alda and wife Arlene Alda attend the World Science Festival's 12th Annual Gala at Jazz at Lincoln Center on May 22, 2019 in New York City | Photo: Getty Images
The dessert disaster was the only nudge the couple needed to find over six-decades of bliss together, and the comedian buttressed that tossing a cake and watching who goes for it was a better option than the internet matchmaking.
HOW THEIR RELATIONSHIP PROGRESSED
The couple fell in love soon after they met and kicked off their relationship in 1955, getting married a year later, on March 15, 1956. Alan and Arlene welcomed three children, Eve Alda, Elizabeth Alda, and Beatrice Alda.
Sixty-two years down the line, there has been no news of scandals or divorce between the couple, making them one of Hollywood's most celebrated pairs to date.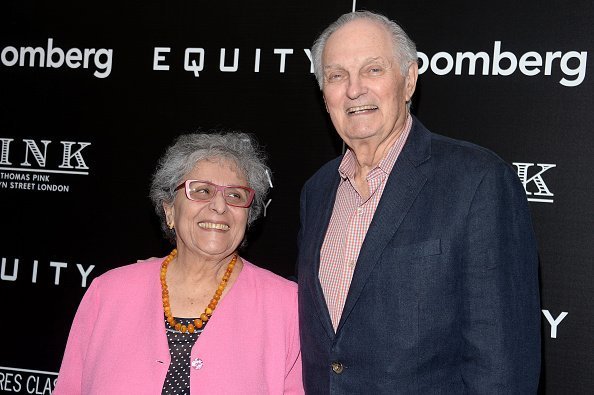 Arlene Alda and Alan Alda attends a Screening of Sony Pictures Classics' "Equity" hosted by The Cinema Society with Bloomberg & Thomas Pink at TBD on July 26, 2016 in New York City | Photo: Getty Images
THE SECRET TO THEIR LASTING MARRIAGE
The marriage between the actor and his photographer bride has been a desirable one, with upcoming generations looking up to them to learn some marriage hacks.
However, as pointed out by the 62-years married man, there are no short cuts to marital sustenance, but he had a secret to share from his wife:
"My Wife, Arlene, had a good description. She says the secret to a long marriage is a short memory. It's not even funny because it's true."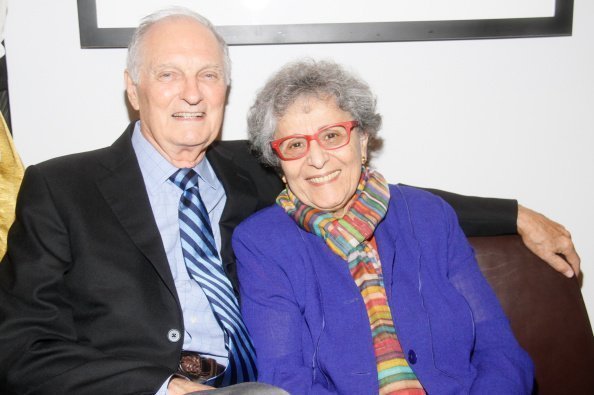 Actor Alan Alda and Arlene Alda attend the Premiere Screening Of The HBO Special Alan Alda: YoungArts MasterClass With Discussion By Alda And YoungArts Alumni on September 5, 2014 in New York City | Photo: Getty Images
The actor went on to explain how lots of couple fights could have been avoided if the pair involved put in mind that the other party was a loved one.
"MARRIAGE STORY" EQUIPPED THE ACTOR WITH SOME MARRIAGE TIPS
The "Marriage Story" star, who played the character of a divorce attorney in the hit movie admittedly learned a lot from his Bert Spitz role, including the importance of communication in sustaining a lasting marriage.
However, his shared excerpt from the movie was not the first time he got candid about the role of communication, as he had been an advocate of the topic for years.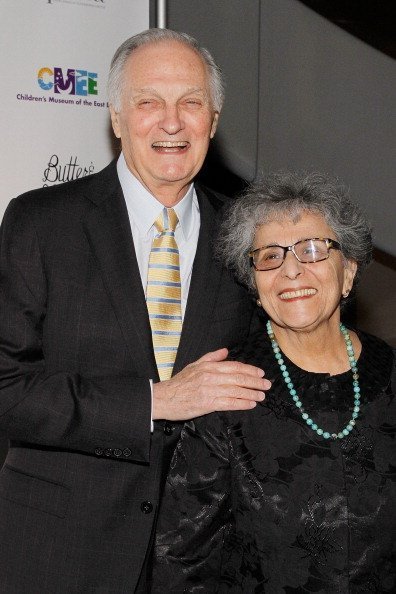 Alan Alda and Arlene Alda attend the 2014 "CMEE In The City" fundraiser at Riverpark on February 25, 2014 in New York City | Photo: Getty Images
In 2009, the movie director founded a communication center, The Alan Alda Center for Communicating Science, at New York's Stony Brook University aimed towards sensitizing patrons on how to communicate better, and its importance.
Based on Alda's love story, communication, a short-term memory, and a shared floor dessert is key to a lasting marriage.
Please fill in your e-mail so we can share with you our top stories!