Trina Braxton from 'Braxton Family Values' and Von Scales Tie the Knot in Stunning St Louis Wedding
Trina Braxton described her wedding day as "perfect" wearing a stunning white gown and marrying her "amazing man" in front of her close family and friends. 
Congratulations are in order for Trina Braxton and Von Scales who said their "I do's" on Sunday.
A photo from the reception revealed Trina's family in attendance.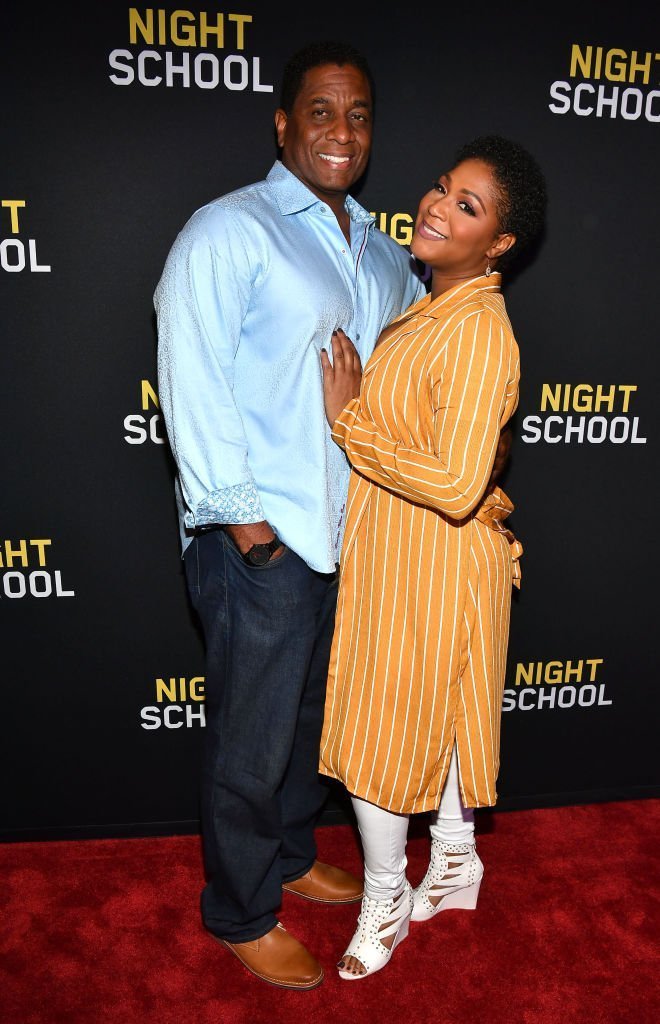 WHAT TRINA THOUGHT OF HER WEDDING
The couple was surrounded by their closest family and friends when they tied the knot in St. Louis, Missouri. Trina described the affair as "unpredictable and amazing" when she spoke to People after. She also delighted in now being married to "an amazing man."
The wedding held at Windows on Washington will be featured in an upcoming episode of her family's show, "Braxton Family Values." But we've already gathered bits and pieces of what transpired.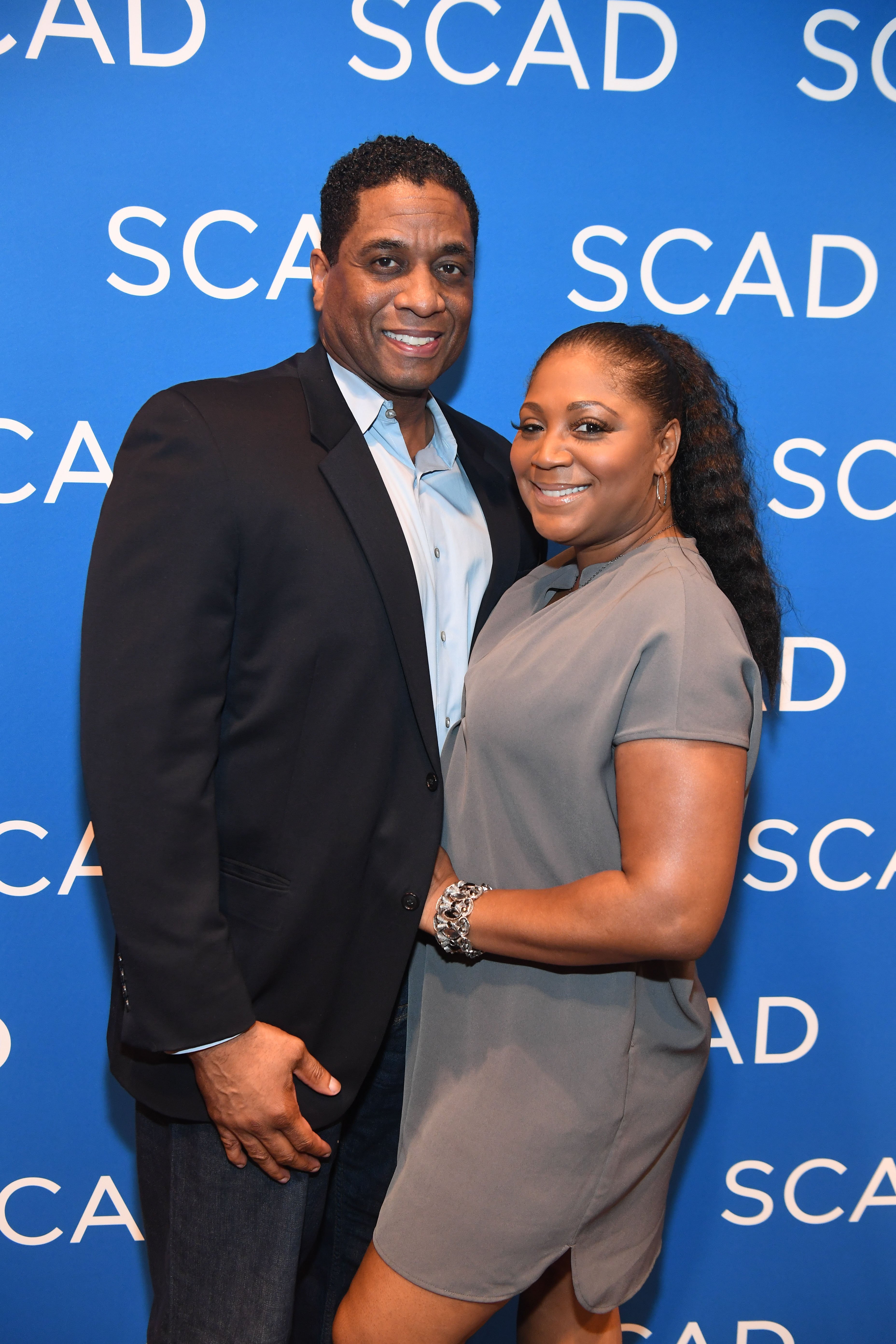 WHAT THEY WORE
Trina reportedly looked divine wearing a floor-length wedding gown by Naama & Anat Haute Couture. The white creation with a V-cut bustier and lace straps was complemented by the stunning bejeweled headpiece she wore over an updo hairstyle.   She further accessorized with a silver necklace and pendant, a pair of earrings, and a bangle. 
Meanwhile, Von cleaned up wearing a light gray suit by Cedric Cobb matched with a white button down top and gold tie. His suit was embellished with a gold pocket square and a white rose. 
Trina Braxton Marries Von Scales: See Inside the Gorgeous St. Louis Wedding Ceremony https://t.co/sWjEKyj6Ms

— People (@people) December 20, 2019
A FAMILY AFFAIR
A photo from the reception revealed Trina's family in attendance. This included her mother, Evelyn and sisters, Toni, Tamar, Towanda, and Traci. Her brother, Michael Jr. was also present but did not join them in the family pic. 
Though the wedding officiated by Judge Mablean was "perfect for us" according to Trina, Tamar revealed later that the day turned sour for her when she lost her ring during the event. In her Instagram story, she said that the ring had great sentimental value and she suspected it was taken during the festivities.  
Congrats to Trina Braxton & Von Scales on their wedding day! https://t.co/BXdfhnGZhw pic.twitter.com/bMCQThY0Kf

— HollywoodLife (@HollywoodLife) December 21, 2019
THEIR HISTORY
Trina and Von announced their engagement during Tamar's birthday in March. At the time, Tamar took offense saying they stole the thunder from her. She later apologized for her reaction.
This is Trina's second marriage having been previously married to the late Gabe Solis from 2003 to 2015. She has two sons with him, Eric and Caleb. Von likewise shares three sons with his first wife, Amy Fitzmaurice.