Gabrielle Union's Husband Dwyane Wade Talks about Joys and Challenges of Winning Full Custody of His Children
Dwyane Wade revealed that fighting for full custody of his children wasn't easy but it was a fight well worth the anguish and the pain.
When Dwyane Wade divorced his wife of 8 years Siohvaughn Funches in 2010, he was faced with the prospect of losing his boys, Zion and Zaire.
The dedicated father decided to fight for his children, and filed a claim for full custody of his sons, then 5 and 8, respectively.
Being the father of a strong-minded girl is going to be a new challenge for Dwyane, after raising 4 boys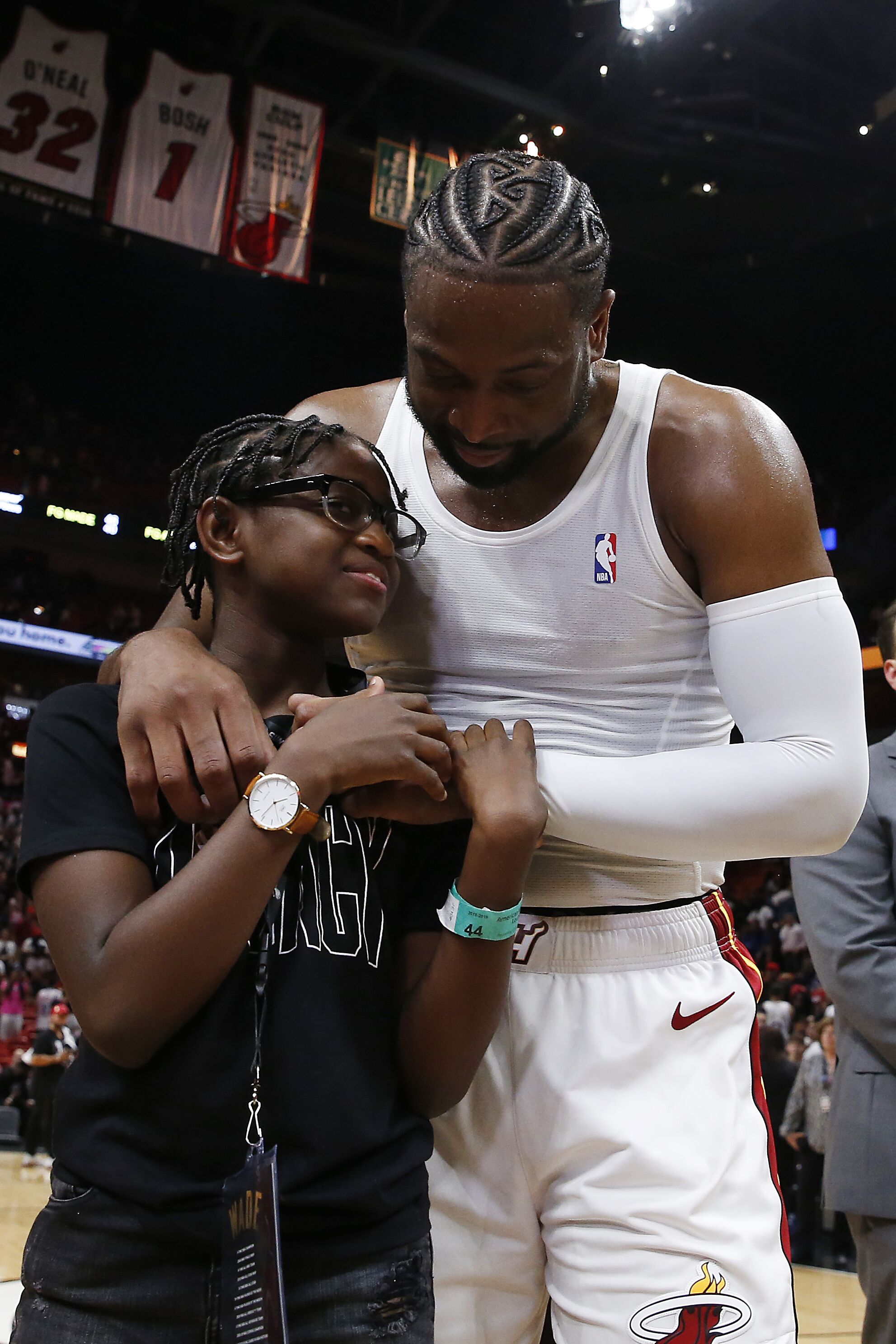 THE BITTER BATTLE FOR ZION AND ZAIRE
The divorce was followed by a bitter battle between the former spouses for the custody of Zion and Zaire.
Dwayne was sailing in uncharted waters and revealed that he had no-one to turn to for advice during one of the most difficult moments of his life. He said:
"I really didn't have too many people I could reach out to to say, 'Bro, how's the process?' Or give me confidence that I even can stand a chance."
FIGHTING HIS HIGH SCHOOL SWEETHEART
Dwayne was facing off with his first love, his high school sweetheart, whom he had know all his life. But he soldiered on with his characteristic determination, and in 2011, after a year of conflict, the court awarded him custody of his sons.
A FULL HOUSE
Dwayne is a very experience dad by now since his household comprises not only of Zaire and Zion, now 17 and 12, but also 6-year-old Xavier whom he shares with Aja Metoye, and his nephew Dahveon Morris, 18, who is also in his care.
DWYANE WADE WELCOMED HIS FIRST DAUGHTER
Dwyane and his wife actress Gabrielle Union welcomed their first child together in November 2018, and the boys now have a baby sister, Kaavia James Union Wade.
At 1, little Kaavia, who has earned the sobriquet "Shady Baby" for her hilariously disapproving expressions and now-famous side-eye, has the men of the house wrapped around her finger...
Being the father of a strong-minded girl is going to be a new challenge for Dwyane, after raising 4 boys - but he will have Gabrielle to help out with the dicier moments.
ZAIRE WADE STANDS UP FOR HIS LITTLE BROTHER
Ever since he came out as gay, Zion Wade, 12, has been the target of homophobic slurs and comments on social media.
His big brother, Zaire Wade stood up to the trolls and told them in no uncertain terms to mind their own business, captioning his post "Family first."
Like his stepmom Gabrielle Union and father Dwayne Wade, Zaire is supportive of Zion's choices and applauds his courage in assuming his gender identity at such a young age.