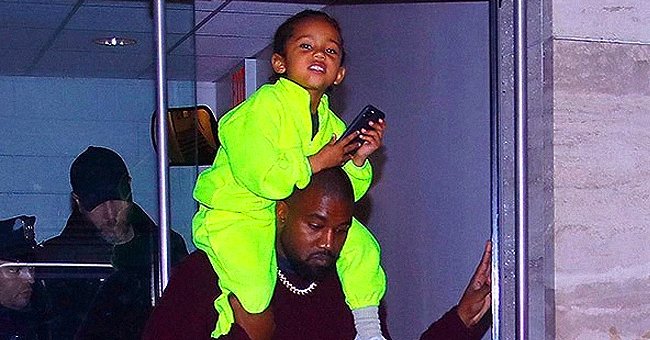 Twitter/HollywoodLife
Saint West Rocks Neon Green Look as He Gets Shoulder Ride from Dad Kanye during Family Night out to Watch 'The Nutcracker'
The Kim-Kanye clan turned heads on Saturday during a family outing to the Nutcracker, as they left the fairy tale ballet show in style with Saint West rocking the sweetest ride.
Kim Kardashian and Kanye West's first son, Saint West looked glam on Saturday as he left the Nutcracker in the company of his family.
The four-year-old made an exit in style, riding on his dad's shoulders in a neon green tracksuit that made him stand out from the group.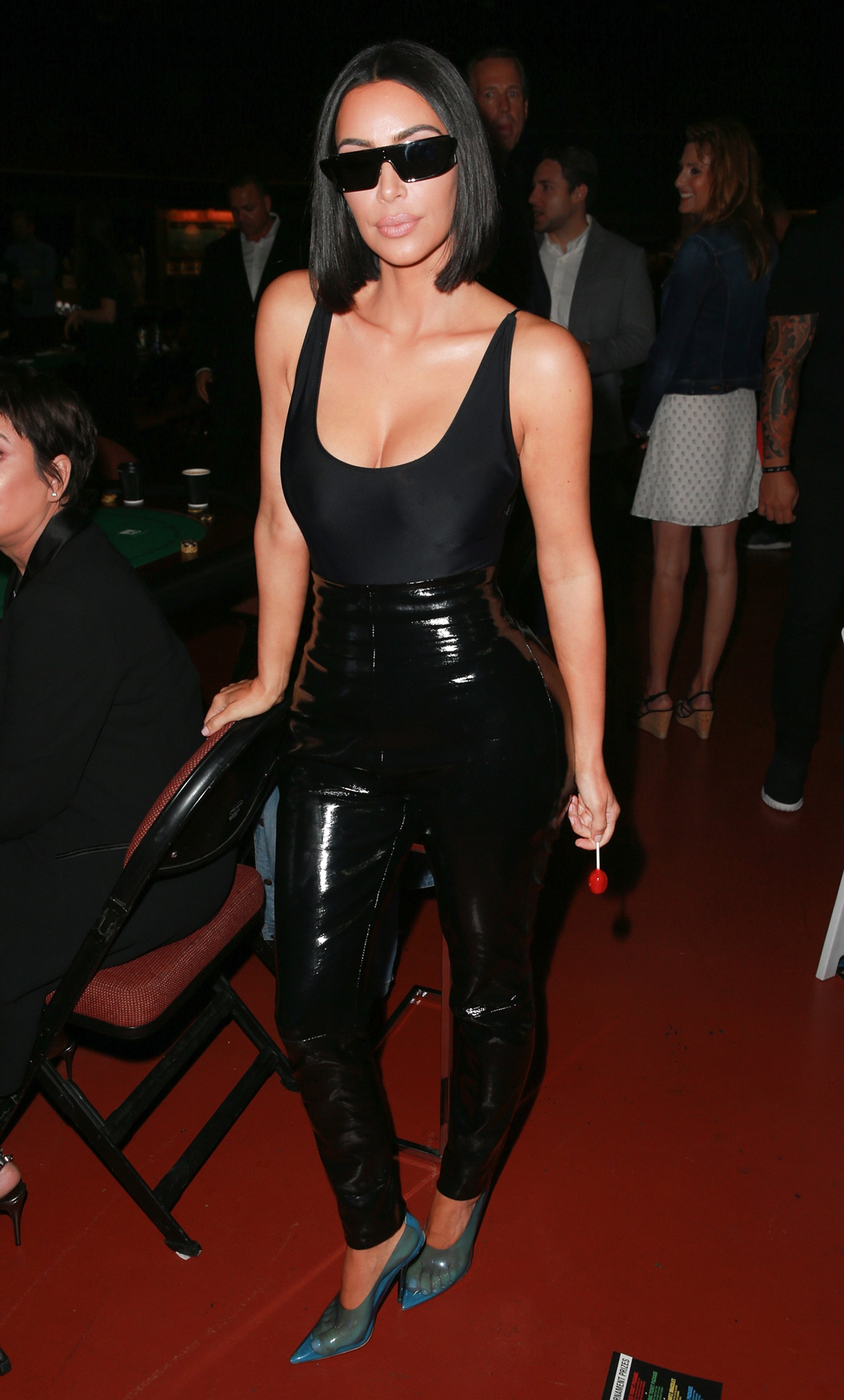 Kim Kardashian attends the "If Only" charity poker tournament in Inglewood, California on July 29, 2018 | Photo: Getty Images
SAINT WEST'S STYLISH LOOK
Kim's son paired the eye-popping outfit with a pair of horizontal striped stockings and white-soled Yeezy footwear. The celebrity mom shared a photo of her son on her Instagram story, showing off his stylish look, complete with his charming smile and cornrows. She added the caption:
"My precious Punkin Sainty."
In one of the pics from the post, the four-year-old was seen smiling in his neon suit as he struck a racing post, while in another, the young lad was captured dancing.
A STYLISH FAMILY OUTING
Aside from Saint's mind-blowing outfit, the other three members of the celebrity family were dressed to slam the Nutcracker.
The 39-year-old reality star stepped out in black leather Stella pants and top, silver-colored puffer jacket, complete with a pair of purple pointy-toed heels with a black sunshade to fit.
Kanye kept it simple in wine-colored pullover and black pants, while his six-year-old daughter rocked black leather jacket over oversized, matching pants and shoes.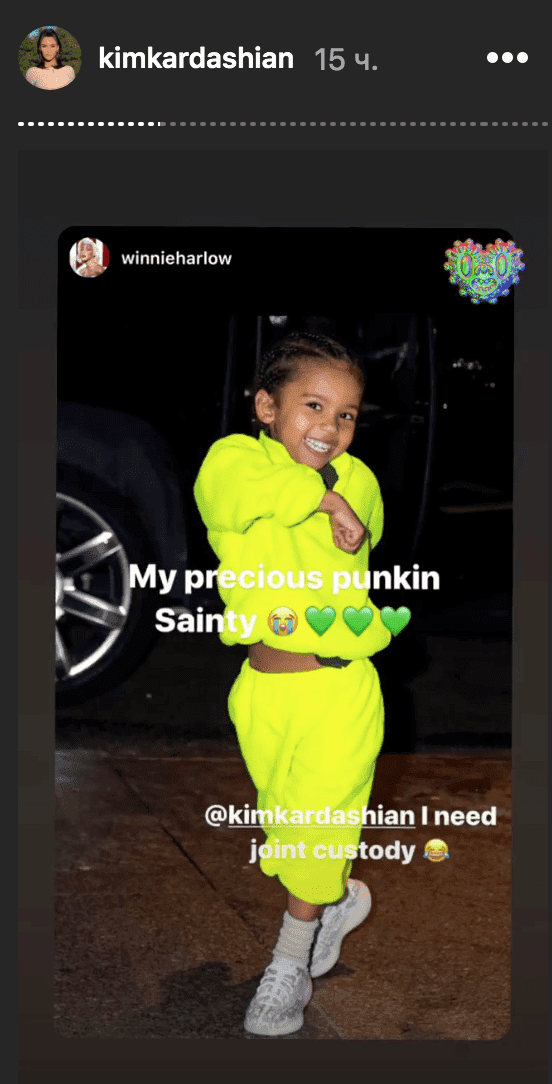 A picture of Saint West during an outing with his parents, Kanye West and Kim Kardashian | Photo: Instagram/KimKardashianWest
SAINT AND KANYE LEAVE FANS WITH A NEW YEAR MESSAGE
Also making the rounds is the four-year-old's Christmas message to fans, as well as his dad's bit on their 2019 journey.
Following the holiday outing, the family was met by reporters outside a restaurant, and Saint was eager to deliver a message to them. His notes were, however, drowned by the clicks of the cameras and his mom's palm over his mouth. Kanye also had a few words for fans:
"Here's to you, Ye… See ya in the new decade."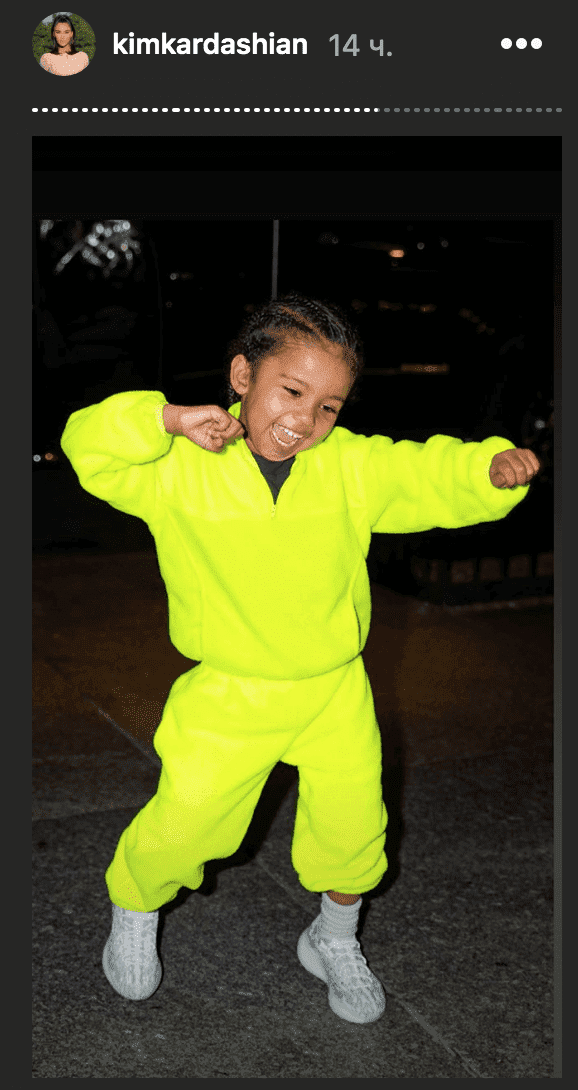 A picture of Saint West during an outing with his parents, Kanye West and Kim Kardashian | Photo: Instagram/KimKardashianWest
SAINT TURNS FOUR
The yuletide wish was in response to a question by TMZ about his advice to fans concerning his 2019 journey, and what could be learned.
This epic family outing comes weeks after the four-year-old experienced the fun of a lifetime at his fourth birthday party, courtesy of his famous parents.
On December 7, the tot turned four, and to mark his big day, he was thrown a lavish dinosaur-themed party, complete with sand-filled sites with hidden fossils, dinosaur inspired desserts, a giant, dino-bouncy castle and a Jurassic rainbow cake.
The party was graced by the rest of the Kardashians, ensuring the young West had a blast, in the company of his friends.
And Saint is proving to be a true mix of both his parents, adopting a glam style at just four!
Please fill in your e-mail so we can share with you our top stories!