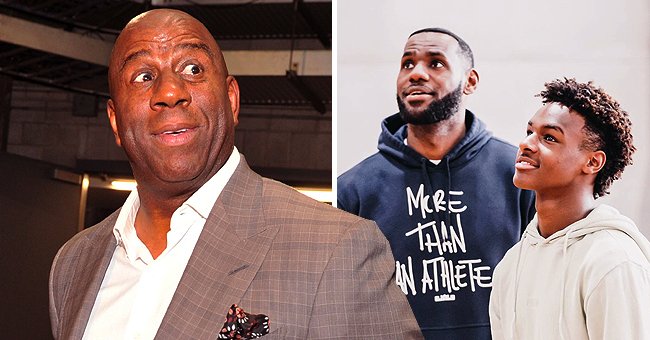 Instagram/kingjames Getty Images
Magic Johnson Believes LeBron James' Son Bronny Could Be Better Than His Dad at Basketball
NBA legend Earvin "Magic" Johnson thinks that LeBron "Bronny" James Jr. could be a bigger basketball phenomenon than his MVP dad LeBron James. Magic's comment comes after Bronny's latest feat in the sport.
LeBron's son has become a subject of attention since it was discovered that he shares a love for basketball with his famous dad. Now, as he plays in high school, that attention only keeps increasing.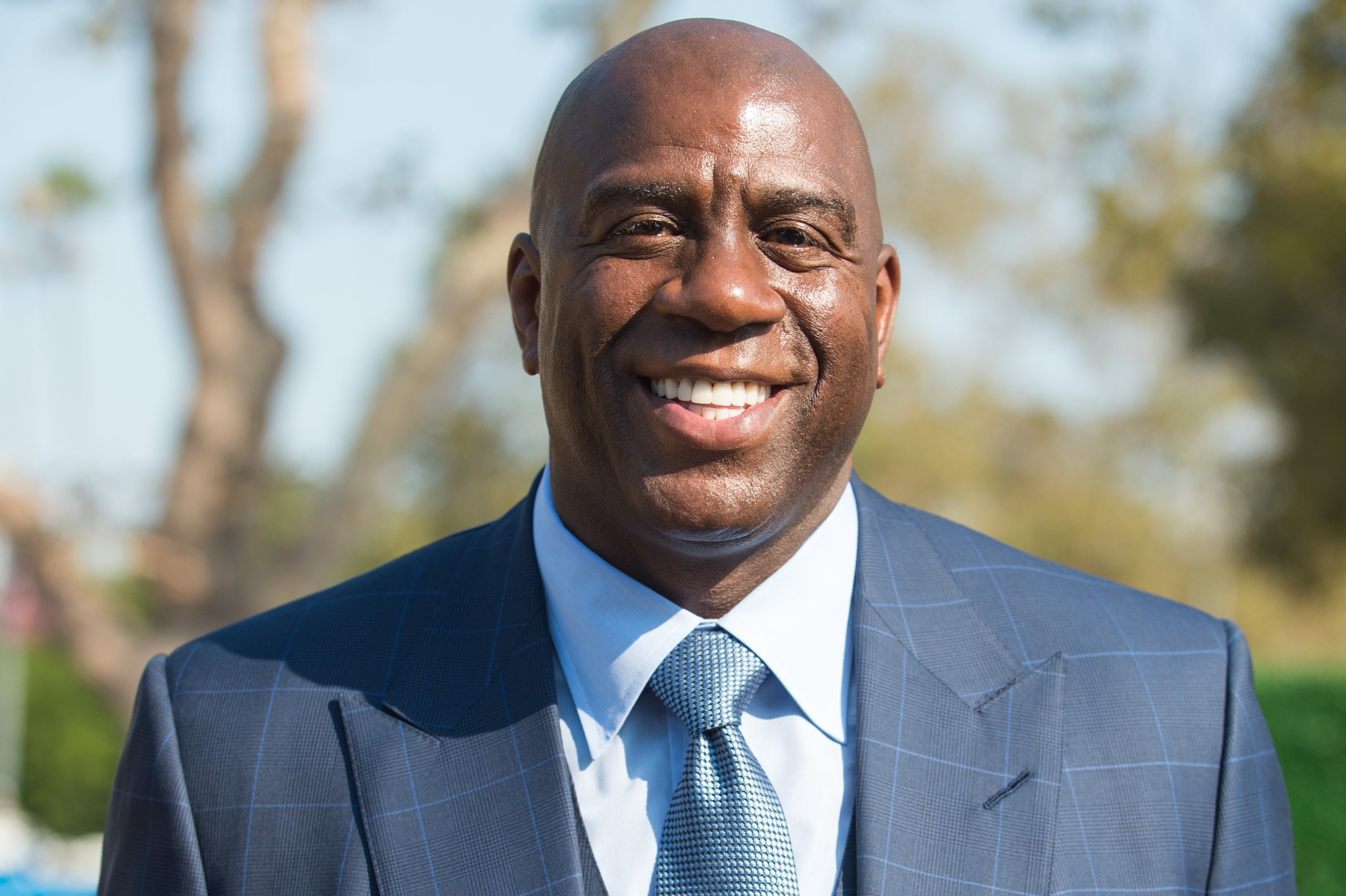 Earvin 'Magic' Johnson at the Los Angeles Football Club stadium groundbreaking ceremony on Aug. 23, 2016 in California | Photo: Getty Images
There have been tons of comparison articles; the media placing father and son side-by-side and analyzing how well Bronny measures up to the Los Angeles Lakers Small forward.
"We're not even thinking about anything besides how he can be a great teammate, how he can be a great son, how he can be a great brother"
TMZ Sports recently caught up with another Lakers legend, Magic, and asked if he thought 15-year-old Bronny could be as good as LeBron. "I think so," Magic said immediately.
The 60-year-old former Lakers coach added:
"You hope so, anyway. Normally what happens is sometimes with all that skill and talent that LeBron has, it passes to his son. I think that he has a chance to be unbelievable and either just as good as his dad or a little better. But, that's big shoes to fill though. LeBron is playing awesome right now. MVP of the league right now."
While Bronny grew up in the public eye, the scrutiny has increased since he began playing for the elite Sierra Canyon High School. Per the Daily Telegraph, Bronny even plays alongside another NBA offspring, Dwyane Wade's son, Zaire.
Because of Bronny and Zaire's status, their games have gotten more broadcast than some NBA teams get from ESPN. Only this season alone, the network reportedly gave them 15 televised matches.
While a lot of LeBron's fame is sure to have rubbed off on Bronny, the teenager is starting to be known for his talent rather than daddy's name. That much was evident about a week ago.
On December 14, Bronny joined his team in a winning game against Ohio's St. Vincent-St. Mary's, which happens to be LeBron's alma mater. The athlete was present in Columbus, Ohio, where the game took place.
According to SB Nation, Bronny did not disappoint the 13,000 people who were there to watch the game. The young man finished with 15 points and hit the game-winning layup that led Sierra Canyon to victory.
Bronny was also awarded the MVP trophy for the game and posed for photos with his friends and family, including LeBron and his wife, Savannah.
Despite the constant commentary comparing Bronny to LeBron, the older James has made it clear there's no pressure on his son.
"We're not even thinking about anything besides how he can be a great teammate, how he can be a great son, how he can be a great brother to his sister and little brother," the doting dad reportedly said.
Please fill in your e-mail so we can share with you our top stories!