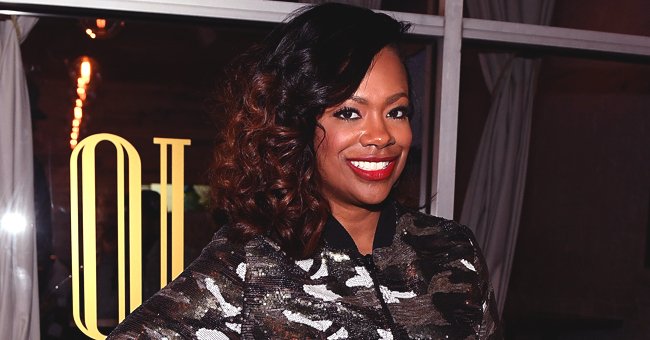 Getty images
Kandi Burruss from RHOA Has Lived an Interesting Life Marked by Tragedy
She found fame as one of the leading singers of R&B girl band from the 90s Xscape, and, more recently, as a "Real Housewives of Atlanta" alum, but she has also experienced her shared of tragedy in private.
43-year-old singer, songwriter, actress, and TV personality Kandi Burruss has led a successful career in the entertainment business for nearly 30 years, not only in the spotlight, but also behind the scenes, writing for the likes of Whitney Houston.
During the course of her life and career, Burruss has faced tragedy and has lost some of her dearest people, but she never let this take her down, and, she took refuge in her passions to keep going.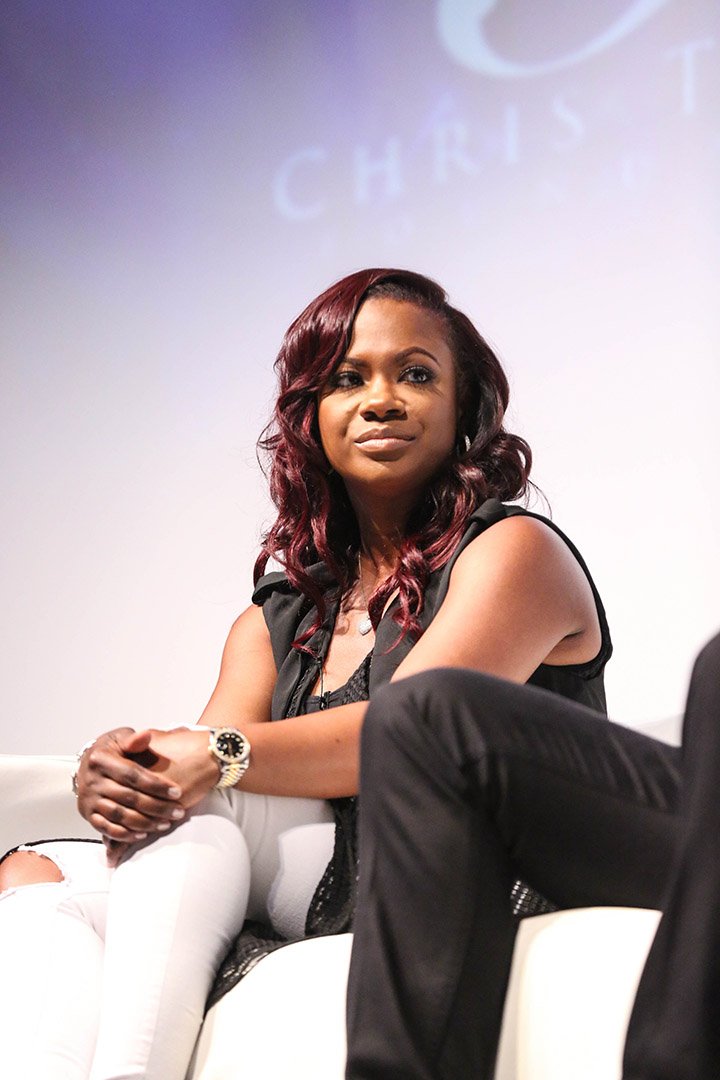 Singer and songwriter Kandi Burruss. I Image: Getty Images.
LOSING HER BROTHER
In 1991, when Burruss was already turning heads with her artistic talents as a high-schooler and about to join Xscape, tragedy struck when her 22-year-old older brother Patrick Riley was killed in a car crash."I came to school the next day, because I needed the music, the kids, and the faculty to help get me through. Everybody was asking why did you come to school the next day after your brother passed away?"
-Kandi Burruss, Instagram, March 2015.
In 2015, Burruss returned to her high-school, Tri-Cities High, in her native Georgia, for a TV special on which she recalled the highs and lows she experienced during her childhood and teenage years, always keeping a positive attitude.
HER ONETIME FIANCÉ DIED VIOLENTLY
2009 was another year marked with the shock and sadness of losing one of her loved ones abruptly, when her former fiancé Ashley Jewell, also an RHOA cast member, did from his injuries after getting involved in a fight.
According to the Atlanta Police, Jewell received a severe blow to the head during an altercation in the parking lot of a strip club and later died in the hospital as a result.
The unfortunate event took place shortly after Burruss and Jewell broke their engagement, and the actress took to Twitter to express her pain. "I'm just in one of those moods where I don't wanna talk, I don't wanna be held & told its gonna be ok. I just wanna cry myself 2 sleep, alone," she wrote.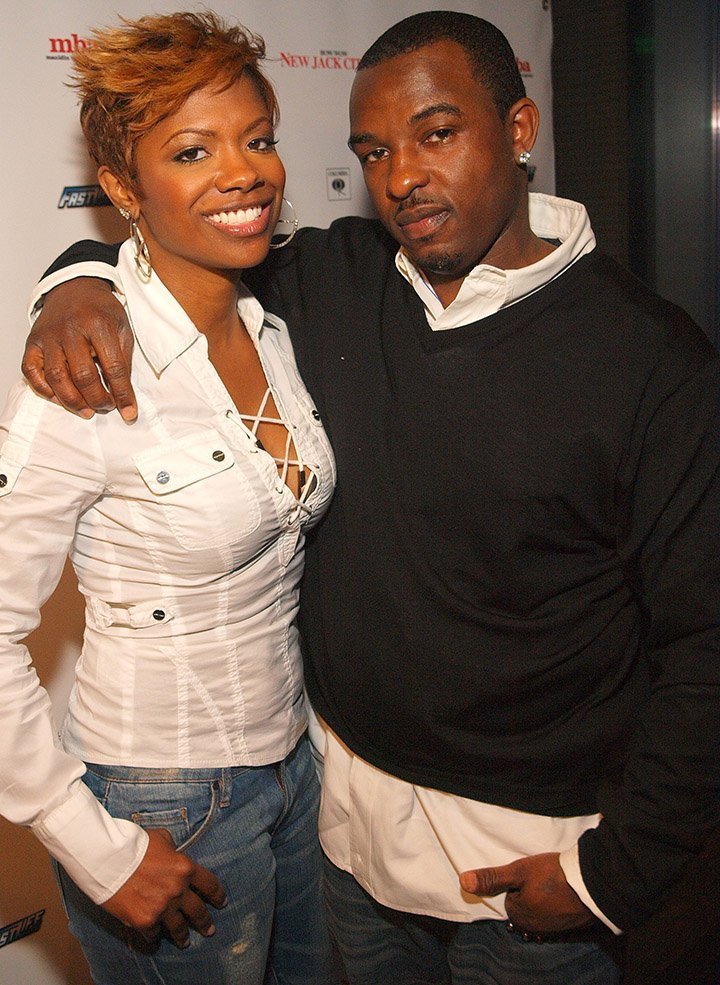 Kandi Burruss and the late Ashley Jewell, her one-time fiancé. I Image: Getty Images.
HER AUNT HAZEL DIED OVER THE HOLIDAYS
Near the end of 2018, news broke about Burruss losing one of her elderly relatives, Aunt Hazel, after the singer addressed the passing of her mother's sister, asking her fans to pray for her family during the difficult time.
She also had to clarify that the one who died wasn't one of her well-known aunts, Bertha and Nora, who worked alongside Burruss and her mother Joyce Jones in their Old Lady Gang restaurants, as seen in RHOA.
In a related tweet posted on December 30, 2018, Burruss shared that while her mother was the youngest of 14 siblings, there were only five of them left at the time.
MOVING FORWARD
In 2014, after being together for two years, Burruss married former RHOA line producer Todd Tucker, who had to leave his job after the relationship went public. The following year, the two welcomed their first child together via IVF.
Burruss is also stepmother to Tucker's two daughters from previous relationships, and in 2019 the couple moved on to add another member to the family by using surrogacy to have a second baby together, daughter Blaze.
The little bundle of joy made her social media debut on December 20, nearly a month after her birth, with her mother calling her "another blessing."
Burruss has opened up about fighting the stigma surrounding surrogacy after being criticized even by some of her relatives, and she said not to have any regrets about doing it, and called the surrogate Shadina Blunt "a good friend."
Please fill in your e-mail so we can share with you our top stories!