Dr Oz Proudly Shows off Infant Granddaughter after Her First Christmas Service
Dr. Oz took to Instagram to commemorate this infant granddaughter's first Christmas service recently.
Dr. Oz, born Mehmet Cengiz Oz, gained fame as a television personality when he started his show, "Second Opinion with Dr. Oz" in 2003.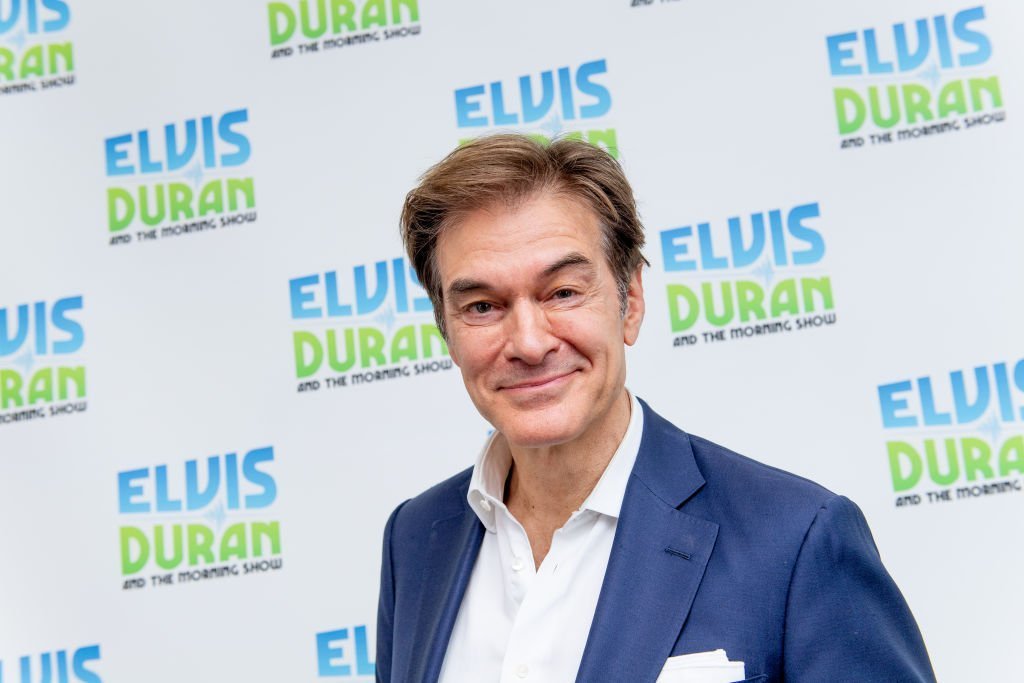 However, the 59-year-old isn't in the news for his many achievements, but for the sweet picture, he shared via his Instagram.
The TV personality was a sight to behold in the image which showed him as he held his granddaughter, Gigi, in his arms. While Oz rocked a blue suit and a matching tie, his granddaughter rocked a colorful red combo.
The duo appeared to be in a church which caused Oz to give more information:
"Gigi just finished her first Christmas service! Silent Night was a big hit. (Take that, Baby Shark.) The service at the Bryn Athyn Cathedral outside of Philadelphia was beautiful. (Just like the venue itself.)"
Almost immediately after the post went live, fans of the star commented that his granddaughter was beautiful just as they wished him and his family a Merry Christmas.
Oz's followers have become accustomed to his show of love were his grandchildren are concerned. In fact, People reported that Oz not only provided the best toys, but that he was always game when it came to babysitting.
"The Dr. Oz Show" host became a grandpa for the fourth time after his daughter, Daphne, and her husband, John Jovanovic, welcomed daughter Giovanna Ines Jovanovic on Wednesday, August 14.
Today divulged that the new mother had taken to social media to share a snap of her family of six as she expressed that her heart was full. Giovanna's birth must have brought Dr. Oz great joy as he revealed during an interview with Closer Weekly:
"The beautiful thing about being a grandfather is that you see the joy that you had as a father in your child. So there's a multiplier effect. Plus, you have the joy of the grandchild, and the best part — you can give them back!"
Additionally, having grandchildren has allowed the author to create the memories he missed out on while his four children were growing.
Dr. Oz had previously revealed that he had spent a lot of time wishing he had done certain things differently.
Now, he is dedicated to reading to his grandchildren, playing ball with them, or making up games of pretend.