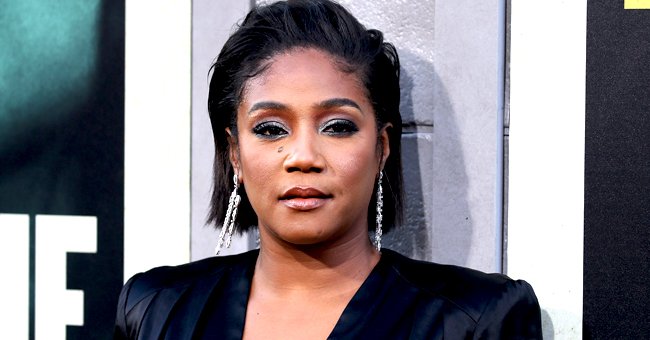 Getty Images
Tiffany Haddish Defends Rapper Blueface for Throwing Money to Homeless People
Amid the backlash facing a video of "Thotiana" rapper Blueface throwing money at homeless people, Tiffany Haddish explains her stance on his holiday gift-giving.
Just days before Christmas TMZ reported on a video of "Thotiana" rapper Blueface standing on top of a black SUV and throwing money at a crowd of people on Skid Row. Sharing peoples disdain over the incident BET's Marc Lamont Hill said:
"Wow. Blueface stood on top of a car and flung money into a crowd of poor people. This is not "the spirit of giving." This is contempt of the poor mixed with narcissism. Even if his intentions were good, this isn't ok. Hopefully he has someone advising him."
When asked by a reporter about Blueface's actions, Tiffany Haddish came to his defense and said that because of how she grew she doesn't see it as dehumanizing or degrading, she explained:
"I've been around a lot of gangbangers, drug dealers and things like that, and they do often give out money, sometimes turkeys, toys…things of this nature."
She revealed that throwing money at people from the top of a vehicle was not so unusual, and is more of a tradition from where she's from in South Central, Los Angeles.
Although she didn't give out any names, she said it is considered a tradition because she's known a lot of gang-affiliated people who have done the exact same thing.
Tiffany disagreed that watching the people scrambling for money was degrading because they were picking up $100 bills. She felt that $1 bills would have been degrading for the crowds to be picking up and running for.
She argued that throwing money at naked women in strip clubs is more degrading than what Blueface was doing by throwing money at fully clothed people in an attempt to help.
In justifying her stance, she said that she considered the money he was throwing at people as "a blessing from the sky."
Haddish noted that most of the people are struggling to make ends meet. She said that money could be used by some to get out of the cold and sleep in a hotel room or to better their life in some way.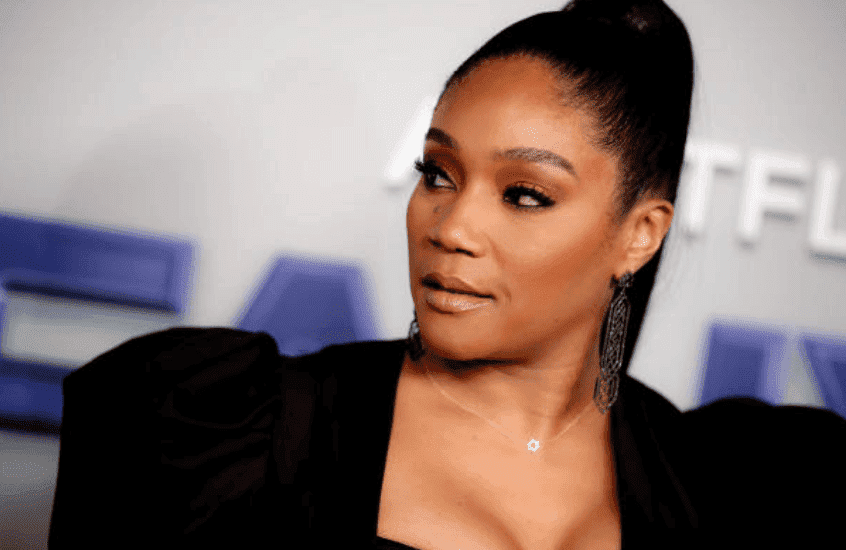 Tiffany Haddish poses on the red carpet at Tiffany Haddish Black Mitzvah, at SLS Hotel, on December 03, 2019 in Beverly Hills, California | Source: Getty Images (Photo by Rich Fury/FilmMagic,)
At the time of her interview,
Haddish
was at the Laugh Factory on Christmas day, where she joined other celebrities in giving out food to people in need.
Haddish revealed that after she discovered that she is part Jewish, she has been exploring her new religion and celebrated Hanukkah by lighting candles and praying. The comedian also released a Netflix special "Black Mitzvah."
Please fill in your e-mail so we can share with you our top stories!