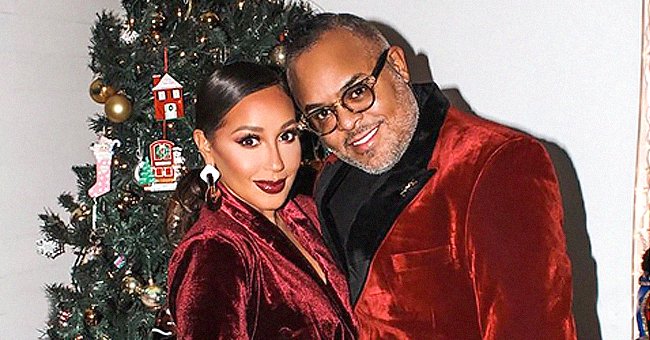 instagram.com/adriennebailon
Adrienne Houghton & Husband Israel Houghton Wear Matching Red Velvet Suits in Photo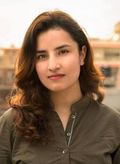 Singer, actress, and TV personality Adrienne Houghton and her husband, gospel singer Israel Houghton donned matching red velvet suits in recent holiday snaps.
Adrienne and Israel had a rocky relationship when it started back in 2016, as prominent rumors of the gospel singer's marital status were floating around.
The couple seems to have settled matters of the past as suggested by the loving embrace in their latest Christmas post on the songstress's Instagram.
The adorable couple candidly posed in matching red velvet outfits right in front of the Christmas decorations as they attempted to hold back their laughter for a photo.
However, the attempts were in vain as Adrienne revealed in the captions that they went right back to laughing after the snap was taken.
The "Curious" singer has been in a relationship with the Christian singer since they were spotted out on vacation more than three years ago, and there was a lot of confusion in the air back then.
The rumors that the 48-year-old gospel singer was still married to his ex-wife and the mother of his four kids, Meleasa, were still making headlines at the time.
In an episode of the talk show, "The Real," Adrienne revealed that even she had her publicist investigating her husband over the internet and went as far as to confront her husband on the matter.
She later confirmed that it was just a misunderstanding with the press, as her husband and his ex-wife had filed the divorce documents using their initials to maintain privacy.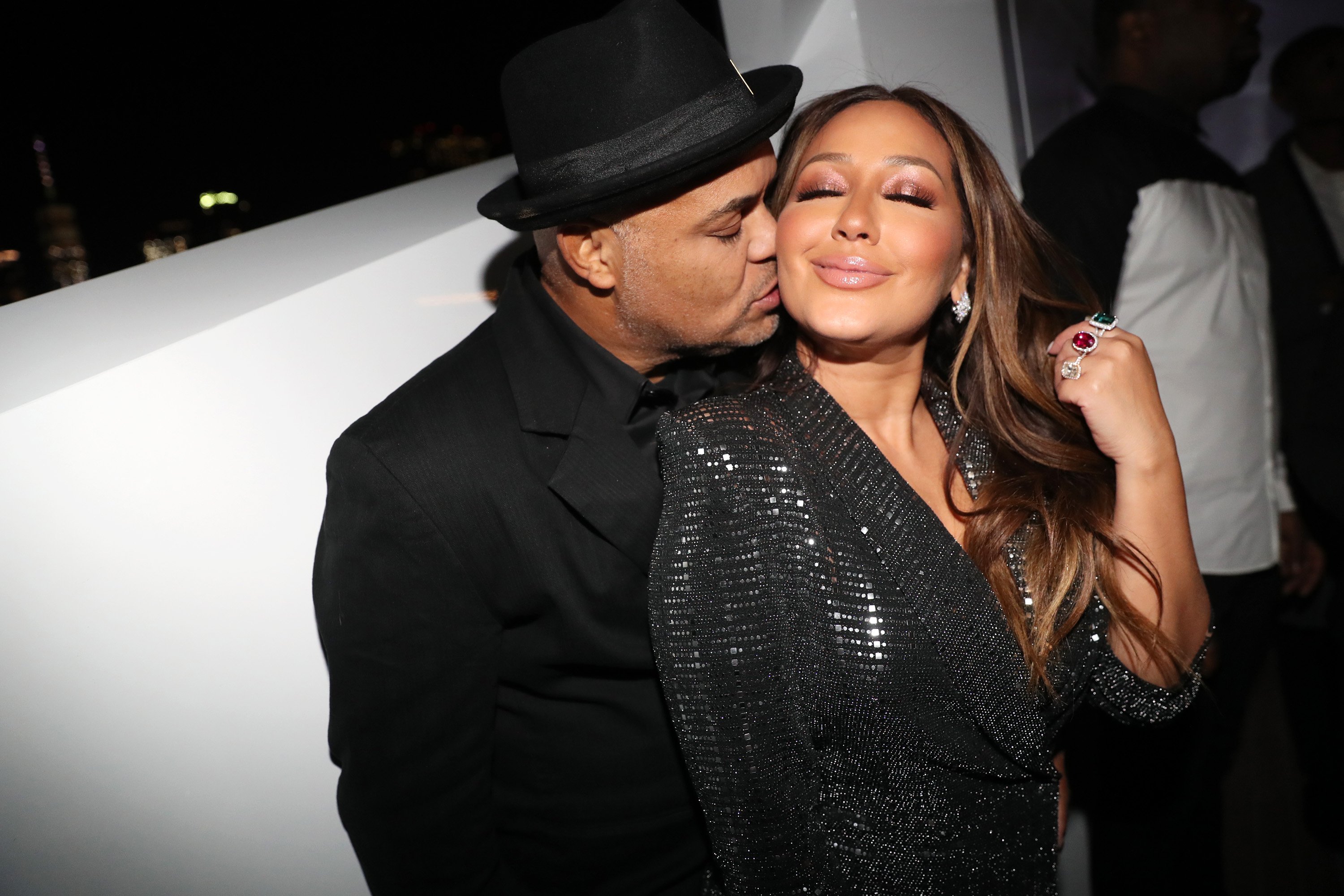 Israel Houghton and Adrienne Bailon at the Lumiere De Vie Hommes Launch Event Aboard Superyacht Utopia IV on October 13, 2018 | Source: Getty images
In the talk show, she also talked about her struggles with pregnancy and how she was figuring out a timeline to get pregnant and give birth with minimal interference with her schedule, which in turn was causing her more stress.
"That's not the way it works and it didn't work out that way. Now because you guys have made me feel so comfortable, you guys constantly encourage me — you guys are always like, 'Girl, let God have his way and it will happen when it's going to happen.'"
"The Real" went on to put the segment of her interview on their Twitter, and not much later, the "No More" singer got hate comments thrown her way.
But, her husband, Israel, was quick to come to her defense with a witty comeback and questioned the basis of the internet troll's remarks.
Please fill in your e-mail so we can share with you our top stories!