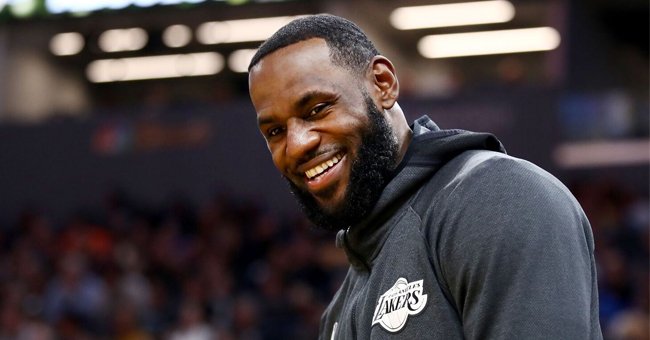 GettyImages
LeBron James Named Associated Press Male Athlete of the Decade
Years of dedication and resilience have conferred on the talented basketball player, LeBron James, a variety of titles. Recently, however, the superstar player received a prestigious honor from The Associated Press.
The 35-year-old athlete was named Associated Press Male Athlete of the decade. His achievements for the past ten years has been impressive, so it comes as no surprise that he is ranked among the world's most notable sports stars.
Others on the list to have bagged the record-breaking award includes Lionel Messi for his outstanding football performances, Usain Bolt, for his commendable sprint domination over some time, and the retiree swimmer, Michael Phelps.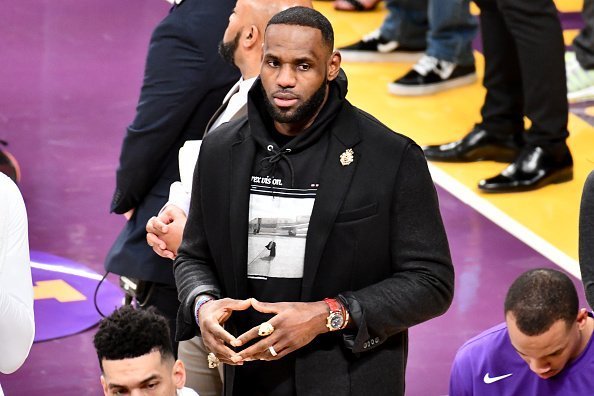 LeBron James during a basketball game between the Los Angeles Lakers and the Denver Nuggets on December 22, 2019 | Photo: Getty Images
LeBron outdid those in his nomination category, such as England's Tom Brady, by emerging as the sports champ with the most votes from AP beat writers and member sports editors.
After the win, the Ohio native told the press that he owes his success to his years of experiences, both positive and negative, that has helped him thrive. In his words:
"You add another 10 years of learning and adversity, pitfalls, good, great, bad and any smart person who wants to grow will learn from all those experiences...I'm about to be 35, and I'm just in a better place in my life and have a better understanding of what I want to get out of life."
Undoubtedly, this has been the NBA star's motto, and it has not only made him recognizable and placed among other excellent basketball stars like Kobe Bryant, Karl Malone, and Kareem Abdul-Jabbar.
The young James is on the same team with Zaire Wade, who happens to be his play pal and the son of another talented sports star, Dwayne Wade.
But, it has allowed him to earn a dignified position among his buddies and coaches. Sports isn't the only thing that LeBron's interested in, having won the championship for Miami and Cleveland teams, the Ohio born is also involved in charitable deeds.
He built a school in his hometown and has a production company that runs a program that allows for scholarships via endorsement deals.
The athlete also considers matters happening in politics and society at large as paramount topics of discussions.
LeBron has come out to air his views on the prejudice expressed through police brutality in America and spoke openly of the candidate he preferred to lead the nation.
Apart from all the busy schedule, the player prioritized his relationship with his wife and his kids. He stated that the best decision he made in his lifetime is choosing to be with his partner. According to him:
"...the best moment? Definitely marrying Savannah, that would be No. 1."
He and his wife share three children, a girl and two boys. One of his sons, Bronny, seems to be treading on the same part as his father's.
The young James is on the same team with Zaire Wade, who happens to be his play pal and the son of another talented sports star, Dwayne Wade.
Additionally, LeBron's recent game may not have ended favorably, but with his prowess, and an outstanding record of 10 points in consecutive games, fans are sure the player has more wins ahead of him.
Please fill in your e-mail so we can share with you our top stories!