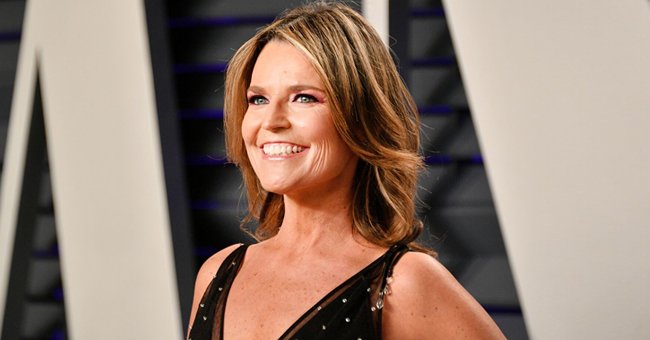 Getty Images
Savannah Guthrie Calls God Her 'Source of Comfort' & Shares Pic She Once Found Embarrassing
"Today" show co-host, Savannah Guthrie, recently became a year older, and she took to Instagram to share a throwback picture of herself in honor of the day.
Savannah Guthrie celebrated her 48th birthday anniversary, and to honor the remarkable day, she took to Instagram to share a throwback photo and also acknowledge God as the source of her comfort.
The co-anchor shared a photo of her 2-year-old self, and Savannah stated how she was once embarrassed by the picture, considering how it looked then. However, she has grown to embrace it and also embrace her life.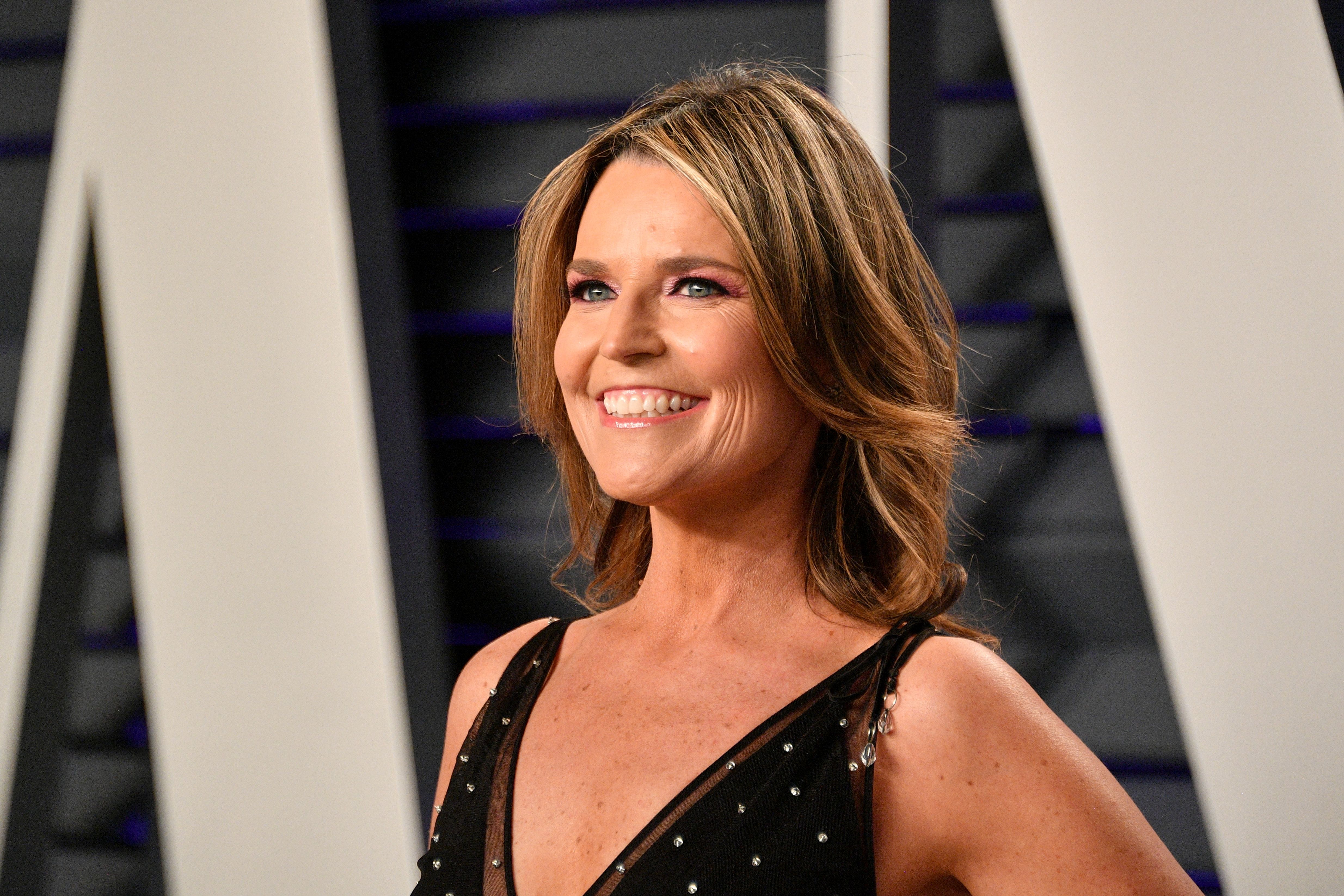 Savannah Guthrie at the Vanity Fair Oscar Party on February 24, 2019, in Beverly Hills, California | Photo: Dia Dipasupil/Getty Images
Guthrie acknowledged the important people in her life; referring to her kids and husband as her heartbeat, mom and siblings as her life while stating that even though her father is late, he continues to be with her.
Guthrie didn't leave her old and new friends out, admitting how they've continuously made her the "happiest and luckiest and smiliest and most beloved."
Savannah added:
"...I embrace it and embrace my life and know the source of all good above all things, and the source of comfort during many tears and disappointment, has been God."
The "Today" co-host birthday is coming after she underwent a full retinal surgery on her right eye, following a house accident she had in late November.
Savannah's 3-year-old son, Charley, accidentally hit his mother's eye with his toy train while playing. And what happened in split seconds has led to weeks of recovery with the co-host staying away from her hosting duties while she recuperates.
Guthrie and her beau, Michael Feldman met in 2008, at the latter's birthday party, they started dating in 2009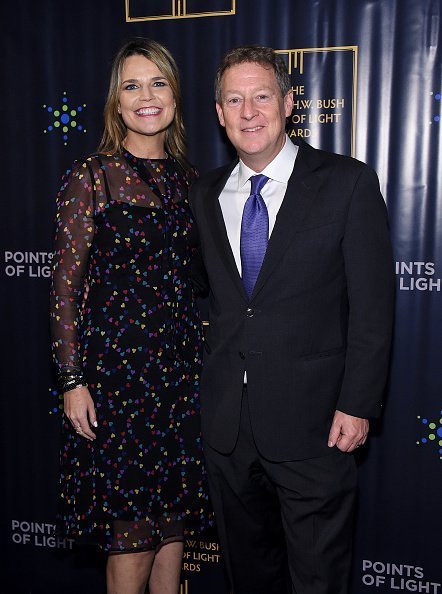 Savannah Guthrie and Michael Feldman attend The George H.W. Bush Points Of Light Awards Gala at Intrepid Sea-Air-Space Museum on September 26, 2019 in New York City | Photo: Getty Images
Unlike most women who like to give birth to their children at an early age, Savannah Guthrie is happy she gave birth to her kids at a later age in life.
The mom-of-two, 48, became a first-time mom at 42-years old with the birth of daughter Vale, and she and husband Micahel Feldman welcomed their second child, Charley, two years later.
In an interview with People, Savannah spoke on having kids at a later age:
"I think there's a luxury to feel calm enough and not to feel the same pressures as in your 20s and 30s, when you are really trying to make your career happen."
The co-host revealed that she never planned to have kids at that age, but since she got married at a later age, it wasn't much of a choice.
Savannah called her first daughter a miracle while referring to the second child a medical miracle, considering that he was conceived through in-vitro fertilization.
Guthrie and her beau, Michael Feldman met in 2008, at the latter's birthday party, they started dating in 2009, but the duo never got married until the year 2014.
The "Today" show co-host and the communications consultant have lived happily since then. The former is set to resume her hosting duties after the holidays.
Please fill in your e-mail so we can share with you our top stories!