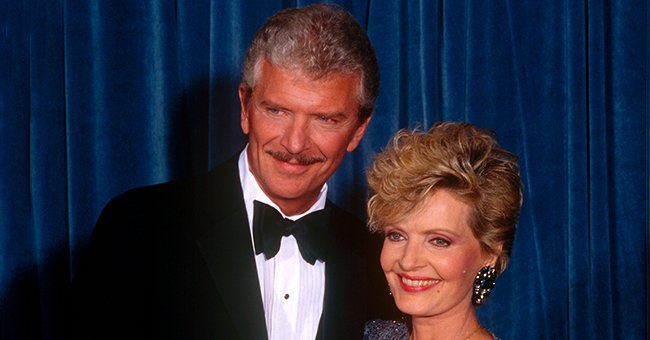 Getty Images
Life Stories of 'Brady Bunch' Parents Robert Reed and Florence Henderson
On-screen, actors Robert Reed and Florence Henderson were the ideal parents on "The Brady Bunch." In real life, though, the two's respective lives were far from perfect.
Robert Reed early life, education, and career
Arguably, Robert Reed had things a bit easier growing up. Born in Illinois in 1932, Reed was lucky enough to formally study acting at Northwestern University before traveling overseas to England.
There, he attended the Royal Academy of Dramatic Arts. He got his first gig with a group called the Shakespearewrights, and performed in off-broadway plays "Romeo and Juliet" and "A Midsummer Night's Dream."
From 1961 to 1965, he retained his first tv role as an attorney on "The Defenders. In 1969, Reed landed his famous role as Mike Brady on "The Brady Bunch."
Problems and joys of "The Brady Bunch"
The problems began early on. Reed was constantly trying to get the content of the show changed, reportedly once voicing how he thought there were too many gag lines.
Between him and show creator Sherwood Schwartz, the two consistently butt heads. Thankfully, Reed had a great relationship with his castmates.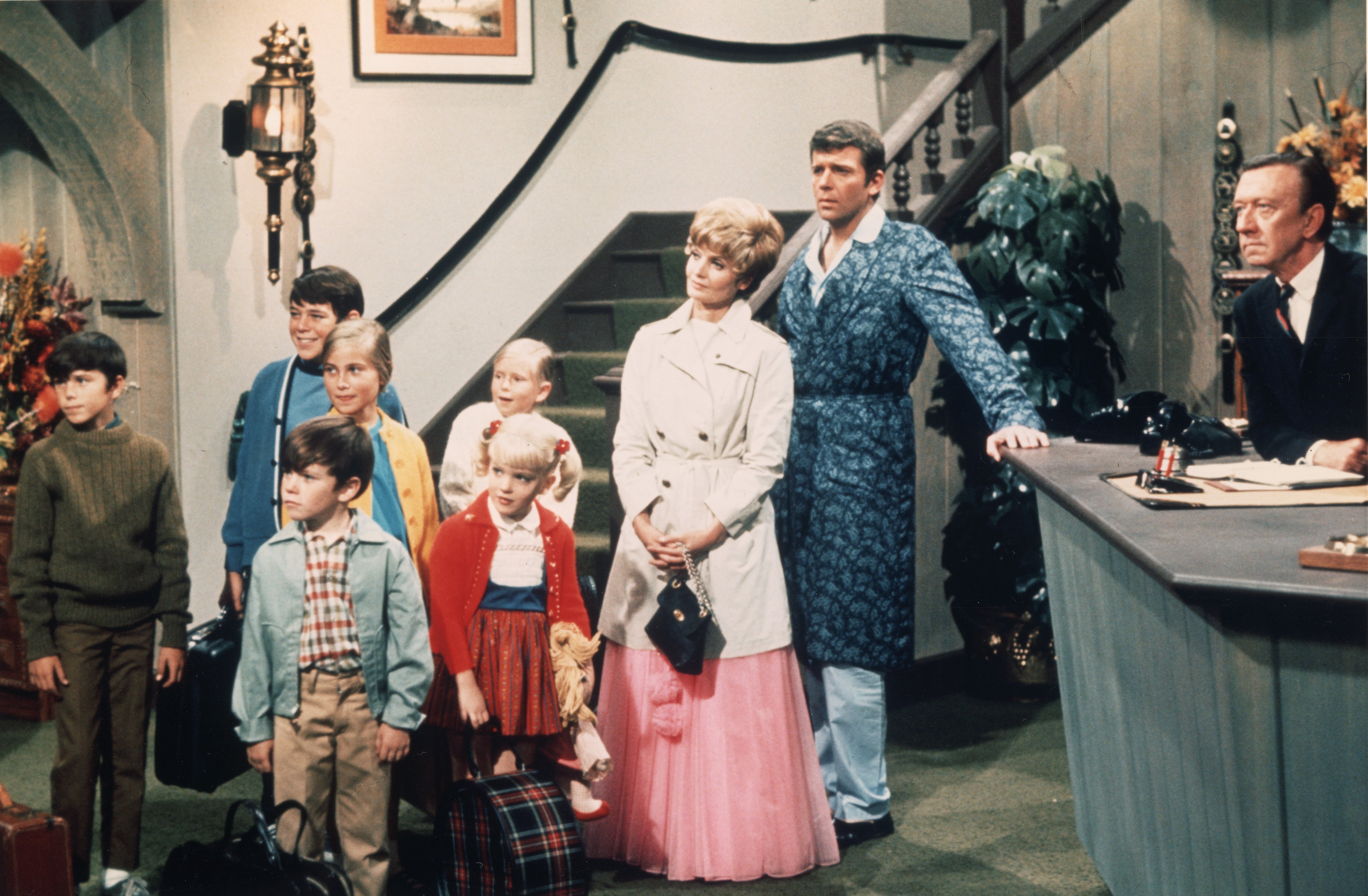 Robert Reed and Florence Henderson stand in a hotel lobby with the rest of the cast of 'The Brady Bunch' in 1969 | Photo: Getty Images
Christopher Knight, who played Peter Brady on the show, once noted "how impactful" Reed was in his life when he looked back at the late actor.
A secret revealed after death
Reed passed away in 1992 at just 59 years old due to colon cancer. Later on, it came out that AIDS also assisted in diminishing his health. Soon enough, the public finally learned that Reed was a gay man.
Henderson reportedly said he was actually "unhappy" as a result of having to live a double life. Reed was married from 1954 to 1959 to Marilyn Rosenberg and had a daughter, Karen Rietz.
At least he did what he loved. Towards the end of his life, Reed did a full 360 and opted to teach Shakespeare to University of California students. He is fondly remembered.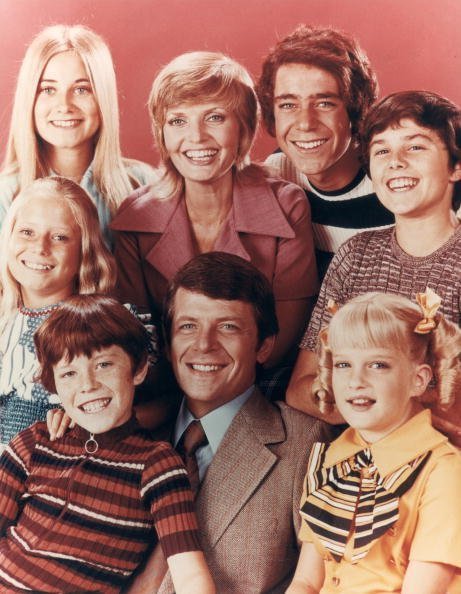 Florence Henderson with the Brady family, from the television series, 'The Brady Bunch' | Photo: Getty Images
Florence Henderson's troubled early life
Likewise, Florence Henderson remains in the hearts of millions after her death at age 82 in November 2016. She died from congestive heart failure.
Henderson was born in Dale, Indiana, and had nine siblings. Growing up, Henderson's life was plagued by poverty, abuse, and a lack of support from the one person who should have been there — her mother.
Henderson's father was an alcoholic who would get violent and sometimes destroy the house in his rage. He also groped his own daughter's legs when he forced her to give him back massages.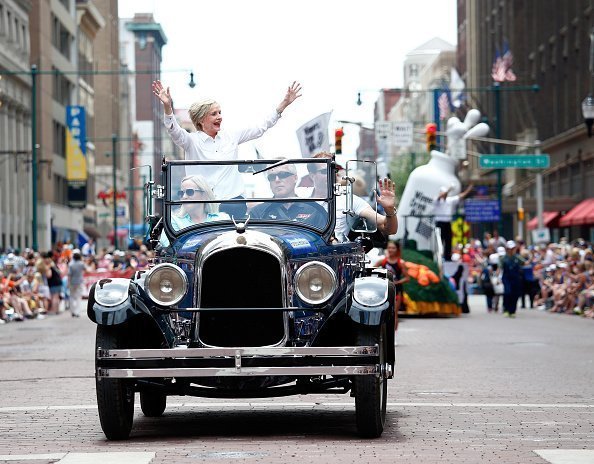 Actress and Grand Marshall Florence Henderson wave from a car during a parade ahead of the 100th running of the Indianapolis 500 at on May 28, 2016 | Source: Getty Images
An escape and leaving home
The future star's life of poverty meant a lack of electricity, running water, and a hole-filled house. When she was 12, Henderson's mother, a cold and unloving woman, abandoned her family.
As a result, Henderson overcompensated for her absent mother by being an energetic caregiver. As a young woman, she escaped her past through her love of music and entertainment.
She left home as a teenager and got her big break at 18 in Connecticut. She was the first female guest host on "The Tonight Show." Later on, she would land the role of Carol Brady on "The Brady Bunch."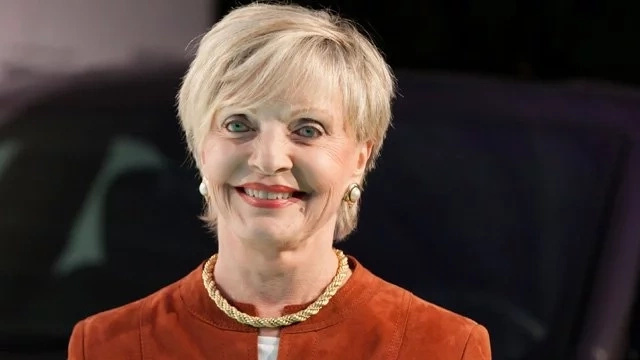 Late 'Brady Bunch' actress Florence Henderson | Photo: Getty Images
Her two husband and kids
Unlike her parents, Henderson's personal life fared well, although she still had her ups and downs. She married twice, first to Ira Bernstein from 1956 to 1985 and then to John Kappas from 1987 to 2002.
She had four children, Barbara Bernstein, Robert Bernstein, Elizabeth Bernstein, and Joseph Bernstein. Henderson and Kappas did not have any children.
However, the two shared a love of hypnotherapy. Kappas was a professional in the industry, writing five books on subconscious behaviorism over his 30-year career.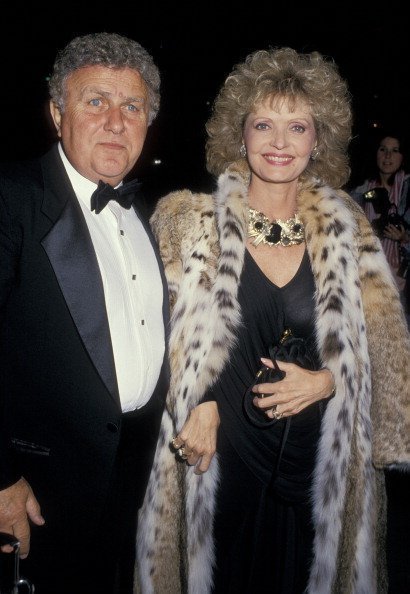 lorence Henderson and husband John Kappas at 'Variety Club International All-Star Party' on November 22, 1987 | Photo: Getty Images
Hypnotherapy as a solution
Sadly, he died just ahead of the start of an online course in 2002. He was 77 and succumbed to lung cancer due to smoking. Of course, Henderson used hypnotherapy to help alleviate her grief.
She also had tons of support from her tv family, who loved her immensely in real life. When she died, she was surrounded by close friends and family. May she continue to rest in peace.
Please fill in your e-mail so we can share with you our top stories!