Congressman John Lewis Reveals He Has Stage 4 Pancreatic Cancer
Georgia Rep. John Lewis, a civil rights icon who has served in the house House of Representatives for over 30 years, recently revealed that he is battling stage 4 pancreatic cancer. 
In a statement released on Decembre 29, 2019, Rep. Lewis revealed that he has been told by the doctors that he must undergo treatment for pancreatic cancer. 
According to him, the doctors discovered the cancer during a regular visit. In about 53 percent of cases, pancreatic cancer is diagnosed only when the cancer is on the fourth stage. The treatment for the deadly disease usually involves pain management and measures to prolong a patient's life.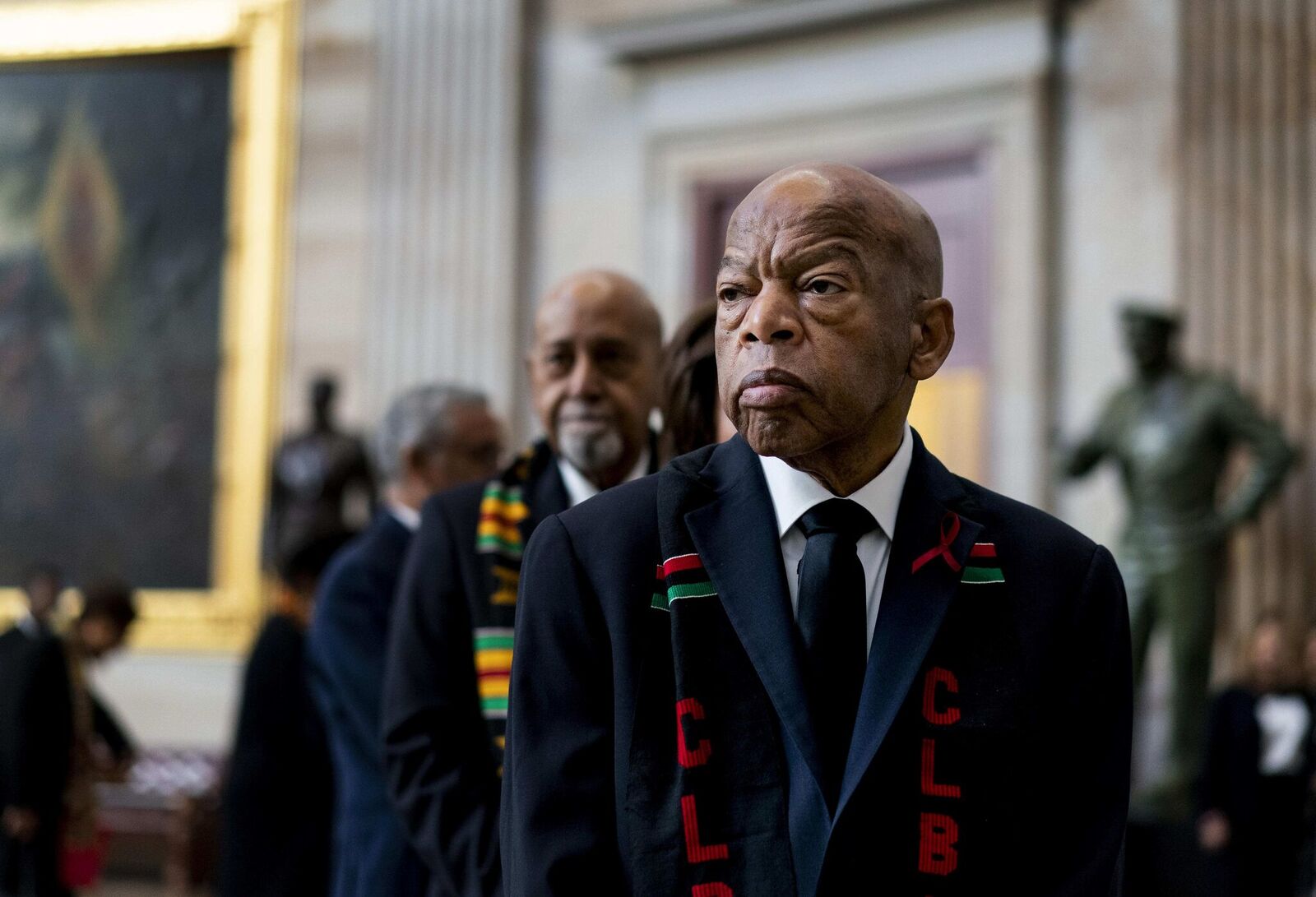 In the official statement posted on his official website, Lewis mentioned that he has a fighting chance against the deadly disease.
"While I am clear-eyed about the prognosis, doctors have told me that recent medical advances have made this type of cancer treatable in many cases, that treatment options are no longer as debilitating as they once were, and that I have a fighting chance."
Lewis plans to continue his duties as Georgia's Rep. despite the serious prognosis. Calling his current health condition a kind of fight that he has never faced before, he went on to share that it will not stop him from serving the 5th Congressional District of Georgia. 
"To my constituents: being your representative in Congress is the honor of a lifetime. I will return to Washington in coming days to continue our work and begin my treatment plan, which will occur over the next several weeks. I may miss a few votes during this period, but with God's grace I will be back on the front lines soon."
Lastly, Lewis asked his well-wishers to keep him in their prayers as he gears up to fight cancer with his all.
After the news of his diagnosis started circulating, the members of Congress along with celebrities and social activists took to social media to offer their words of support to him. 
If there's one thing I love about @RepJohnLewis, it's his incomparable will to fight. I know he's got a lot more of that left in him. Praying for you, my friend.

— Barack Obama (@BarackObama) December 30, 2019
WHY MUST THE GOOD FIGHT FOR LIIFE,WHILE THE EVIL THRIVE😠
I WILL PRAY EVERY DAY FOR
REP JOHN LEWIS🙏🏻 https://t.co/X7DVBtCbov

— Cher (@cher) December 30, 2019
God bless John Lewis. A leader, a teacher, an example for us all. #goodtrouble

— Stephen Colbert (@StephenAtHome) December 30, 2019
In an interview with "The Atlanta Journal-Constitution," Lewis said that he is ready to take on each day with hope and optimism throughout his treatment. According to him, he will be learning from his friends who have been through similar situations and follow his physicians' directions. 
Lewis remains one of the key figures in America's civil rights movements. He was an ally of Martin Luther King Jr. and the youngest speaker at the 1963 March on Washington where he represented the Student Non-Violent Coordinating Committee.