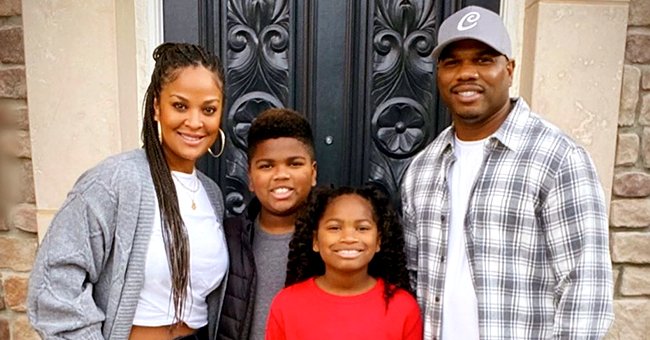 Instagram/thereallailaali
Laila Ali Shares Pic with Husband & Children, Showing How Much Son Curtis Looks like Muhammad Ali

Laila Ali's New Year family pic reveals her son's uncanny resemblance to her father, Muhammad Ali. The boxer's daughter once spoke of what she hopes her children would imbibe from their grandfather and what she wished they wouldn't.
Laila Ali ushered in the new year with a fresh family pic reminiscent of her late father, Muhammad Ali. That's because her son is the spitting image of the late boxer.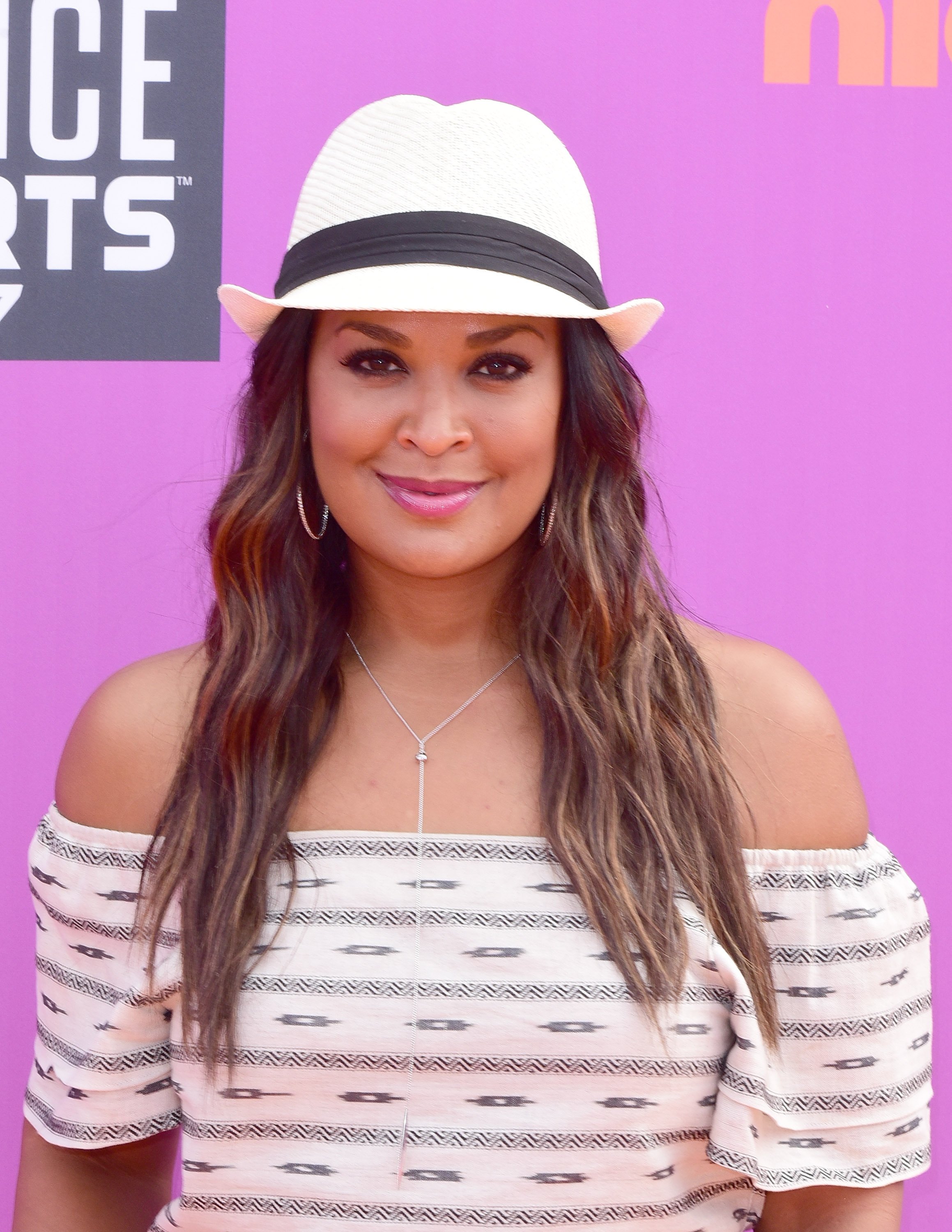 Laila Ali at the Nickelodeon Kids' Choice Sports Awards in 2017. | Photo: Getty Images
In her milestone pic, Laila and her husband, Curtis Conway posed with their two children, Curtis Muhammad Conway, Jr. and Sydney Jurldine Conway on their front doorstep. Dressed in casual wear, the family of four sent positive vibes to the former boxer's 901k Instagram followers. Laila likewise wished them "Good Health & Clarity" in 2020 as part of her caption.
Much like her father, Laila ventured into the boxing ring between 1997 to 2007 and reigned supreme.
A striking element in the photo was the younger Curtis' uncanny resemblance to his grandfather. Sharing the same head of curly hair and pronounced features, it's clear the 11-year-old has the genetic makeup of the legendary boxer.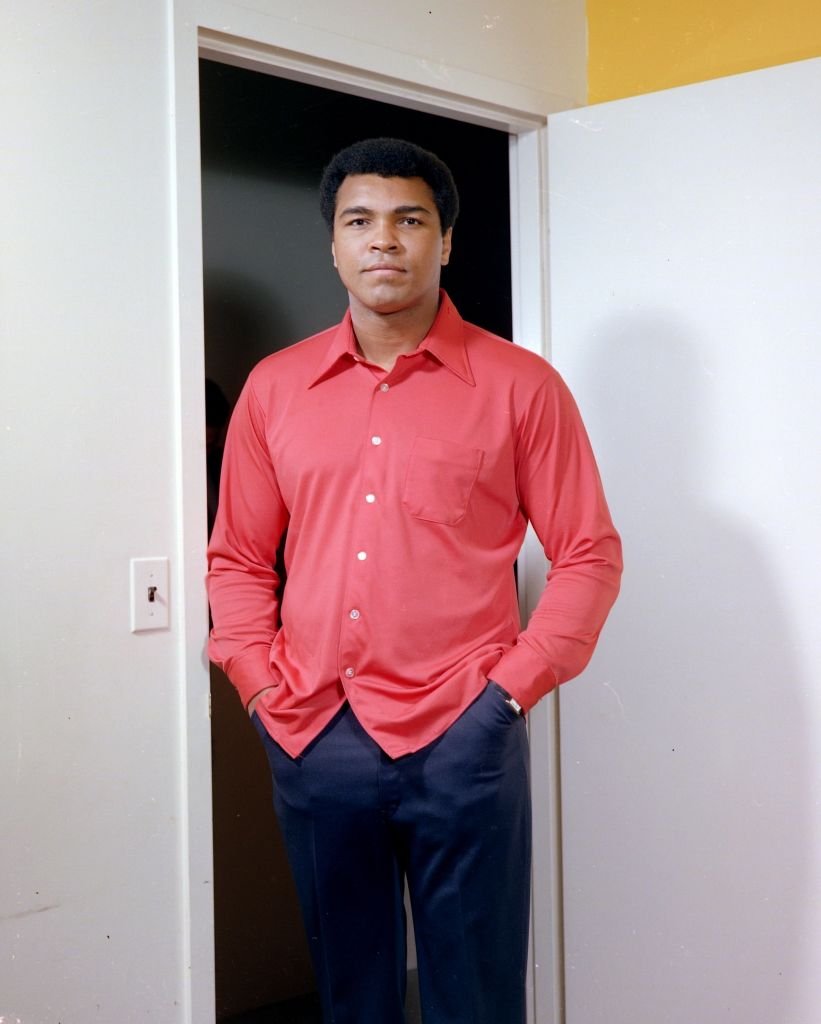 A portrait of Muhammad Ali taken in 1975. | Photo: Getty Images
As to whether he too will follow into the footsteps of the great Muhammad, that remains to be seen. If Laila had her way, she wouldn't encourage it. The eighth of nine children of the boxing champ admitted to Parents.com that she would prefer her kids not to engage in contact sports so she doesn't have to worry about them getting hurt.
Much like her father, Laila ventured into the boxing ring between 1997 to 2007 and reigned supreme. She retired undefeated leaving behind a legacy filled with titles held including the WBC, WIBA, IWBF and IBA super-middleweight titles plus the IWBF light-heavyweight.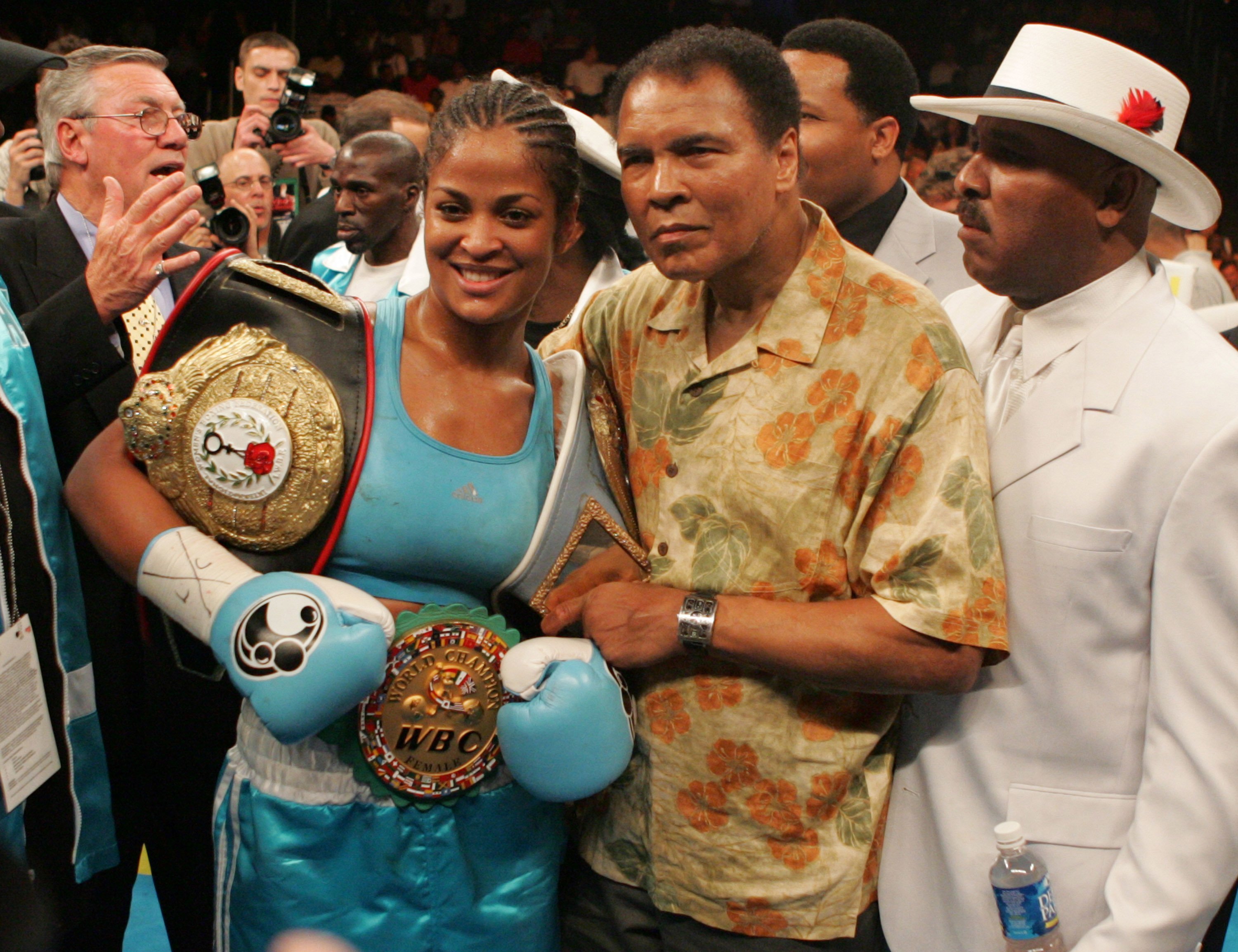 Laila Ali and her father, Muhammad Ali after her 10-round WBC/WBA Super Middleweight title win against Erin Toughill in June 2005. | Photo: Getty Images
But apart from her father's skill in the sport, Laila also inherited an even more important trait from her father - his compassion. Now a humanitarian, Laila believes that her father's generosity and passion to help others is what she wants her children to imbibe most from him.
Watching her father's ways growing up, giving even when he barely had none, she hopes her children would learn from her example too.
"They learn from what they see," she explained to NBC News BETTER. "My children see their mother really always trying to have integrity, and good character, and [to be] giving back when I can."
We can certainly learn a thing or two from Laila's parenting lessons inspired by her father.
Please fill in your e-mail so we can share with you our top stories!