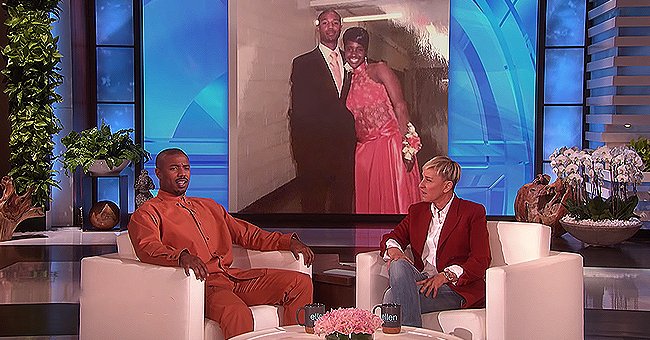 YouTube/TheEllenShow
Michael B Jordan Opens up about His Prom Date after Ellen DeGeneres Shares His High School Photo on Her Talk Show
Actor Michael B Jordan reveals a little too much about his high school prom date on the Ellen DeGeneres show.
The "Just Mercy" star made an appearance on Wednesday's episode of the Ellen DeGeneres show.
The show host, Ellen, put up a picture from the star's high school prom. Jordan identified his date in the picture as Sandrine, who he claimed was a childhood friend.
Michael B. Jordan attends the "Fahrenheit 451" New York Premiere at NYU Skirball Center on May 8, 2018 | Photo: GettyImages
The actor referred to his relationship with his prom partner as "just friends" when Ellen pried on the nature of their relationship. Jordan said,
"Well, not my girlfriend, but we were cool."
The TV star revealed that he shared a love-hate relationship with his prom date. DeGeneres didn't back down as she threw him a questioning stare until he finally admitted that he had something more than just friendship with her.
"Friends with friendly benefits," he said, laughing to DeGeneres, "You bring this out of me."
The 32-year-old actor became an uncle for the first time a month ago when his sister put to bed. Jordan was thrilled when he discussed how enthralling it's been playing the "uncle" role to his nephew.
The show's host went on to tease the actor about just recently moving out of his parents' house to his apartment.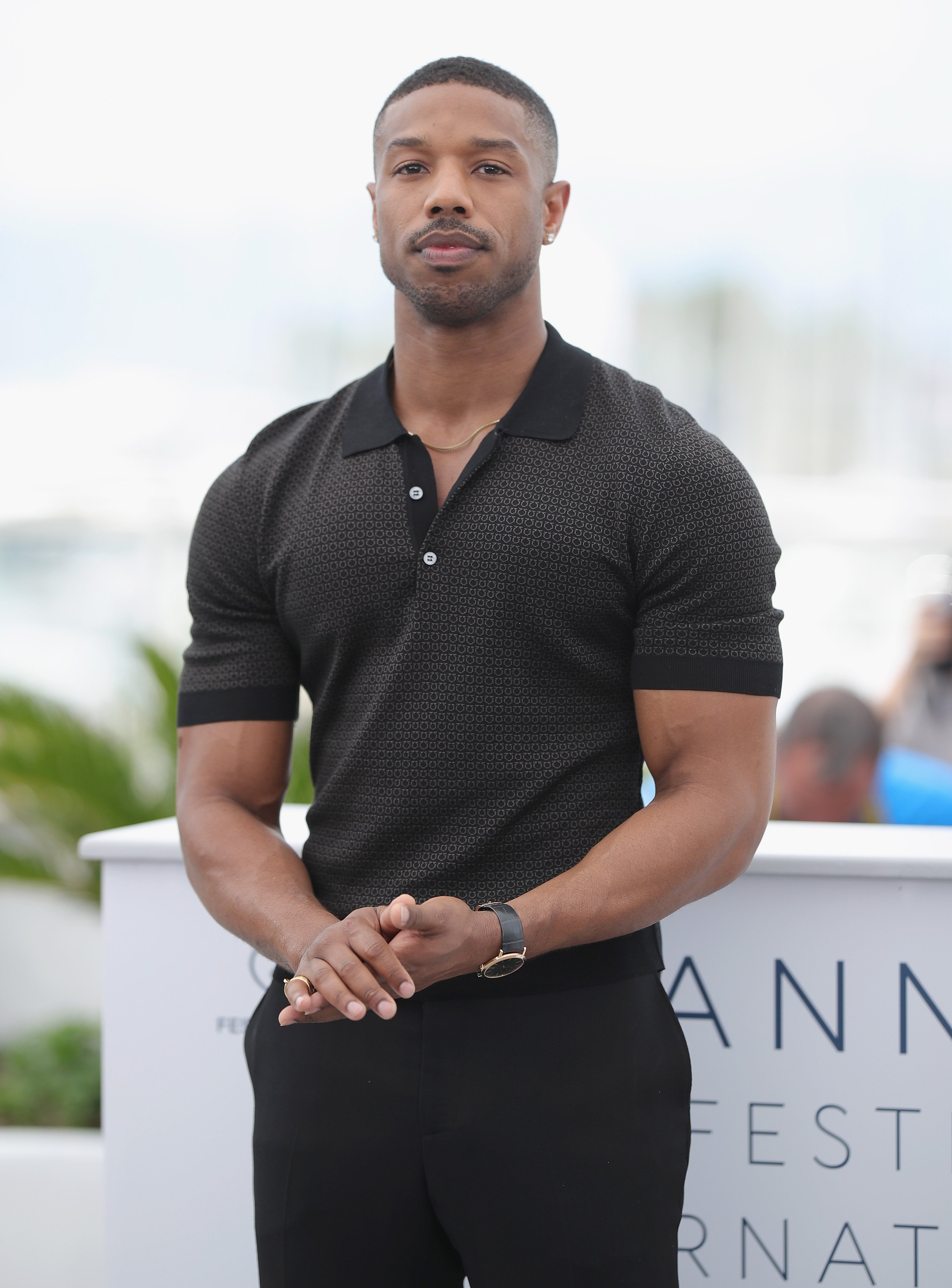 Michael B. Jordan at the 71st annual Cannes Film Festival at Palais des Festivals on May 12, 2018 | Photo: GettyImages
Jordan explained that he visits them every Sunday to have dinner when asked whether he sees them frequently. The movie star also talked about his new movie, "Just Mercy."
In it, he portrays Bryan Stevenson, a defense attorney who takes on the criminal justice system to appeal the murder conviction of McMillan Walter, an African American pulpwood maker who was wrongly sentenced to death for a murder he didn't commit.
The actor explained that the role he plays is profound to him. He shared his hopes that the film changes the narrative on issues bordering racial inequality and stigmatization.
"It took place 30 years ago, but it could have been yesterday," he said while describing the timely film about racism. Later on, the real Bryan Stevenson joined the show to share his insights on the stats that inspired the movie and put it into action.
Stevenson explained that he drew his inspiration from the excessive punishment problem that has plagued the justice system. He set out to make the "Just Mercy" film to educate people on the mishappenings in the system.
Jordan has always been a "snack." Last month, prom pictures of the actor appeared on social media. In the photos, the actor was nothing short of stunning.
Although a little less built than he presently is, the actor was still as good looking. The montage of pictures posted showed him standing beside his date.
The smiling teen was adorned in a tux with a pink necktie while his partner had on a red floor-length gown. Jordan studied drama at the public magnet Newark Arts High School, where he reportedly played basketball.
Please fill in your e-mail so we can share with you our top stories!