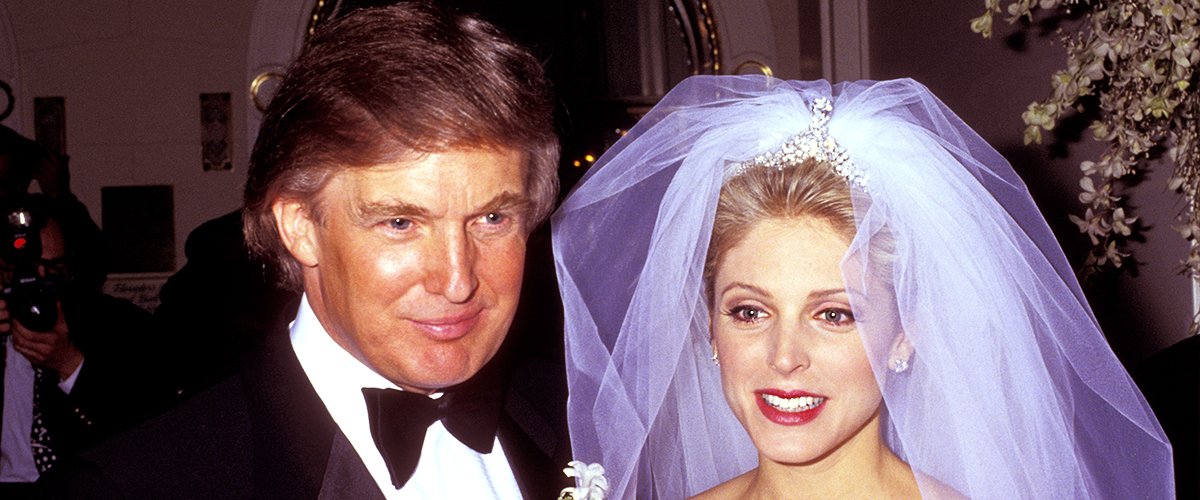 GettyImages
Marla Maples Once Revealed Why Her 6-Year Marriage with Donald Trump Failed
Donald Trump's ex-wife, Marla Maples, once opened up about the reasons why their marriage didn't work, admitting that they would get combative at times. However, Marla was careful not to speak ill of the father of her child, as she has daughter Tiffany Trump's best interests at heart.
Marla Maples, a former beauty queen, and actress is the second wife of President Donald Trump and the mother of his daughter, Tiffany Trump.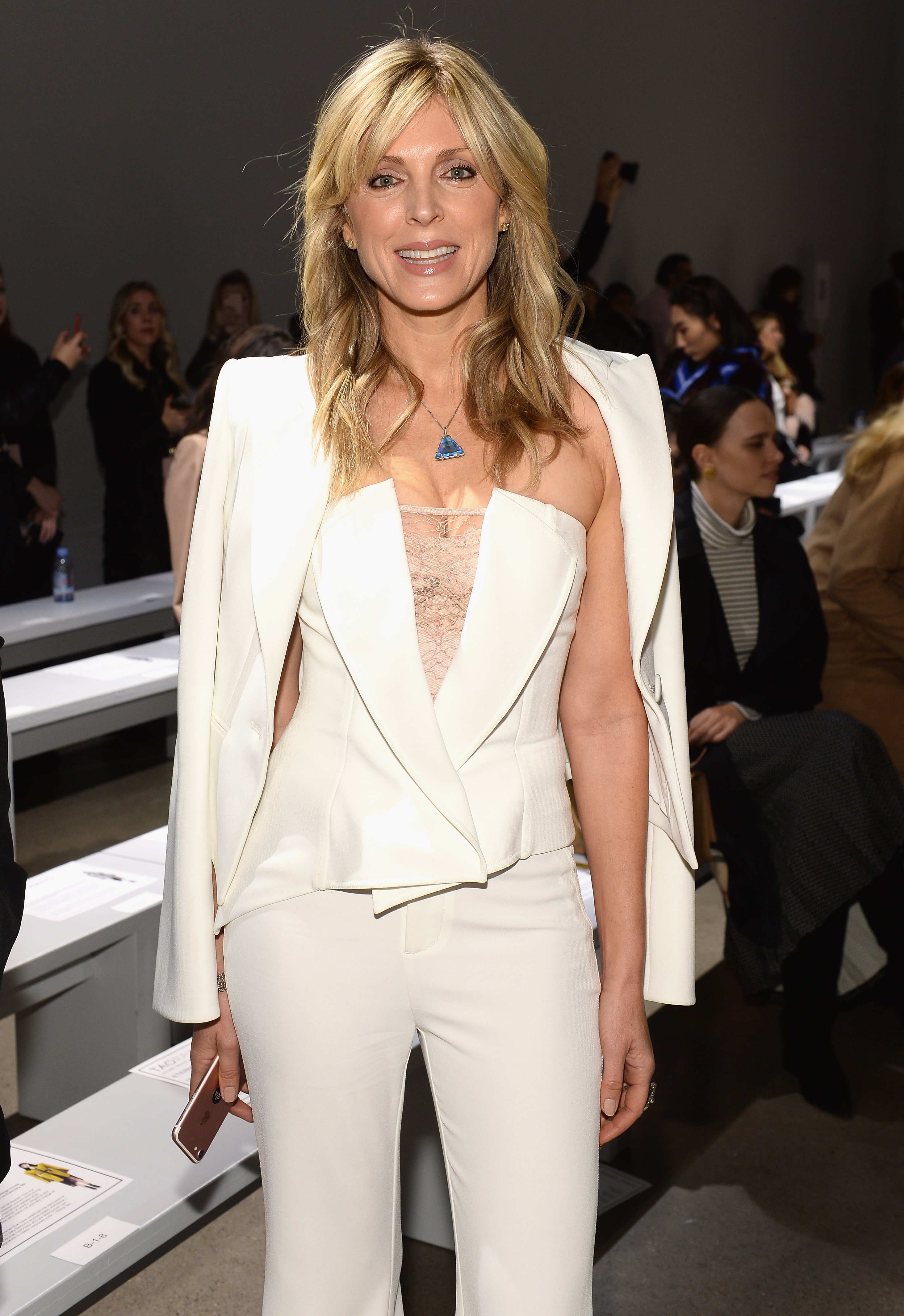 Marla Maples during New York Fashion Week: The Shows at Gallery II at Spring Studios on February 9, 2019 | Photo: GettyImages
A HIGHLY PUBLICIZED AFFAIR
Maples came into the spotlight as "the other woman" when her affair with Donald Trump hit the tabloids back in 1989, while he was still married to first wife, Ivana Trump.
Maples spent months hiding from the press at Trump's friends' houses and even went to Guatemala to work with the Peace Corps for a while to get away from the media frenzy.
"It was awful. They wouldn't leave my family alone," Maples told People years later. "I wanted to fix everything. I like to fix things for people, and suddenly here are all these stories out. I couldn't keep up."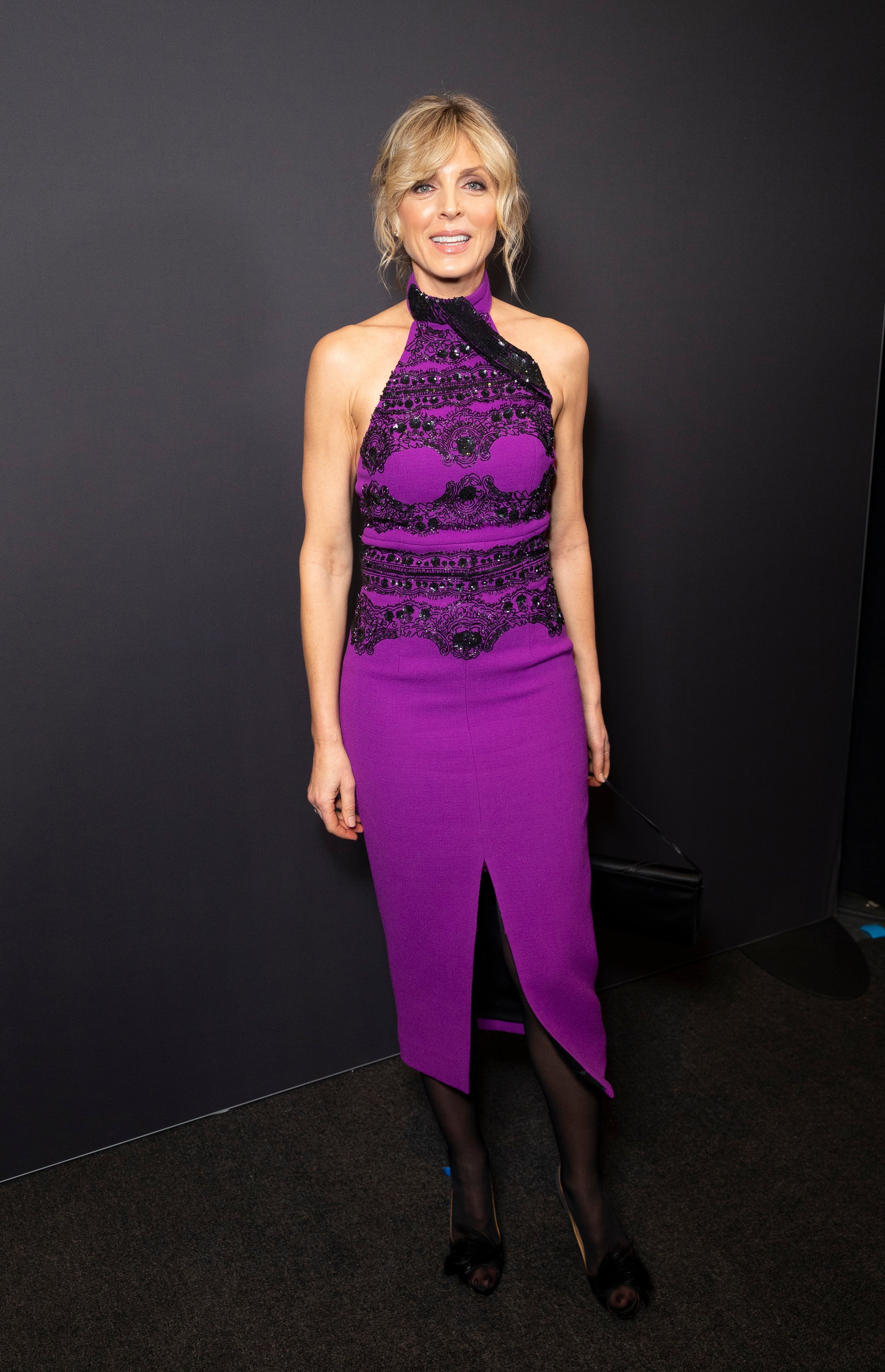 Marla Maples during New York Fashion Week, February 13, 2019 | Photo: GettyImages
Trump and Ivana eventually divorced in 1991, a year after the infamous Aspen encounter between wife and mistress.
FACE TO FACE
Trump was spending the holidays with Ivana and their three children in the city, but he also brought Marla along, hoping Ivana wouldn't notice. But she did.
Ivana allegedly faced Marla at a local restaurant, asking her to stay away from her husband because they had "a happy marriage," as Marla recalled in a Vanity Fair interview in 1990.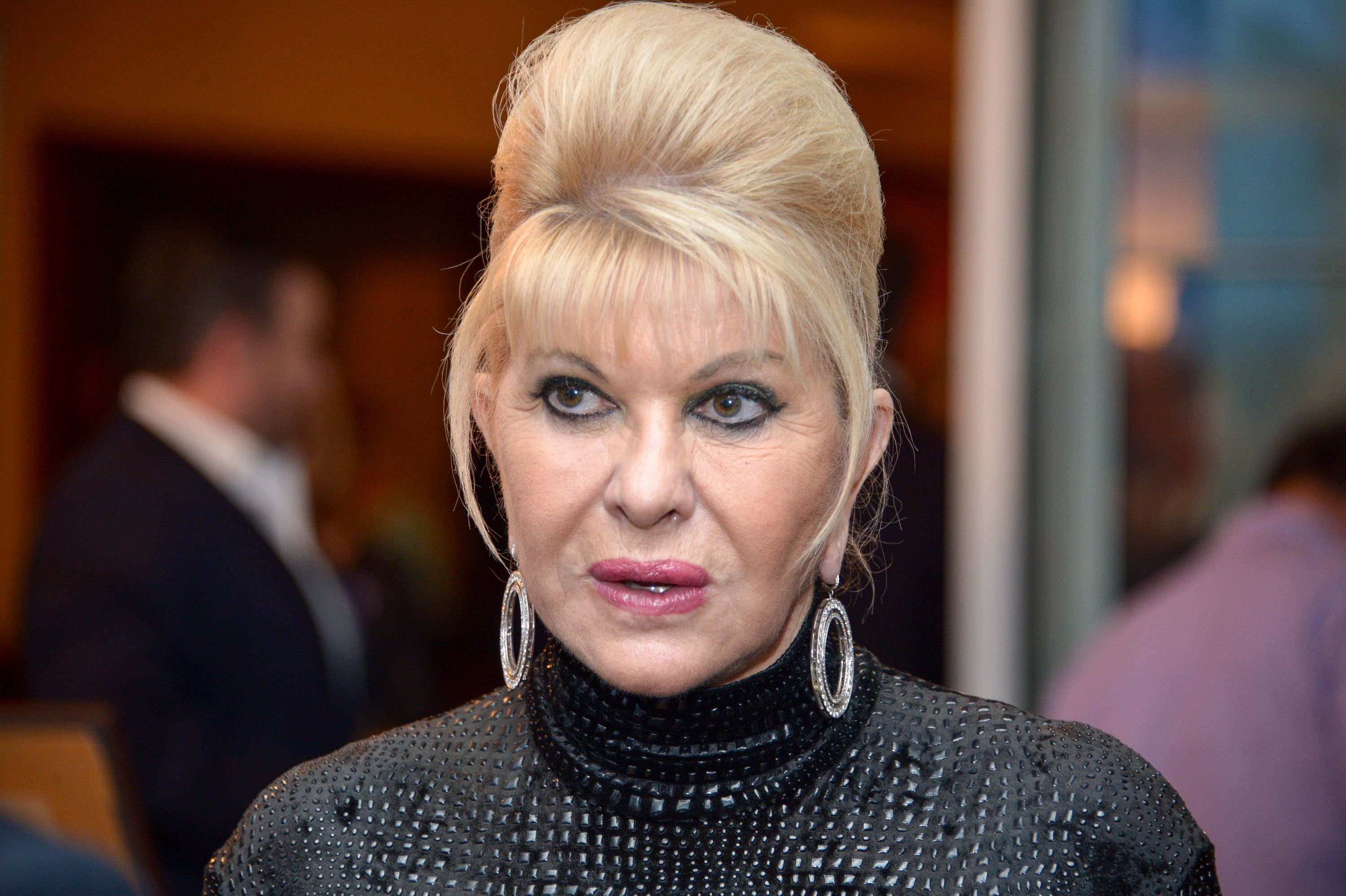 Ivana Trump at the 9th Annual Eric Trump Foundation Golf Invitational Auction & Dinner on September 21, 2015 | Photo: GettyImages
"I feel for her," Marla said of Ivana at the time. And continued:
"I think she must have known in her heart; it wasn't about me. There would never have been any discussion of my and Donald's friendship if things had been good. I was his friend for so long, and I constantly said to him, 'Stay and make it work. Don't give up the marriage—you've got your kids.'"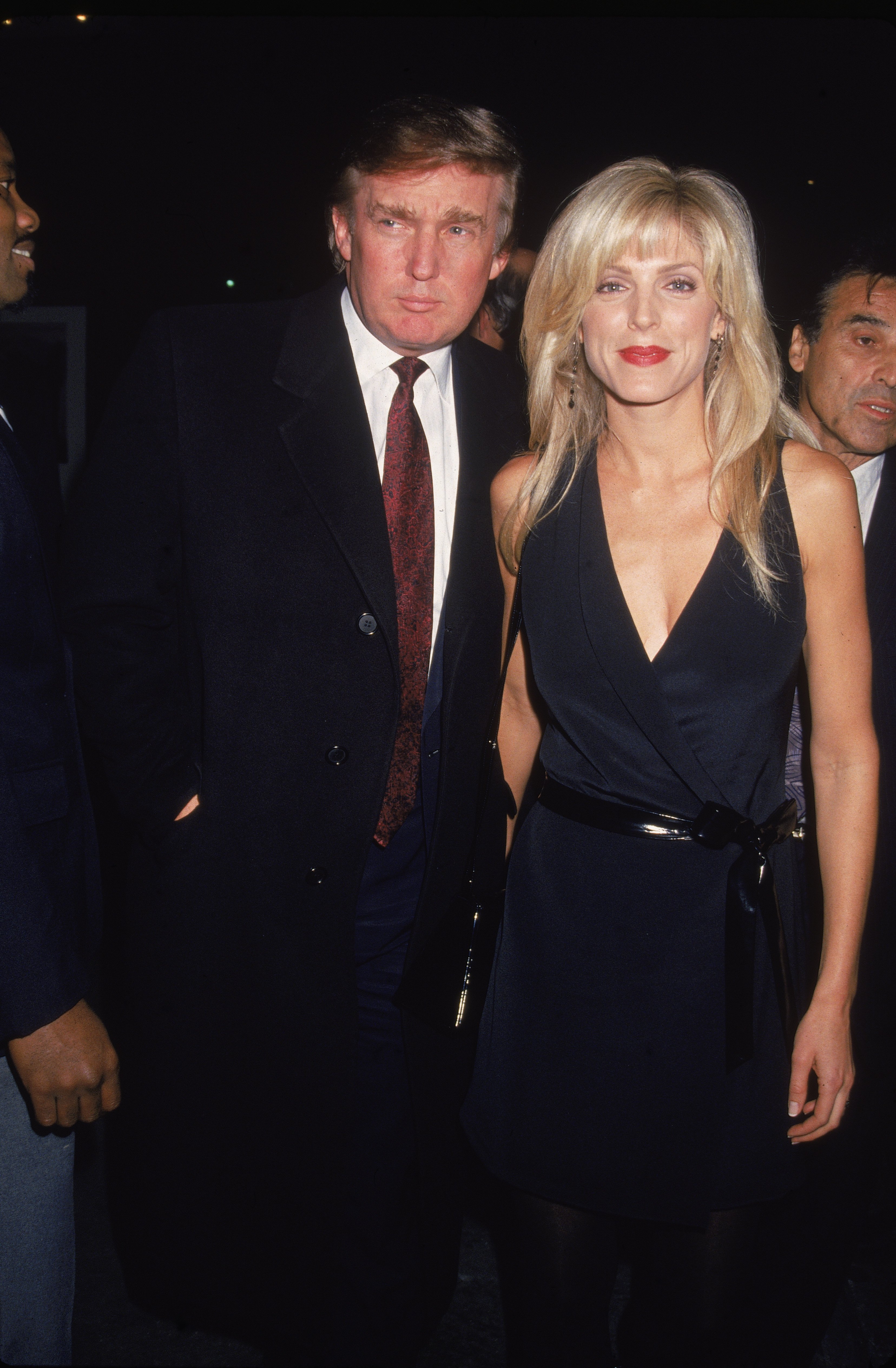 Donald Trump and Marla Maples at the premiere of the film, 'Nell,' New York City, May 1994 | Photo: GettyImages
PRENUP AND MARRIAGE
Despite Marla's alleged intentions, she ended up marrying Trump in 1993, two months after she gave birth to their only child: Tiffany Trump.
However, the marriage came at a time in Trump's life where his empire was falling apart after three of his casinos had gone bankrupt, according to Vanity Fair.
So, with Marla and his parents pressuring him to get married—because having a child out of wedlock was frowned upon for the family—he agreed to marry with one condition: a very tight prenup agreement.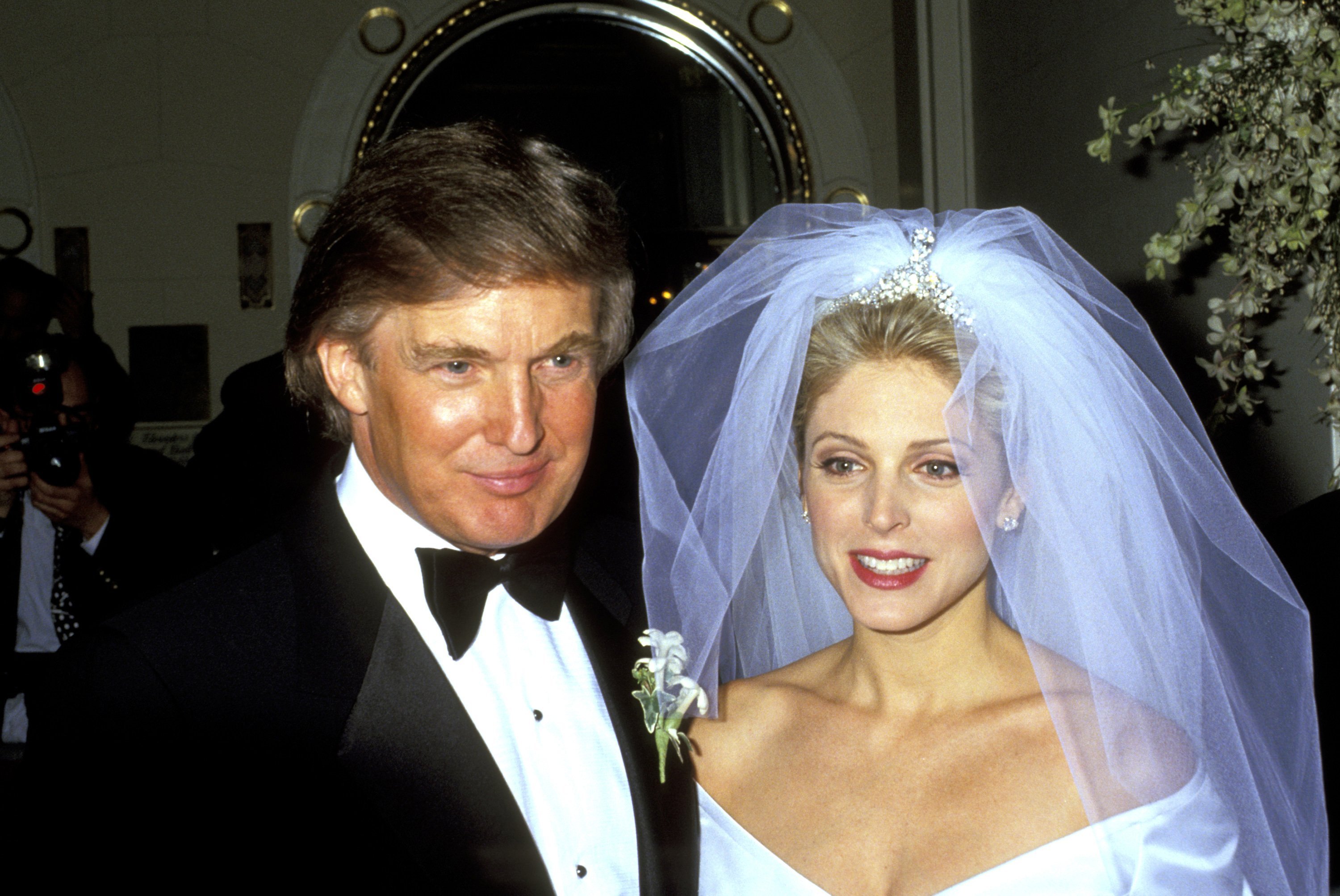 Donald Trump and Marla Maples during their Wedding, December 20, 1993 | Photo: GettyImages
In the document, which Marla stalled to sign for months, it was stated that she would get only $1 million if they divorced within five years, plus another million to buy a house.
He would also stop making child support payments once Tiffany turned 21, got a job, enlisted on the army, or the Peace Corps.
They separated in 1997 and divorced in 1999. As part of the terms of their prenups, Marla is bind to a confidentiality agreement that establishes she can't share any account or depiction of their marriage.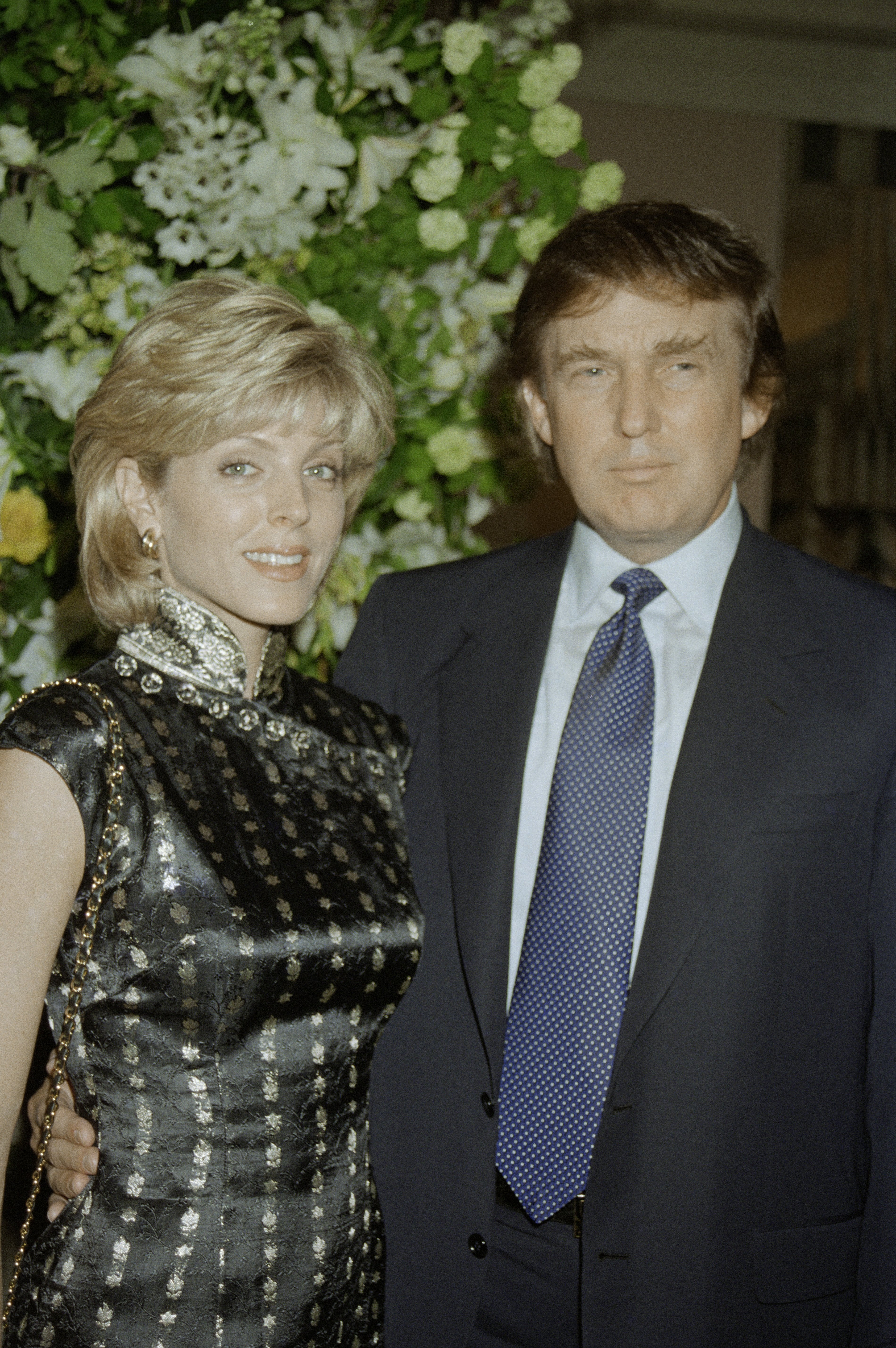 Donald Trump and Marla Maples, at Claridge's hotel in London, June 4, 1996 | Photo: GettyImages
WHY IT DIDN'T WORK
However, after spending years away from the spotlight and raising her daughter all alone in California, Marla resurfaced in 2016 while her ex-husband was in the middle of his election campaign.
At the time, she visited Access Hollywood Live and talked a bit about her ex, probably aware of what she can and can't say of their relationship almost two decades later.
Among other things, Marla revealed that things didn't work out between her and Trump because they were so different that sometimes things could get a little bit combative.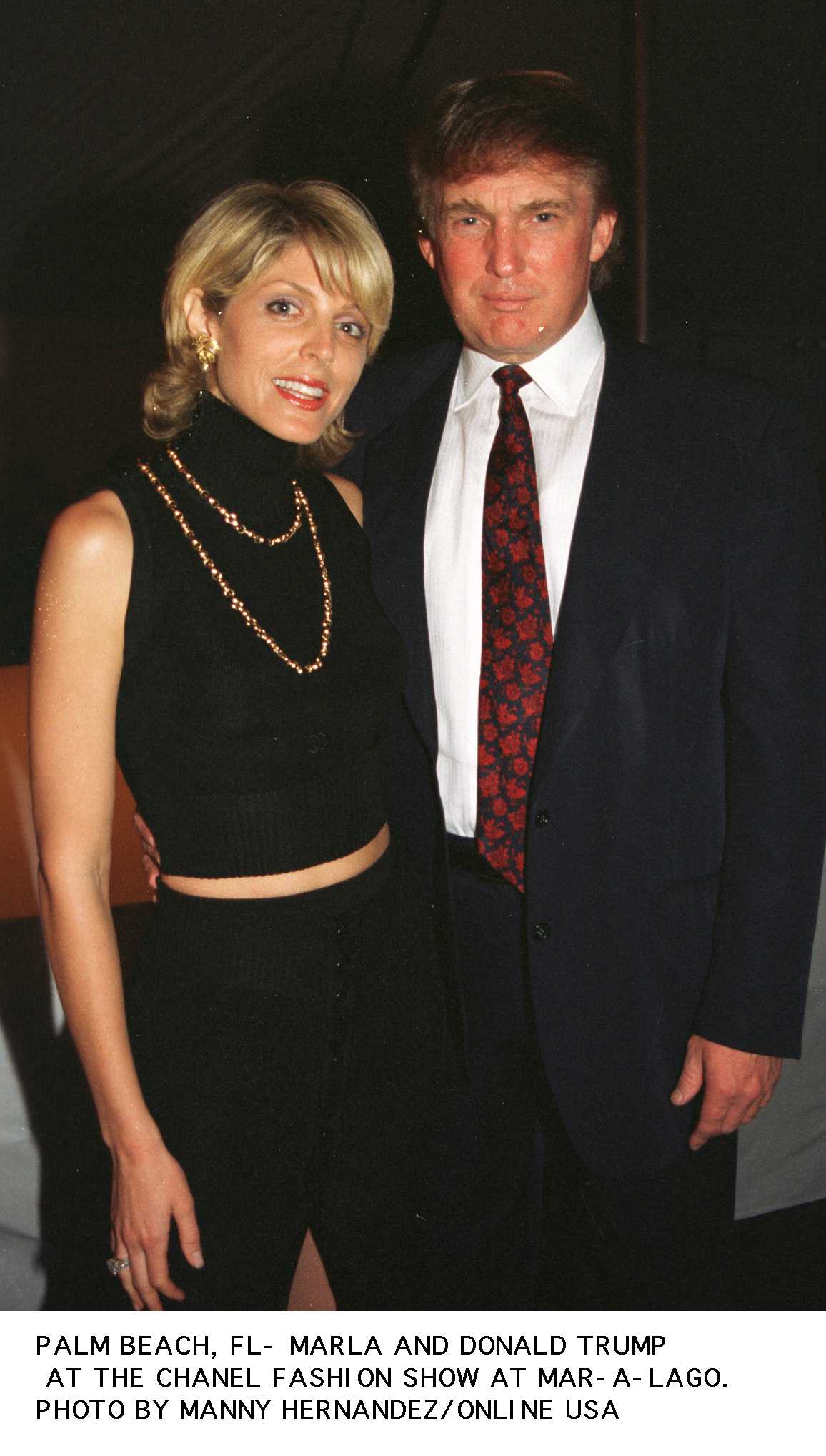 Marla Maples and Donald at a Chanel fashion show at Mar-A-Lago, February 26, 1996 | Photo: GettyImages
She stated that she came into the relationship with a Southern kind of view on life and a strong sense of spiritual growth, while Trump, on the other hand, could make money and was more focused on other things.
She added:
"I think you always hope in marriage to bring out the best in each other, but after many years we realized we weren't. And then you have to move on."
Maples also revealed that while she was attracted to Trump's "bravado," she also believed she would help him change and "make him a little softer."
"I saw a vulnerable man, and I like vulnerability on people," she added. Stating that Trump has the ability to make his dreams move forward no matter what they are, "that's attractive," she said.
ON THEIR DAUGHTER TIFFANY
When the interviewers brought up the fact that people think Trump was paying her not to speak ill on him, Marla made sure to say she would never have something negative to say about the father of her child.
But, she mentioned they do not agree on many things. If that were the case, they would still be married.
As for Tiffany, now 26, Marla told People a few years ago that she always encouraged her to build a relationship with her father, her half-siblings, and the other two Trump's wives, Ivana and Melania.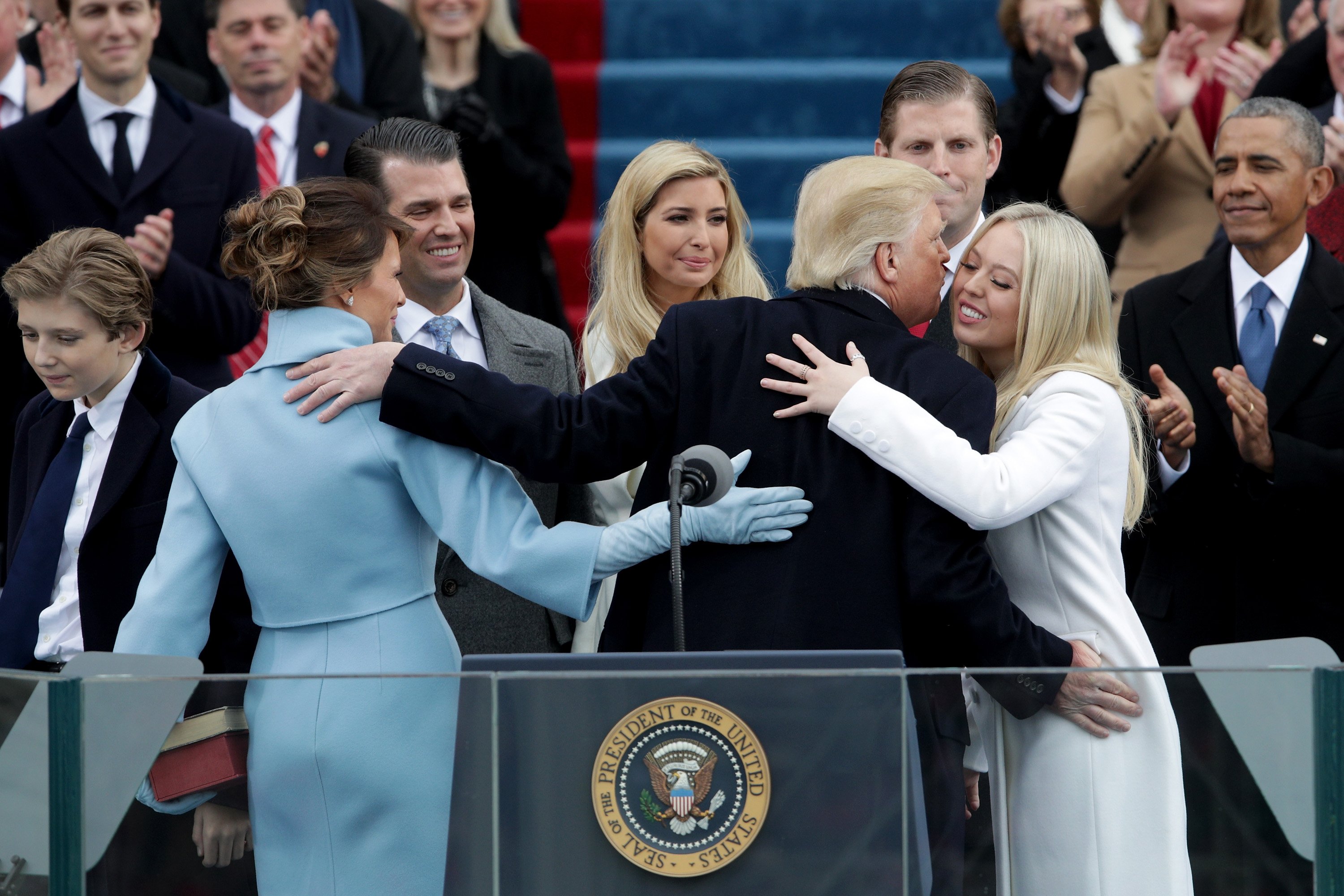 President Donald Trump kisses his daughter Tiffany Trump after his inauguration on the West Front of the U.S. Capitol on January 20, 2017 | Photo: GettyImages
"I just said it's important for her to form her own relationship with him, without my input," she stated. "I wanted to create some consistency where she could see him." S
As of Today, Marla Maples remains single, although she had a short-lived romance with "The Bachelor" star Andy Baldwin back in 2008.
She's now living in New York and has continued her acting career, also focusing on helping others by sharing her views of wellness, fitness and healthy food on her social media accounts.
Please fill in your e-mail so we can share with you our top stories!