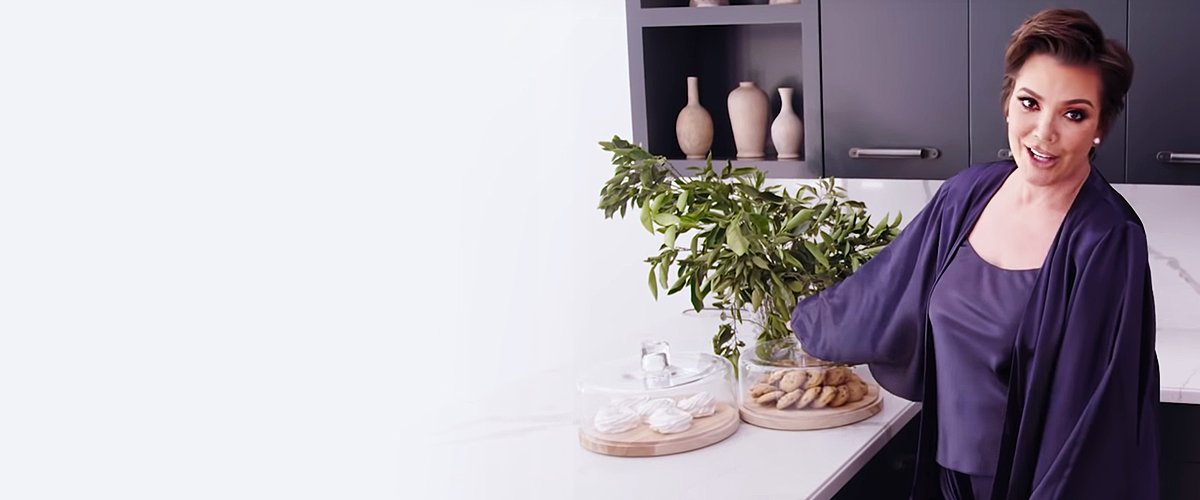 youtube.com/Architectural Digest
Inside Kris Jenner's Fabulous Never-Before-Seen Hidden Hills Home
Kris Jenner redefined what is classy and chic with the interior of her Hidden Hills home, and the fabulous house is everything she wanted it to be and more.
Glamorous, chic, elegant, fabulous, and downright expensive is the best way to describe the Hidden Hills, Calabasas mansion that Kris Jenner calls home. It sits on a 9,400 square foot (1.2 acres) property.
Kris Jenner's house boasts of six bedrooms and eight baths, a swimming pool, a spa, a movie room, and a game room. The self-proclaimed "Momager" bought it in 2017 for $9.9 million and adores it.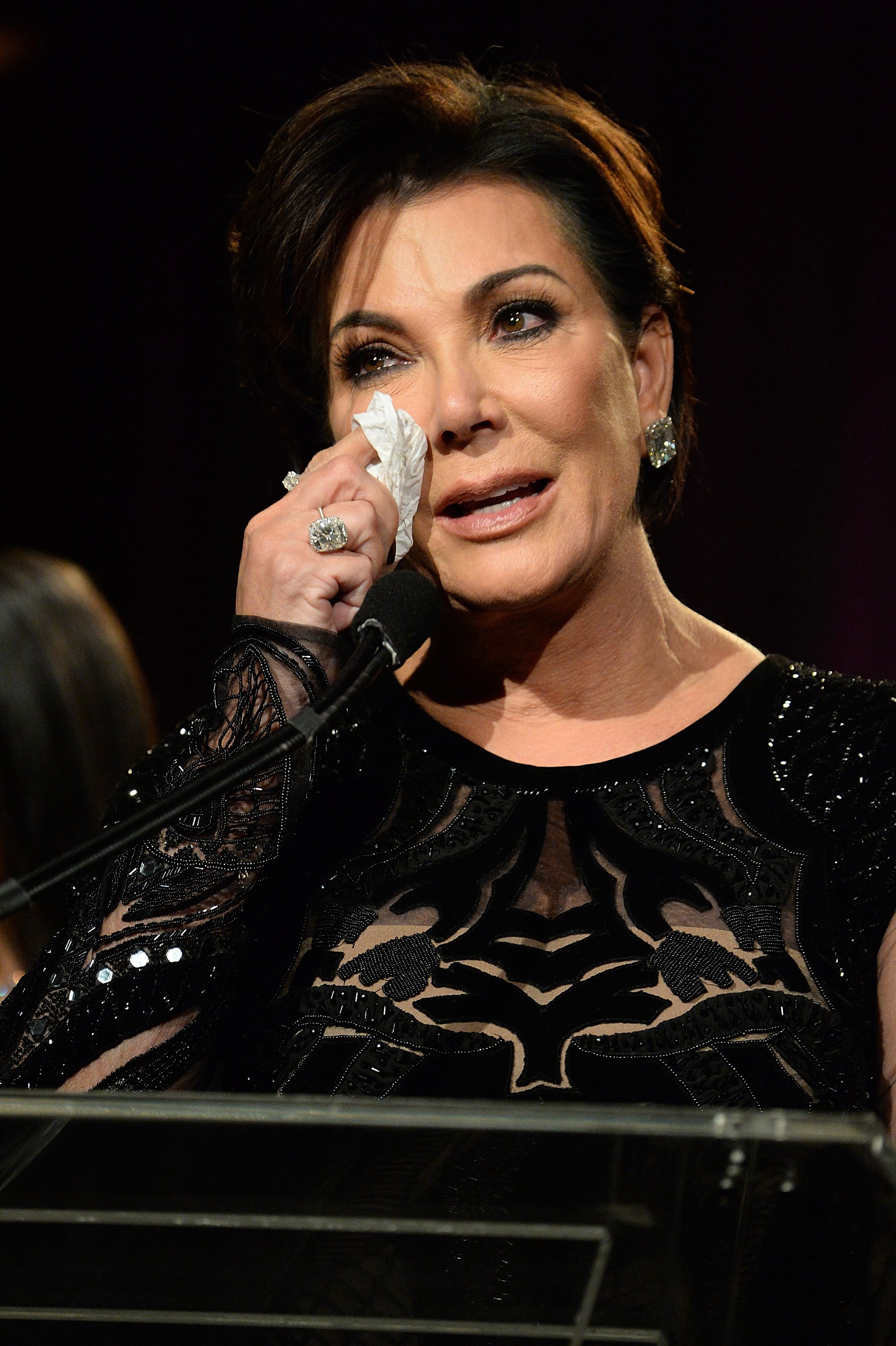 Kris Jenner wiping off tears as she speaks onstage during the 2016 Angel Ball. | Photo: Getty Images
A PLACE AWAY FROM THE NOISE
In 2019, the KUWTK star opened up her home for Architectural Digest, and for the first time, the public got to see the interior of the house. Kris welcomed the filming crew dressed in a silk outfit and black sandals.
The first part of the house guests step into is the living room with white walls and contemporary art design. It boasts of vast floor space and in the reality star's words,
"I love this house because it has an open floor plan. It makes me feel really zen and relaxed."
The colors of the living room also make the mom-of-six feel at ease, and at the end of a hectic day, she loves to sit in it and rest. The ground floor also has a great room with a beautiful view of the outdoors.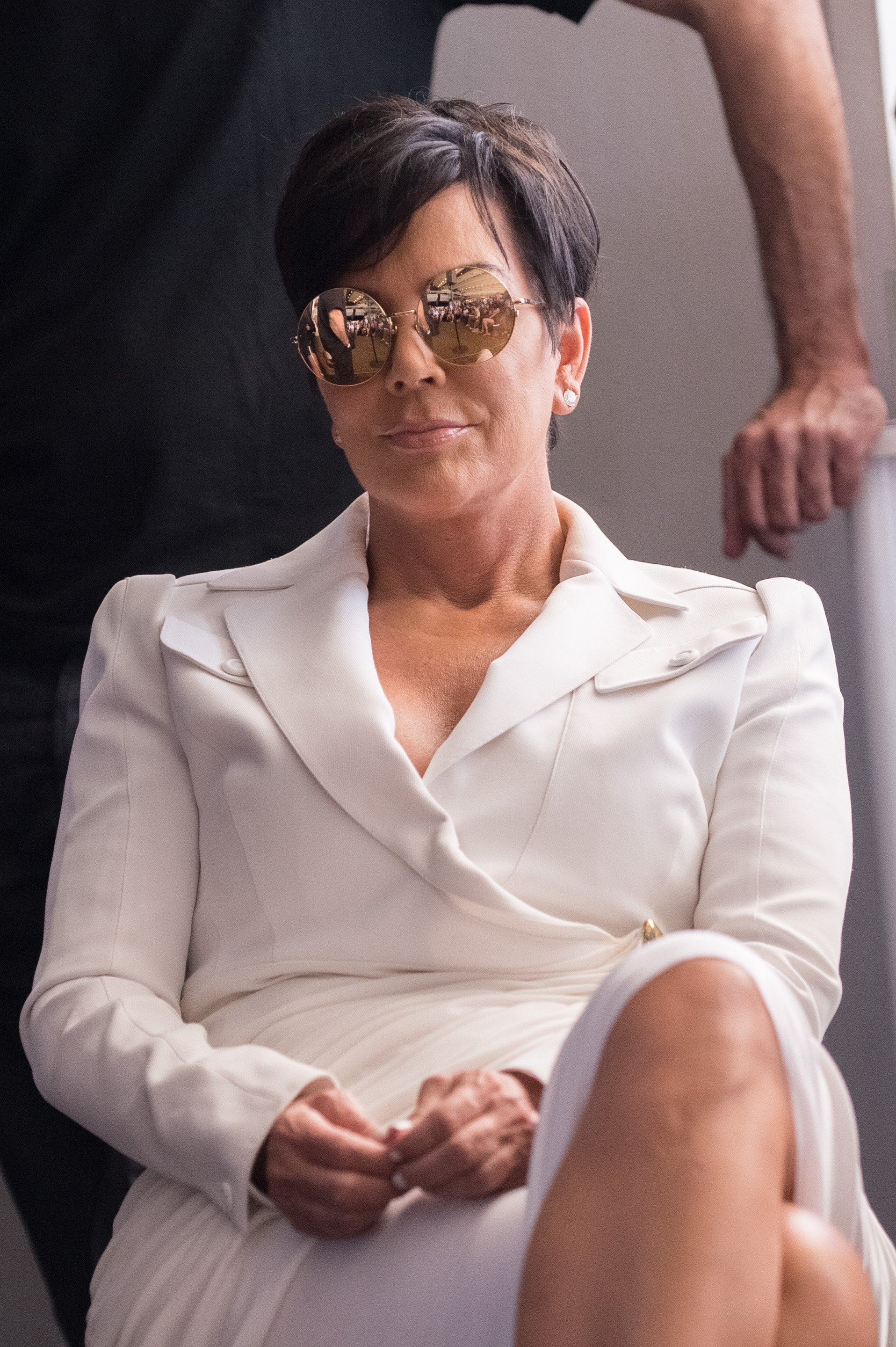 Kris Jenner at a talk during the Cannes Lions International Festival in June 2015. | Photo: Getty Images
A SANCTUARY TO RETREAT TO
From the great room, the kitchen is seen quickly, and Kris loves that part of the house. The cooking area has state-of-the-art décor and appliances, and it leads into the dining room.
The eating area can sit a small dinner group, and art pieces from the 20th century adorn the walls. A credenza box that the KUWTK star bought from Ellen DeGeneres is also part of the decorative pieces as well as a 1955-designed bar, which lights up when opened.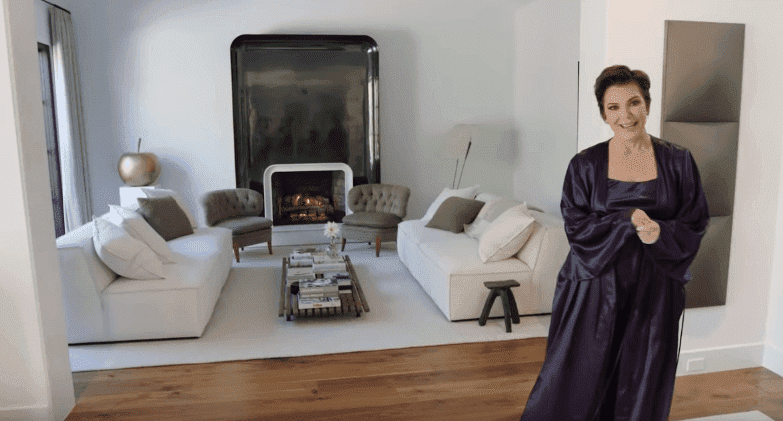 Inside Kris Jenner's Hidden Hills Home | Photo: YouTube/Architectural Digest
The house also boasts of a sprawling staircase, and a grand piano — a gift from Kanye West and Kim Kardashian — sit underneath it. Kris has a spacious walk-in closet with a Corbu chair sitting in the middle of countless designer products.
The mansion got designed by the talented Waldo Fernandez, together with Kathleen Clements and her son, Tommy. All Kris wanted for her home was a serene and calm environment, a place that felt like a sanctuary, and that's what she got.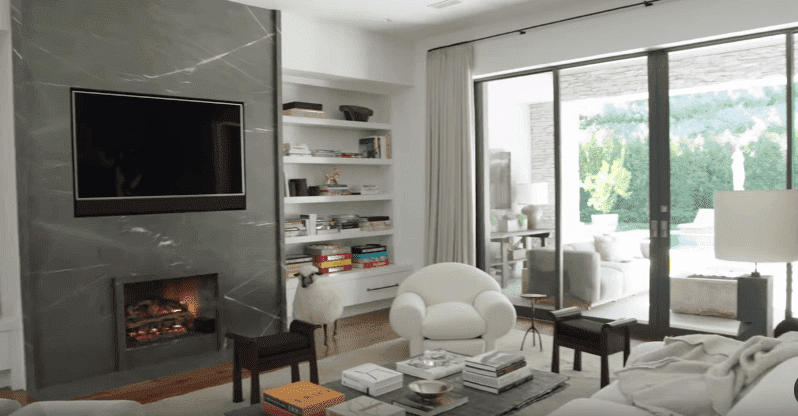 Inside Kris Jenner's Hidden Hills Home | Photo: YouTube/Architectural Digest
THERE ARE MORE POSH HOUSES
The Hidden Hills mansion is not the only home owned by the TV star. Over the years, Kris Jenner has invested in real estate all over the posh areas of California.
The reality star has another home in Hidden Hills, which she bought in 2011 for $4 million. The house sits on 8,860 square foot property, and it consists of six bedrooms, seven and a half bathrooms.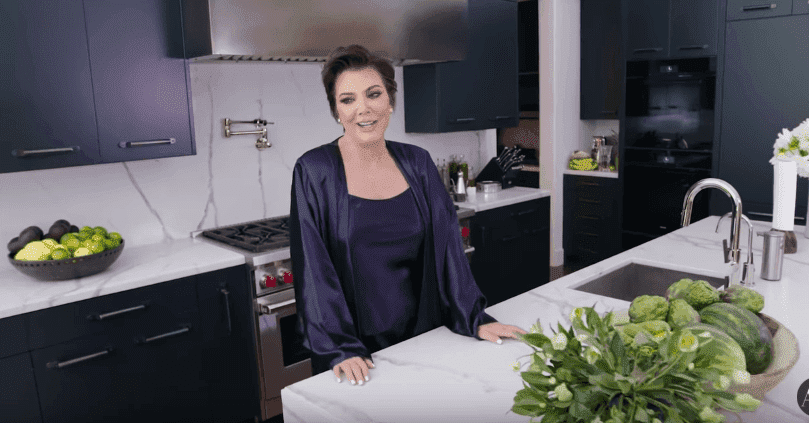 Inside Kris Jenner's Hidden Hills Home | Photo: YouTube/Architectural Digest
The second house was previously used during the filming of the Kardashian-Jenner family reality show until they started using stand-ins for exterior shots because of privacy. The stand-in house's location is at Studio City, California, and the décor is also impressive.
Kris also boasts of a vacation home in Palm Springs, which she bought for $12 million in the affluent Gated Golf Community. The house sits on an 11,000 square foot property, with six bedrooms, eight and a half bathrooms, a wide entertainment area, and a 10-feet long infinity pool.
AN AFFLUENT FAMILY WITH MILLION-DOLLAR MANSIONS
The momager also has condos, which are more of an investment than homes, and her children also have stunning and pricey mansions. Kim and Kanye have a ranch in Wyoming, a home in Hidden Hills, and Kylie Jenner owns a $6.7 million home in the same neighborhood.
All members of the Kardashian-Jenner family are affluent, and it's all thanks to their mother's brilliant management of their careers. Kris went from being a housewife to revolutionizing reality TV and carting away millions while at it.
According to Wealthygorilla.com, Kris Jenner's net worth in 2019 is $90 million. She shares her wealth, life, and home with her boyfriend, Corey Gamble.
Kris Jenner and Corey Gamble began dating in 2014, and have been together since then. Kris Jenner's boyfriend is her ride or die, and having him with her makes life a bit more worthwhile.
Please fill in your e-mail so we can share with you our top stories!