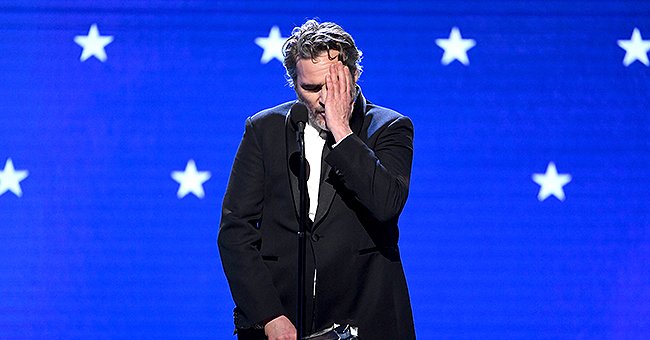 Getty Images.
Joaquin Phoenix Gave Special Shoutout to His Mom after Bagging 2020 Critics' Choice Award for Best Actor
Joaquin Phoenix's performance as the homicidal clown in "Joker" has the actor on a winning streak after winning the Critics' Choice Award for Best Actor on Sunday night.
Earlier this month, Joaquin walked away with a Golden Globe Award for Best Actor, and he followed it up with another win at Sunday night's Critics' Choice Award ceremony.
THE INSPIRATION BEHIND HIS PERFORMANCE
His riveting performance as Arthur Fleck in "Joker" didn't come easy, and Joaquin made sure to thank his "greatest inspiration" during his acceptance speech, as he said:
"I need to thank my mom. Mom, you've always been my greatest inspiration, even when self-pity led me astray. You've never given up on me and I deeply appreciate your support."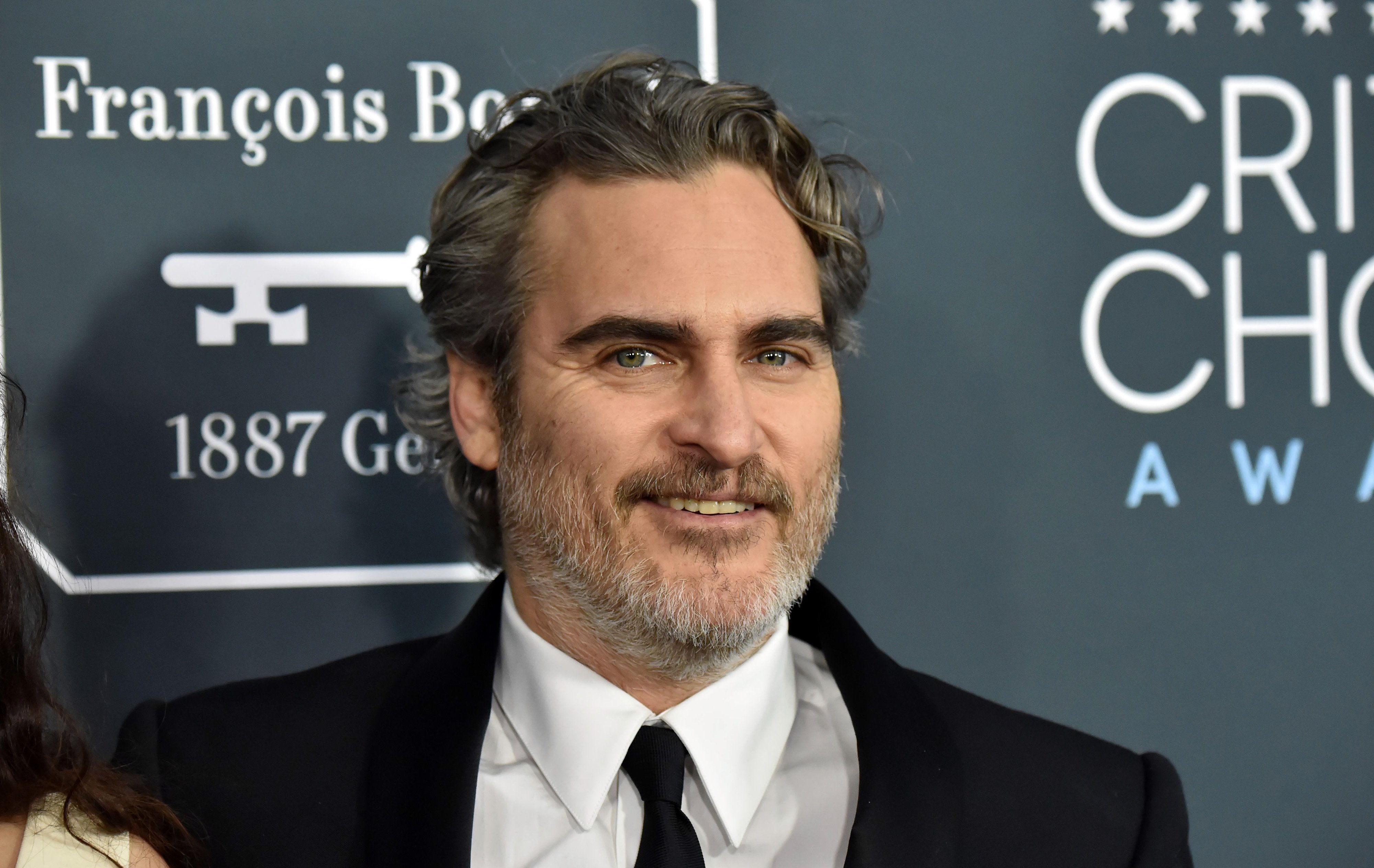 Joaquin Phoenix attends the 25th Annual Critics' Choice Awards at Barker Hangar on January 12, 2020, in Santa Monica, California. | Source: Getty Images.
The 45-year old actor also thanked Scott Silver, the film's screenwriter, by noting how he used a superhero to address issues of gun violence, trauma, and mental health.
HOW JOAQUIN APPROACHED HIS ROLE
Joaquin's mentally ill character, Arthur Fleck, turned to crime and violence after failed attempts to become a comedian, and the actor shared that getting into character "was a long process."
Instead of a linear approach to his role, Joaquin focused on the medication someone like Arthur would be on. He familiarized himself with the effects, and the side effects it would have, as he elaborated:
"I think the way I worked on this was quite erratic. I didn't attack it linearly. I dug into understanding medication and the side effects of what he was taking so that was the beginning. I read several books about political assassins that share a similar personality type."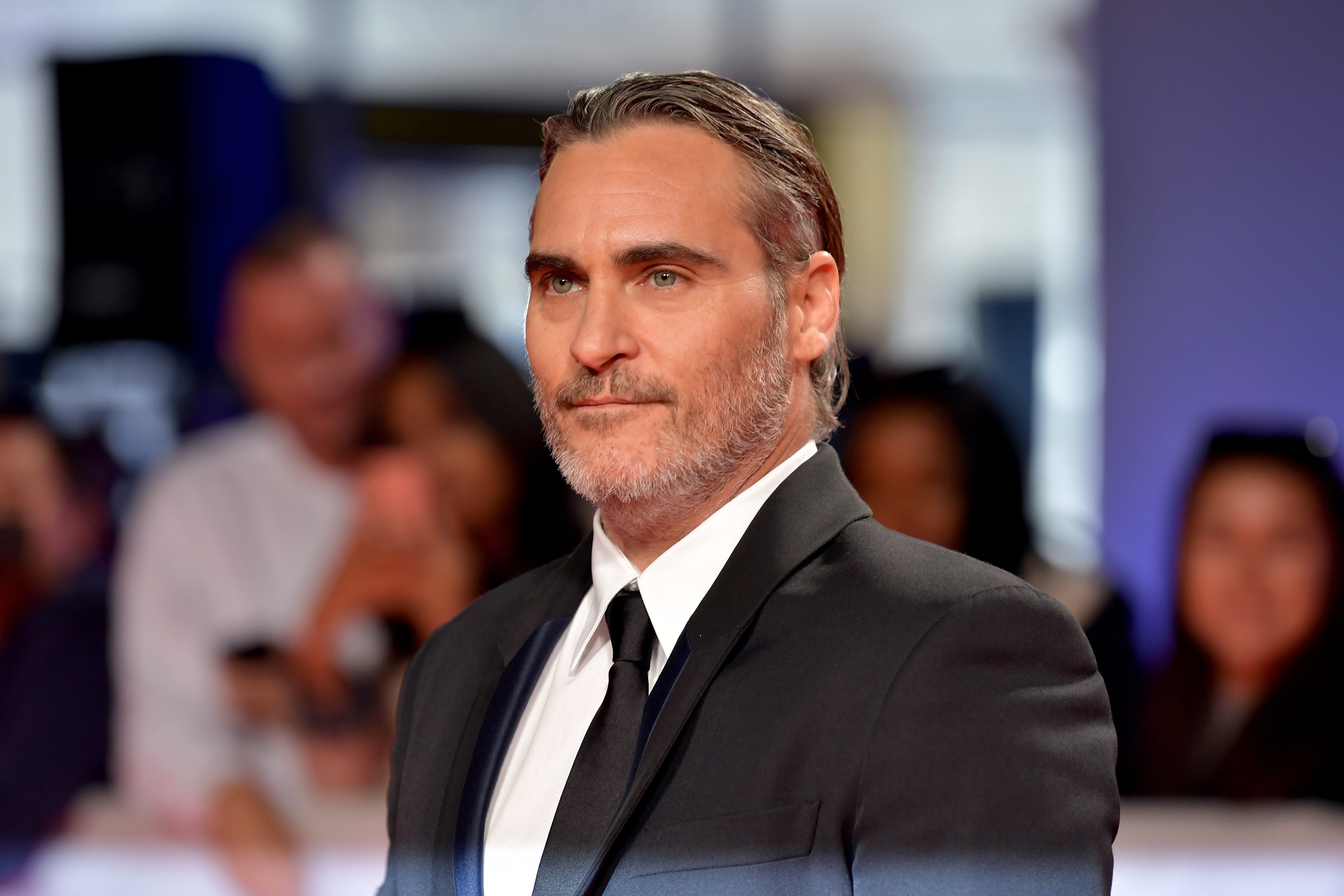 Joaquin Phoenix attends the "Joker" premiere during the 2019 Toronto International Film Festival at Roy Thomson Hall on September 09, 2019, in Toronto, Canada. | Source: Getty Images.
A RECORD-BREAKING FILM
"Joker" reportedly became the first R-rated film to blast past $1 billion at the box office worldwide. Directed by Todd Phillips, the film received critical acclaim when it debuted at the Venice Film Festival in August, and again at the Toronto International Film Festival in September last year.
During a recent interview with "60 Minutes," Joaquin shared that his late brother, River Phoenix changed his perspective on acting and added that he felt a connection to River in just about every film he made.
IT RUNS IN THE FAMILY
River became a household name due to his acting in "Stand by Me" during the 1980s and 1990s. Joaquin continued a part of his brother's legacy by becoming one of the most recognizable actors in showbiz known for portraying complicated, dark characters.
Joaquin Phoenix had his breakthrough role with "Gladiator" in the 2000s, and since also became known as an eccentric actor who doesn't hesitate to push boundaries for the sake of his work.
The 45-year-old also has a no picture rule when it comes to his fans. While it may seem like another eccentricity, Joaquin shared that he would rather have a real moment of connection and conversation with a stranger, than being a famous face collected.
Please fill in your e-mail so we can share with you our top stories!