Lisa Edelstein from 'House' Shares Photo with Her Mom, Showing How Much They Look Alike
"House" star Lisa Edelstein shared a photo, almost eight years after the TV series ended, and she hasn't aged a day. Even more surprising, she looks so much like her mother, Bonnie Edelstein.
The 53-year-old actress recently treated her Instagram fans with a memorable snap where she posed beside her lovely mother at the glamourous BAFTA grounds. 
The two beautiful ladies embraced each other facing the camera, and it is plenty evident that Lisa got her stunning looks and high cheekbones from her mother's side of the family. 
THE BEAUTIFUL MOTHER-DAUGHTER DUO
For the occasion, Lisa donned a simple white dress with floral-looking dotted patterns and am appealing low cut neckline. All the while keeping jewelry to a minimum with just a small glistening pendant on her neck.
Confidently smiling beside her, the "Girlfriends' Guide to Divorce" star's mother was clad in an uncomplicated black gown with a scarf draping over her shoulder.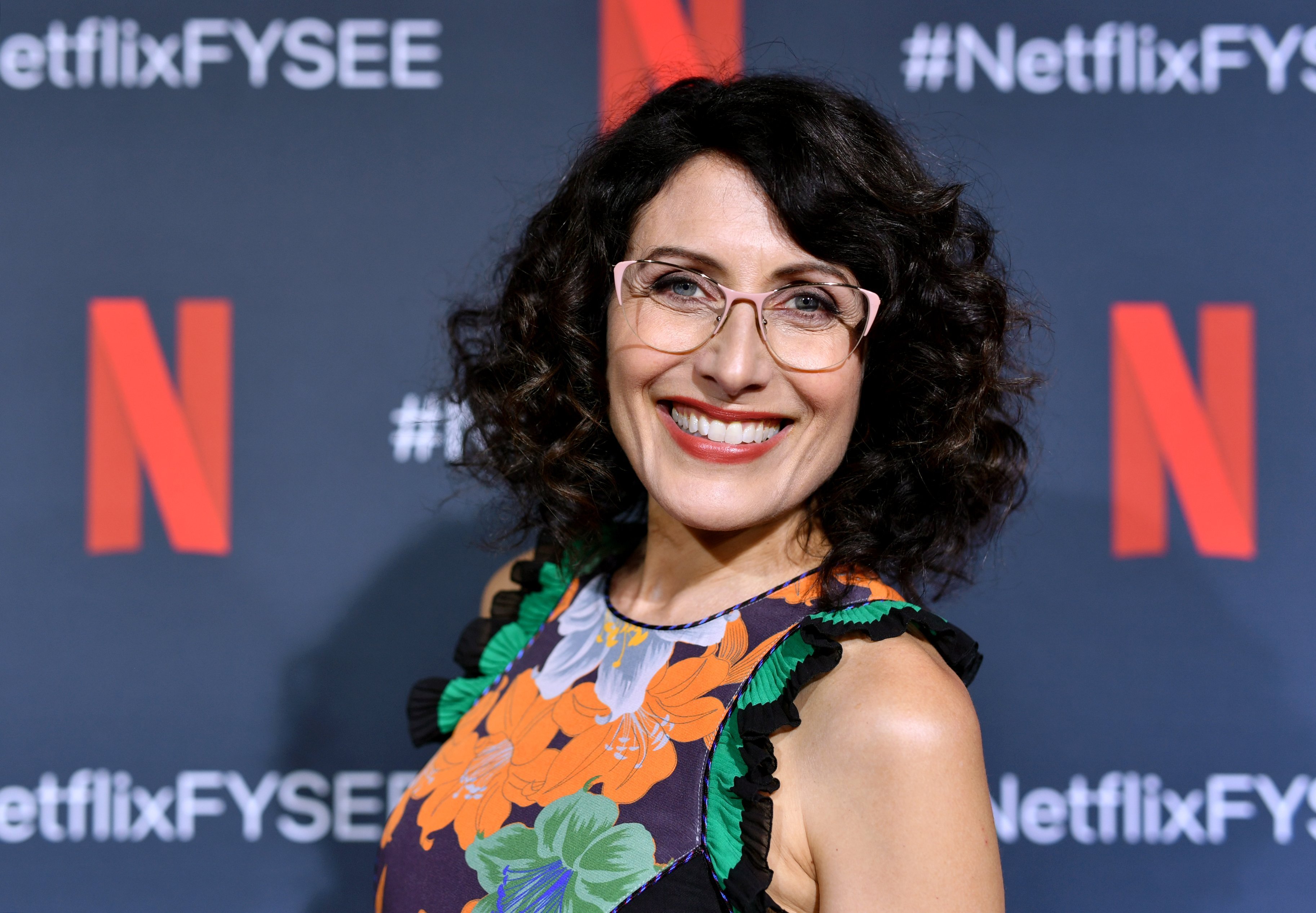 Alongside the pleasing snap, Lisa went on to admire her mother's beauty and her company at the BAFTA tea, as the two of them shared some mother-daughter quality time. 
EARLY LIFE OF LISA EDELSTEIN
Lisa was born to Bonnie and Alvin Edelstein in Boston on May 21, 1996, and grew up in New Jersey, where she attended the Wayne Valley High School. In her high school days, she was also a cheerleader for the New Jersey Generals. 
The "The Kominsky Method" actress then went on to New York University's Tisch School to study theatre. During her time in college, she made her television debut as a host for the show "Awake on the Wild Side."
After a series of roles in several TV shows and movies, she made a name for herself when she starred as "Dr. Lisa Cuddy" for eight seasons of "House," a medical drama originally broadcasted by the Fox network.
LISA'S LIFE AFTER MARRIAGE
Lisa married artist Robert Russel on May 25, 2014, in a somewhat controversial affair. The two got married in less than two months after Russel's previous marriage had fallen apart.
Still, despite the circumstances of the wedding, Lisa argued, via an essay on "Redbook," that it was the right thing for them even "beyond the chemistry."
In the essay titled "Why "Stepmother" Shouldn't Be a Dirty Word" published on "Redbook,"  Lisa also talked about her experience as a stepmother to Russel's two sons whom she loves very dearly. 
"Is it so impossible to imagine loving a child you didn't give birth to?"
In her writing, Lisa addressed the confusion she faced as a step-parent and went on to conclude that, "position in the family came in phases," which ranges from being "a solid third parent and a stabilizing force" before steadily evolving into something completely different.