Inside the Life of Actress Jamie Luner after 'Just the Ten of Us' Ended
It's been years since Jamie Luner played the role of a teenager in the popular American series, "Just the Ten of Us." Jamie Luner now 48 years looks as young and stunning as ever.
From her social media posts, it is evident that the American actress who started her career at a very tender age has not aged a day. On her Instagram and Facebook accounts, Jamie displayed recent pictures of herself looking almost 20 years younger than her actual age.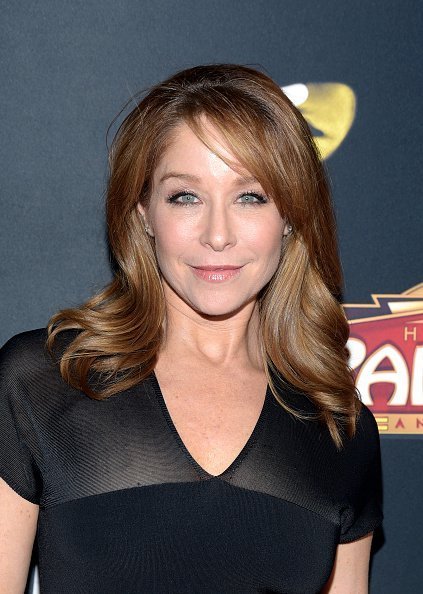 HOW SHE STARTED HER CAREER
Jamie Lunar started appearing on the screens at a very early age as her mom signed her up with a talent agency. As early as four years old, she starred in her very first TV commercial.
It was a tissue commercial featuring Suzanne Somers, Jamie's role was to sneeze on cue. At the age of 15, while she was in high school, Jamie won a local Shakespeare competition.
 It was at that point that she knew she wanted to pursue a career in acting. She said it gave her a tingling feeling. 
"Performing gave me such a high. My body was tingling."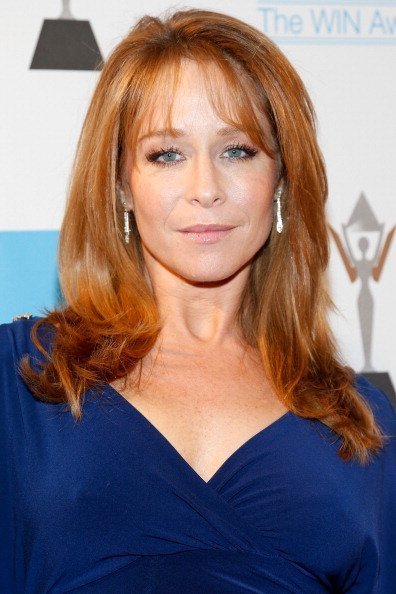 In 1985, she appeared in her first TV show, Growing Pains. She worked on the show briefly before moving to New York with her mom, where she attended a Professional Children's School.
In1987, Her appearance in Growing Pains landed her a starring role in the American sitcom, "Just the Ten of Us," where she portrayed the character of a Teenager named Cindy Lubbock.
HER LIFE AFTER "JUST THE TEN OF US"
While shooting the sitcom, Jamie was chubby but then decided to lose weight. She visited a nutritionist who put her on a healthy diet, and in about six years, she lost up to 40 pounds.
Even though she had to deny herself from eating desserts and sweets, the actress derived a great deal of pleasure from food.
In 1990, the sitcom was canceled, and she took a break from acting altogether. She started attending cooking classes and, in no time, became a chef at a French restaurant in LA, Drai's.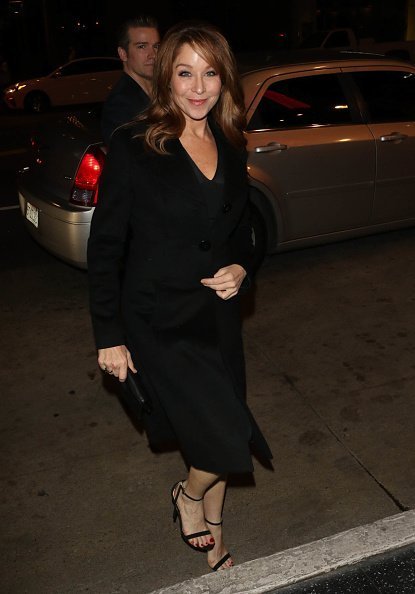 SHE COULDN'T STAY AWAY FROM HER PASSION
Although it had always been a dream of hers to open her own restaurant someday, Jamie found herself going back to work on movies.
Apart from the famous "Just the Ten of Us," Jamie starred in several other TV shows. She became a series regular in various iconic hit TV series.
She played the role of Lexi in seven seasons of the Fox Prime Time Television Soap Opera, which aired from 1992 to 1999.
In 1993, she featured in "Moment of Truth: Why my Daughter," "Married with Children" (1987), "Diagnosis Murder" (1993). In 1996, she landed the role of Peyton Richards in the American series Savannah.
During the auditions, Jamie Luner tried for the more sympathetic role of journalist Lane Mackenzie, but then it was suggested that she read for bad girl Peyton, which she got.
In the American crime drama, "Profiler," Jamie played the role of Rachael Burke, replacing Ally Walker as a prosecutor turned profiler.
While working on the drama, she received tons of letters from fans asking her to use her powers to help them solve their problems as they genuinely believed she was indeed psychic.
In early 2000, she starred as the lead character in shows like "Blind Justice" (2005), "Stranger in my Bed" (2005), "The Suspect" (2006), "The Perfect Marriage" (2006), among others.
She also guest-starred in hit shows like "The War at Home" (2005), "True Blood," "Two and a Half Men," "Better Call Saul," "Criminal Minds," "CSI," "CSI: Maimi," "Navy NCIS" and "Supernatural" to list a few.
Recently, she took a role in her very first Christmas movie, "My Adventures with Santa." Jamie Luner portrayed the part of the evil elf queen, Le Befana, who tried to steal Christmas.
INSIDE JAMIE LUNAR'S PERSONAL LIFE
Jamie Luner has been in several romantic relationships in the past but was never reported to have tied the knot. There are also no records of her having any biological or adopted children.
At 48, Jamie Luner is living her best life as she keeps herself in great shape and seems very happy with her current lifestyle.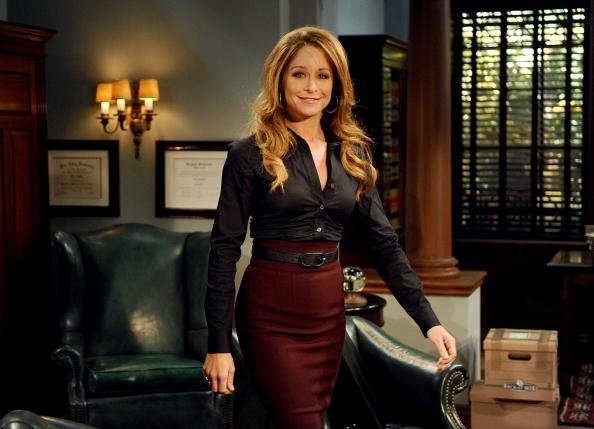 In February 2018, she was accused of drugging and filming a sexual encounter with Anthony Oliver (who is now in his 30's) when he was only 16 years old.
Her legal team argued that not only had time-lapsed, it was also a mere attempt to extort the actress. The case was therefore dismissed based on non-compliance with the Statute of limitations.