Evelyn Braxton of BFV Fame Shares Emotional Message for Her Grandson Kevin Jr on His Birthday
Evelyn Braxton celebrates grandson's 24th birthday.
Evelyn Braxton shared a sweet, emotional message on Instagram for her grandson Kevin Surratt Jr. on his birthday.
The "Braxton Family Values" matriarch has 12 grandchildren, and Kevin is her daughter Traci's only child.
Evelyn recently lost one of her beloved grandchildren, Lauren Braxton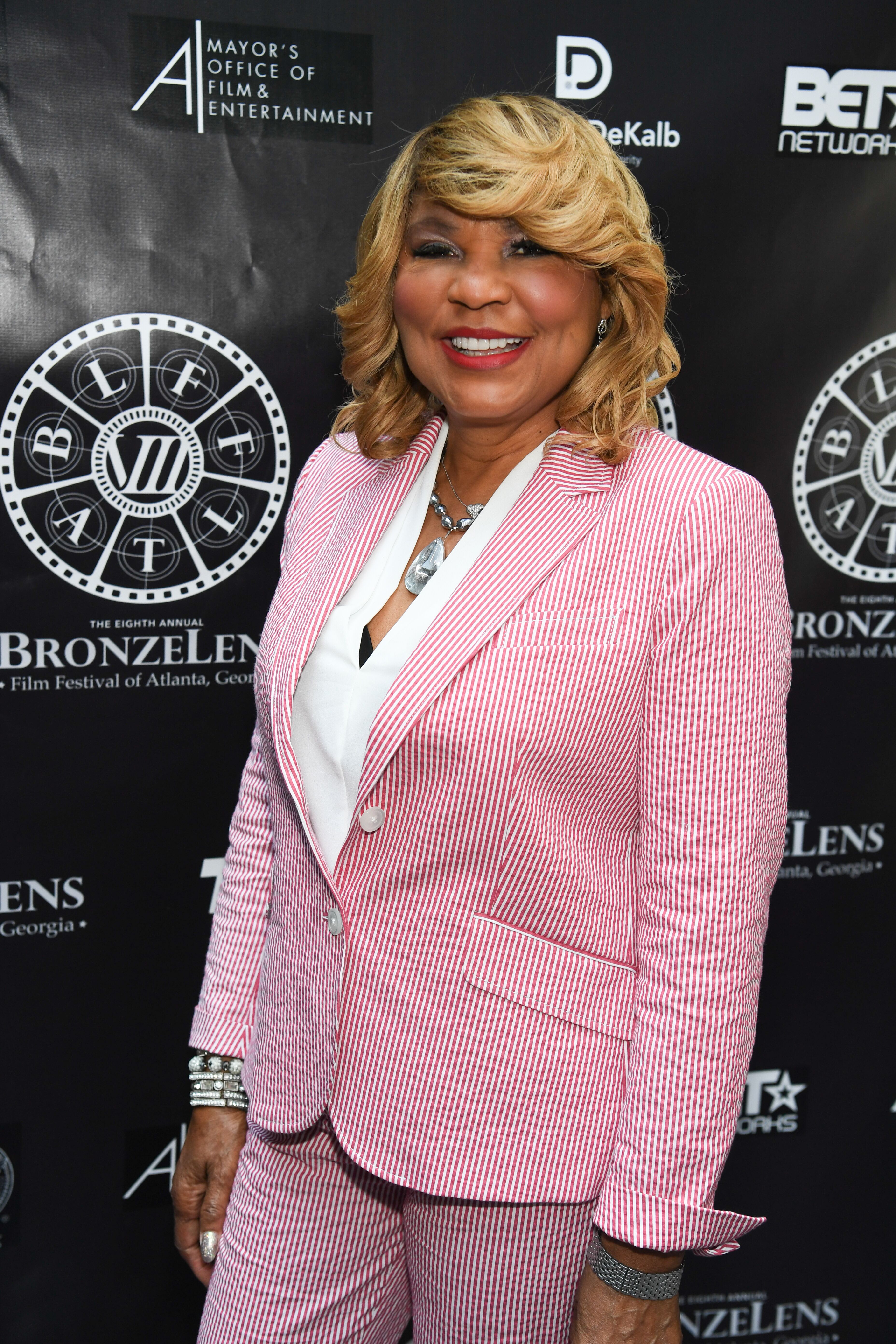 HAPPY BIRTHDAY KEVIN JR
The doting 72-year-old posted a warm and loving message to her grandson on his 24th birthday, accompanied by a snap of the young man.
Evelyn, the mother of six, who is exceptionally close to her grandchildren, captioned the photo:
"Happy Birthday to MomMoms Handsome grandson @sirkevinjr May your day today be nothing short of Amazing Love you much? #LookAtGod"
EVELYN BRAXTON MOURNING LOSS OF GRANDAUGHTER
Sadly, Evelyn recently lost one of her beloved grandchildren, Lauren Braxton, the daughter of her only son Michael Conrad Braxton Jr. Lauren passed away in April 2019 of a heroin overdose and fentanyl intoxication.
NEW ARRIVAL IN THE FAMILY
In the midst of their pain, the family has been consoled by the arrival of a new member of the Braxton clan: Kevin Surratt Jr's son, Kevin Surratt III, making Evelyn a great grandmother.
TRACI BRAXTON IS A GRANDMOTHER
Traci, 48, seems to be following in her mom Evelyn's footsteps and becoming a doting granny to her now 1-year-old grandson.
Fans will remember that Traci gave son Kevin a dressing down over his not knowing how to change a diaper, but the young man has proved to be a devoted hands-on dad.
EVELYN BRAXTON'S GREAT GRANDSON
Kevin Surrat Jr made his mom a grandmother and grandmother Evelyn (affectionately known as mom-mom) a great-grandmother.
Kevin and his girlfriend welcomed their first child in May 2018 - a little boy named Kevin Jr and known in the family as K3.
K3 celebrated his first birthday in May 2019, and the whole Braxton clan was there to see him blow out his first candles. A new year has come round, and K3's second birthday is just months away. Time just flies!