Kim Kardashian from KUTWK Shares Cute Videos of Chicago West Enjoying Shopping Cart Rides with Cousin True
Chicago West and True Thompson melted hearts as they enjoyed the thrill of a shopping cart ride during an outing. The resulting videos were too precious.
On Monday, Kim Kardashian, 39, took to Instagram to grace fans with over the top cuteness levels of her daughter and niece. Over four slides, we saw the two princesses have fun at Target. 
Chicago West and True Thompson, both one-year-olds, looked adorable in their respective getups. Their little voices, though, were all we needed to hear. The post is found below.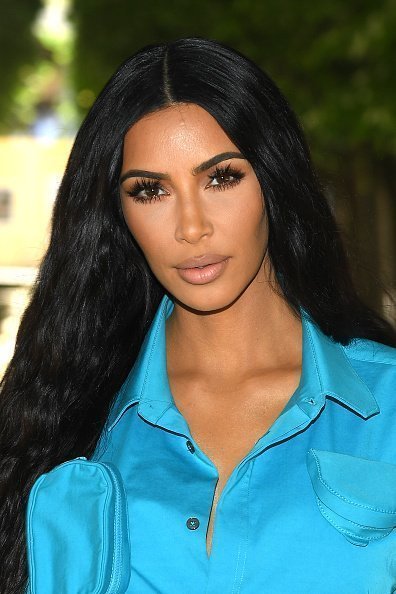 Shopping cart joyride
In the first clip, we see Chicago, dressed in a green tracksuit, sitting next to True, who wore a pink sweater and black leggings. The duo lay back in a large red shopping cart. 
From behind the camera, we hear someone count to three before they spin the cart around with the two girls in it. True makes a monotonous "uh" sound with one little finger raised. 
As soon as the ride stops, Chicago screams, "Again! Again!" Too sweet. The next clip shows the two girls in the cart again. Chicago counts with the driver this time. 
On three, the tiny tots get pushed down an aisle. A smiling True holds onto the sides and moves quickly back and forth while Chicago giggles with delight behind her as she rocks from side to side. She wants more. 
Cuteness at restaurant
The third clip might be what Kim termed "major cuteness" in her caption. It showed as the girls are seated at a table with two plates of food in front of them. 
A thoughtful Chicago feeds her cousin from her plate. True has to lean over a bit, but she eventually gets it and wiggles with joy. When Chicago takes from her meal, she also dances about.
The final clip showed the two little girls in a snapshot as they sat at the table. True has a hand raised towards Chicago, and both girls are smiling at each other. 
In the comment section, True's mom Khloe Kardashian can't help but get excited. "Our babies!!!!," she writes. Other fans are also ecstatic to see the pair having fun. 
More adorable toddlers
Khloe, 35, shares her adorable daughter with her ex-boyfriend and professional basketball player True Thompson. Meanwhile, Kim shares four children with her husband, Kanye West. 
On Sunday, the proud mom posted another awe-inducing photo of her kids. This time, it showed as her son Psalm bonded with his cousin, Stormi Webster. 
In the shot, Kylie Jenner's one-year-old daughter held her face near Psalm as if for a kiss. Jenner shares her gorgeous daughter with ex-boyfriend and rapper Travis Scott.
Kanye's thoughtful gift
In addition to Chicago and Psalm, Kim is also mom to older kids North, six, and Saint, four. Kim and Kanye are also good at working on their relationship as a married couple. 
This weekend, Kim shared a picture of a necklace Kanye gifted her that was engraved with meaningful phone messages shared between them.
If you look closely at my necklace, you can see it's from a text Kanye sent me. He took an amazing vintage a Cartier gold plaque necklace and had it sketched out. He's always the most thoughtful when it comes to gifts ✨ pic.twitter.com/zmzUq4zXer

— Kim Kardashian West (@KimKardashian) January 13, 2020
According to USA Today, the piece was vintage Cartier gold. It showed a photo of a part of their home, then some messages Kanye had types underneath it. The final text read, "Dreams come true."