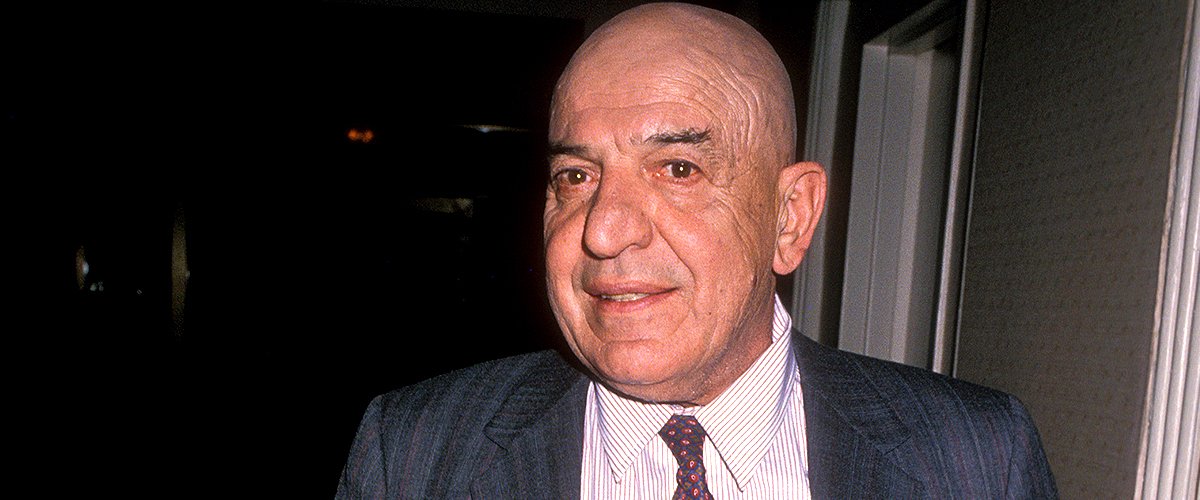 Getty Images
'Kojak' Star Telly Savalas' Youngest Daughter Ariana Is All Grown up and Is a Talented Singer
The young Ariana, who used to wrap herself around curtains to perform homemade shows for her father, Telly Savalas, is all grown up and has made a name for herself as a renowned American singer.
The American singer and songwriter was described by Las Vegas Magazine as "The Musical Burlesque Queen" and "The Mistress of Modern Moulin Rouge."
She is the youngest daughter of the famous "Kojak" star, Telly Savalas, and has not shied away from following in her father's giant footsteps.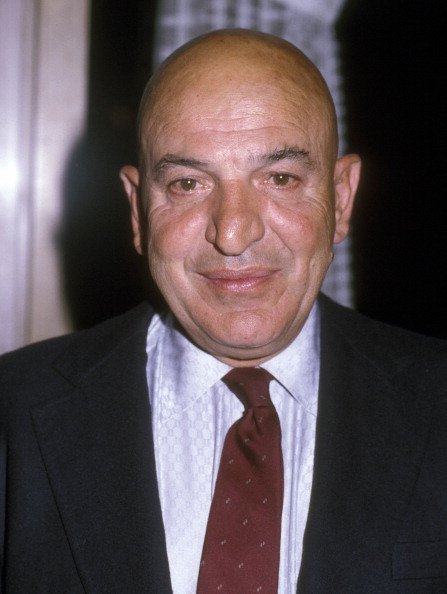 Telly Savalas attends the All Adult Living and Learning Benefit on March 4, 1983 at Sheraton Universal Hotel | Photo: Getty Images
Ariana, like her father, is in the line of Show biz and has so far been making waves in the acting and music industry.
Her journey into stardom started by accident. It all happened when she went on a summer vacation in Austria with her family and recorded a song at a mobile karaoke. She caught the attention of a European recording company, and the rest is history.
Subsequently, the top Austrian pop radio station promoted her, and in no time, she started performing in Europe to crowds of fans. As a child, Ariana loved to perform shows for her father. Now, she has an audience waiting to hear her sing.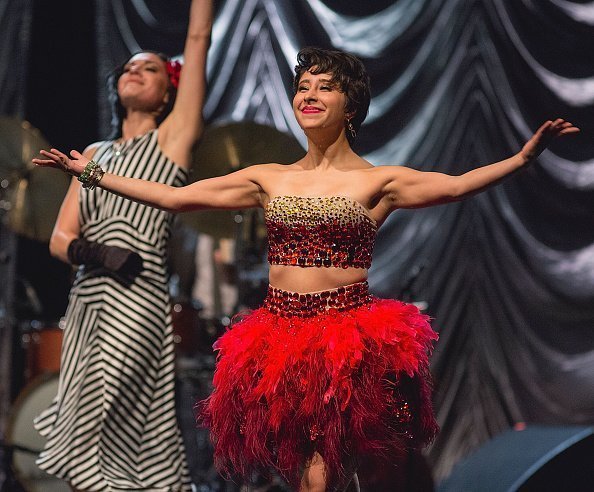 Ariana Savalas and tap dancer Sarah Reich perform in concert at ACL Live on December 5, 2015 | Photo: Getty Images
LIKE TELLY, SHE ACTED MOVIES
After her tour in Europe, She attended the Royal Academy of Dramatic Art, where she learned Shakespeare and acting. While she was in the Academy, as a teenage girl, she taught herself to play the piano and started writing songs with inspiration from her favorite Jazz and vocal pop stars.
Later on, with no experience whatsoever, she auditioned and won the role of Miriam Shafer in the movie "Miriam." She subsequently acted roles in "Akrasia" and the CBS drama, "Criminal Minds."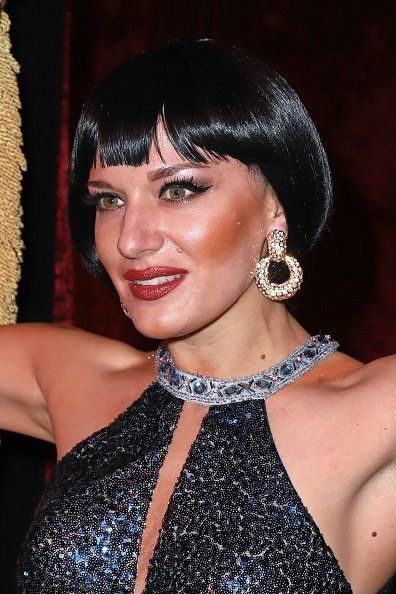 Ariana Savalas at the Polettos Palazzo at Spiegelpalast on November 15, 2019 | Photo: Getty Images
SHE SPENT LITTLE TIME WITH HER FATHER
At the age of seven, Ariana experienced a painful loss when her father died from bladder cancer. It was after his death that her career in show biz started.
Earlier in his life, Telly fought as a soldier in World War II and later studied Psychology at Columbia University. The actor who did many odd jobs to make ends meet before acting in several Telly Savalas movies was popularly known for his role in the show, "Kojak."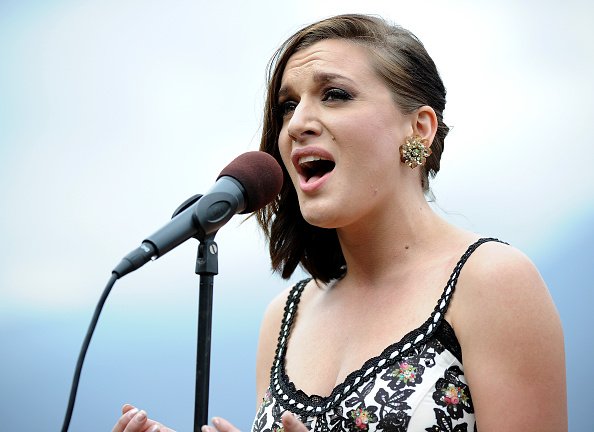 Ariana Savalas sings the National Anthem to start the 2014 Breeder's Cup at Santa Anita Park on October 31, 2014 | Photo: Getty Images
He acted the part of a street smart detective called Theo Kajak. Kojak was a bald detective who always had a lollipop in his mouth and loved to say the line, "Who loves ya baby." Telly Savalas's lollipop was always in his mouth to curb his smoking habit as Kojak and as Telly.
Like his character in Kojak, Telly was the "Who loves ya, baby" kind of man in real life. He was a very free-spirited person as he treated life like a roller coaster and kept all things positive.
He was a people person who always attracted attention in any room he walked in. Nine months after "Kojak" premiered, he appeared shirtless on the cover of PEOPLE.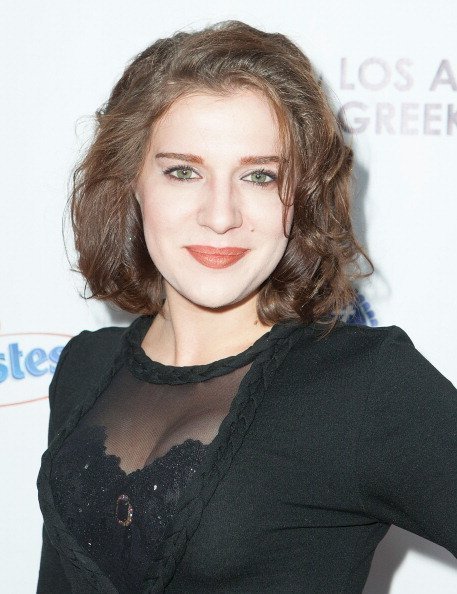 Ariana Savalas arrives for the 8th Annual Los Angeles Greek Film Festival - Opening Night Gala at the Egyptian Theatre on June 4, 2014 | Photo: Getty Images
For the first time, the sale of the magazine was over the roof and in explaining why he appeals to so many people, Telly said:
"I'm the kind of gorilla that people can identify with."
In his lifetime, Telly married three times and had six children, including Ariana Savalas, and because of his loveable personality, he always had his loved ones around him.
On his deathbed, surrounded by his wife, Julie, his children, and his sister, Katherine, Telly exited the world with a grin on his face.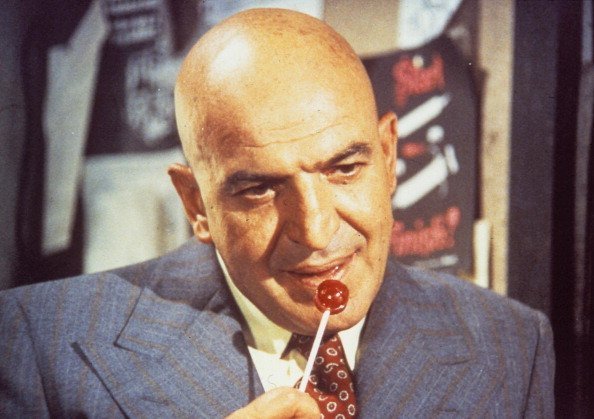 Telly Savalas Stars in the TV series 'Kojak', 01.11.1986 | Photo: Getty Images
TELLY HAD ANOTHER CHILD IN SHOWBIZ.
Ariana is not the only one that has kept the business of acting in the family. Like her, another of Telly's children who is into showbiz is his 46-year-old son, Nicholas Savalas.
Nick is the son of his Sally Sheridan, whom Telly met while working on the movie "On Her Majesty's Secret Service" in 1969.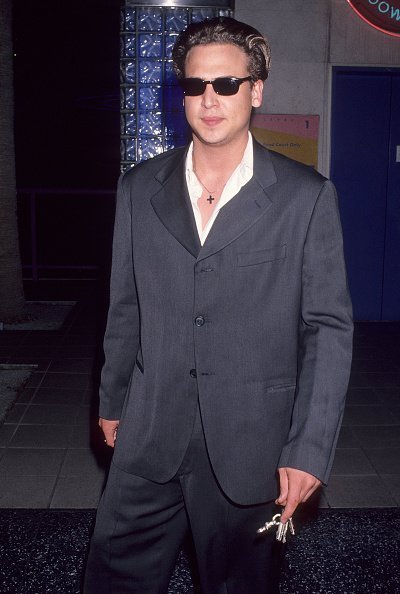 Nick Savalas (Telly Savalas' son) attends the "Backbeat" Hollywood Premiere on April 13, 1994 | Photo: Getty Images
They dated for a while and even moved in together, but never got married. When they split, she filed a palimony lawsuit against him for herself and her son.
Nick has now grown to become a renowned actor like his father. He is popularly known for his roles in the movies, "Erotika Zevgaria" (1976), "House Arrest" (1996), and "Beyond Reason" (1985).
Please fill in your e-mail so we can share with you our top stories!