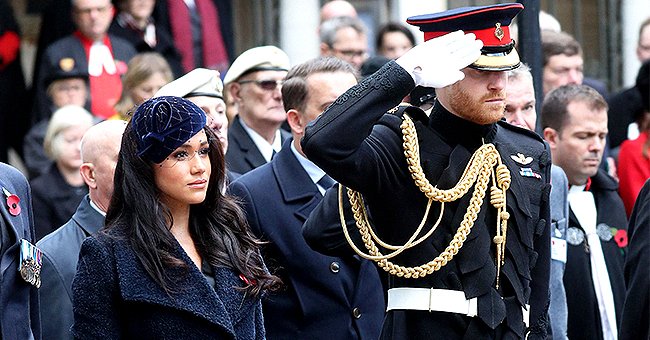 Getty Images
Harry & Meghan's Decision to Step Back Was Reportedly Influenced by Bad Blood in the Royal Family

As details around Prince Harry and Meghan Markle's exit as senior members of the royal family unfold, the couple reportedly had no choice after their "hand was forced."
Meghan and Prince Harry's surprise announcement of their intention to "carve out a progressive new role" for themselves last week, left the royal family "hurt."
Senior members of the royal family reportedly found out about the couple's decision shortly before they made a public announcement, and according to a royal source, it was all "so avoidable."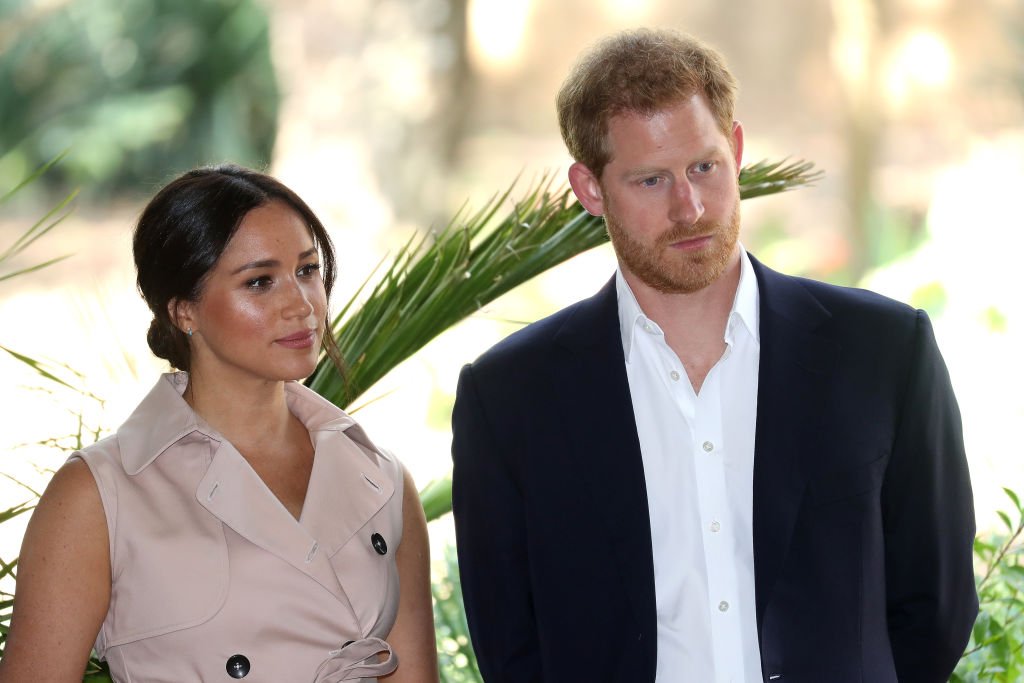 Prince Harry and Meghan, attend a Creative Industries and Business Reception on October 02, 2019, in Johannesburg, South Africa. | Source: Getty Images.
According to a family friend that spoke with PEOPLE, Meghan and Prince Harry had no other option but to handle the situation as they have, and said:
"This is not how they wanted to handle this, but Meghan and Harry's hand was forced. There is so much bad blood in that family — it's toxic. If relationships had been better, things would have been different."
Queen Elizabeth arranged a family summit meeting on Monday, during which she, Prince Charles, Prince Harry, and Prince William sat down to discuss the consequences of Meghan and Harry's exit.
With Meghan still in Canada, she didn't attend, and Queen Elizabeth released a statement shortly after which royal biographer Ingrid Seward referred to as "very personal" and "very sad."
In the statement, the Queen repeatedly used personal phrases like "my family" and "I," something Ingrid Seward said she hasn't seen "in 30 years" in a royal statement, which read in part:
"My family and I are entirely supportive of Harry and Meghan's desire to create a new life as a young family. Although we would have preferred them to remain full-time working Members of the Royal Family, we respect and understand their wish to live a more independent life as a family while remaining a valued part of my family."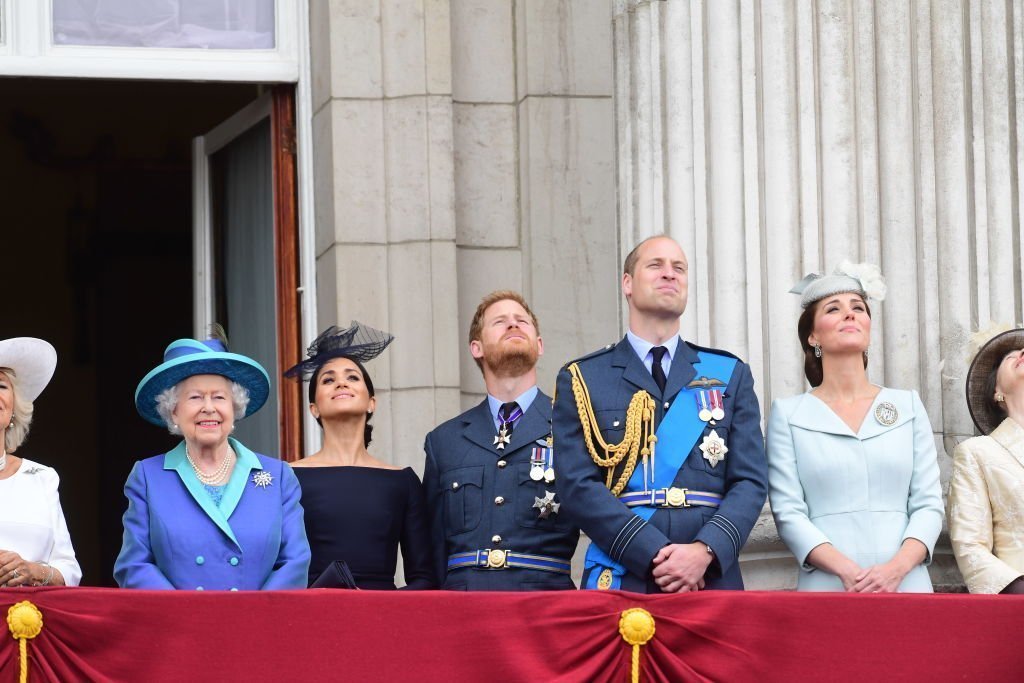 Senior members of the royal family watch the RAF 100th anniversary flypast from the balcony of Buckingham Palace on July 10, 2018, in London, England. | Source: Getty Images.
Prince Harry and Meghan made their intention to become financially self-reliant crystal clear, and the couple will go through a "period of transition" while splitting their time between the UK and Canada.
The reported division between Prince Harry and his brother Prince William added to the family conflict, and it goes back to Meghan and Prince Harry's early days together.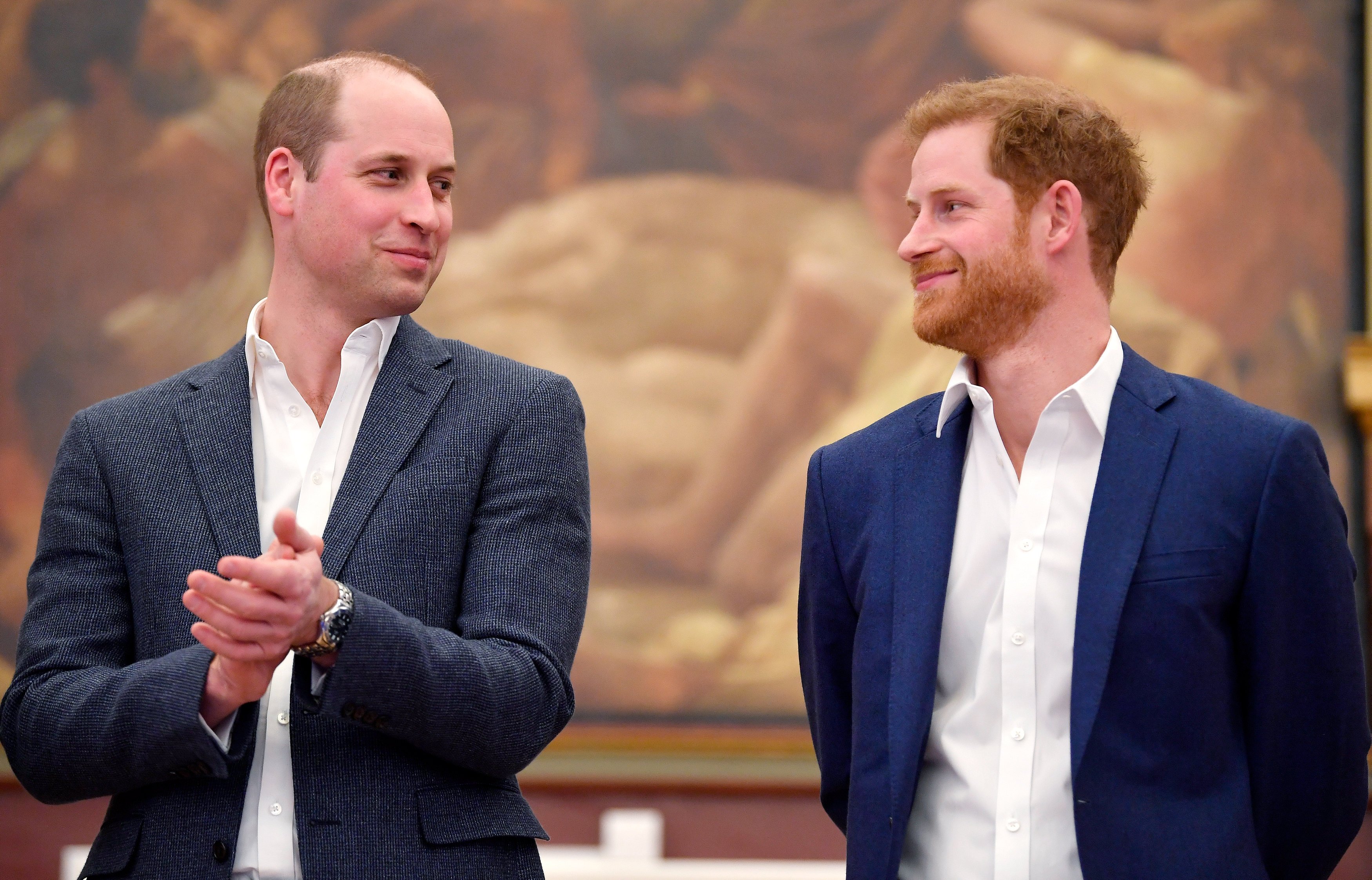 Prince William, Duke of Cambridge and Prince Harry attend the opening of the Greenhouse Sports Centre on April 26, 2018, in London, United Kingdom. | Source: Getty Images.
During the ITV documentary "Harry & Meghan: An African Journey," Prince Harry spoke about the relationship with his brother, and said that "stuff happens," but that they will "always be brothers."
In the same documentary, Meghan said that she did "okay" and added that "not many people have asked" how she's been doing.
Apart from joint royal appearances, Prince Harry and Prince William reportedly spend little time together, as Prince Harry added that they are "certainly on different paths at the moment."
As the relationship between Meghan and Prince Harry became more serious, tensions between the brothers reportedly worsened because Prince William felt that they moved too quickly.
Prince Harry wanted to marry Meghan after less than a year of dating, while Prince William and Kate spent eight years together before they tied the knot.
According to reports from The Times, Meghan and Prince Harry have already taken steps toward financial independence.
The publication shared that Meghan Markle signed a voiceover deal with Disney with the income from that earmarked for the conservation charity Elephants Without Borders.
The opportunity presented itself during "The Lion King" premiere last July when Prince Harry reportedly approached Bob Iger, Chief Executive Officer of The Walt Disney Company peddling Meghan's interest in voiceover work.
Please fill in your e-mail so we can share with you our top stories!