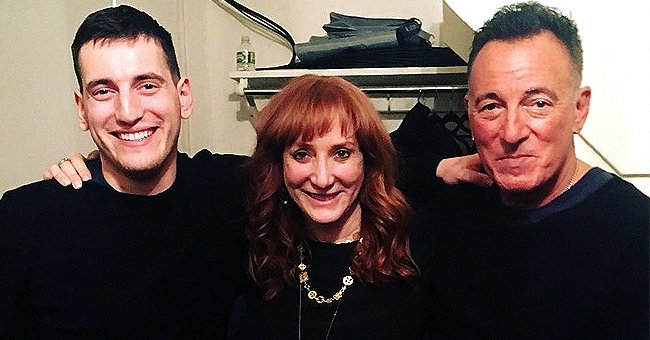 Instagram/officialrumbledoll
Bruce Springsteen's Son Sam Gets Sworn in as New Jersey Firefighter along with 14 Others
Bruce Springsteen's youngest son Sam is officially a proud member of the Jersey City Fire Department after the mayor swore in 15 new firefighters on Tuesday.
Bruce Springsteen and his wife Patti Scialfa proudly looked on as the mayor of Jersey City in New Jersey swore Sam in as a new member of the Jersey City Fire Department at the city hall.
The 26-year-old's journey began back in 2014 when he graduated from the Monmouth County Fire Academy. According to CBS New York, Sam took the civil service exam in 2017 and became a member of the department soon after.
"It was a long road, he was very dedicated for quite a few years, and we are just excited for him today," Bruce told the outlet.
Although Sam stated that the training wasn't easy, the new additions to Jersey's fire department bring the total to a historic high with 666 firefighters, according to Mayor Steven Fulop.
Even though Sam only got sworn in on Tuesday, he already became a Jersey City firefighter in August last year, and mom Patti shared the joy of her son having realized his dream with a sweet post to social media, as she wrote:
"CONGRATULATIONS ?" Scialfa wrote on Instagram at the time. "…You followed your dreams…JC firefighter .. ?Stay safe ?.. ❤️love your brave heart❤️."
The Monmouth County Fire Marshal, Henry Stryker III, told USA Today that Sam is "very smart," and that he clearly enjoyed the new challenge. The official ceremony served as the proverbial icing on his birthday cake, as Sam celebrated turning 26 on January 5.
Apart from Sam, Bruce and Patti have a 29-year-old son Evan, and a 28-year-old daughter Jessica. With all their children grown, Bruce shared during an interview with the New York Times, that the three have always had a "healthy disinterest" in his work.
The kids grew up with their own musical heroes, and mention of his songs by anyone usually left them with blank expressions.
However, Bruce doesn't take their lack of interest in his work personally but rather as a compliment, as he reckons children cheering their parents on "is just not right."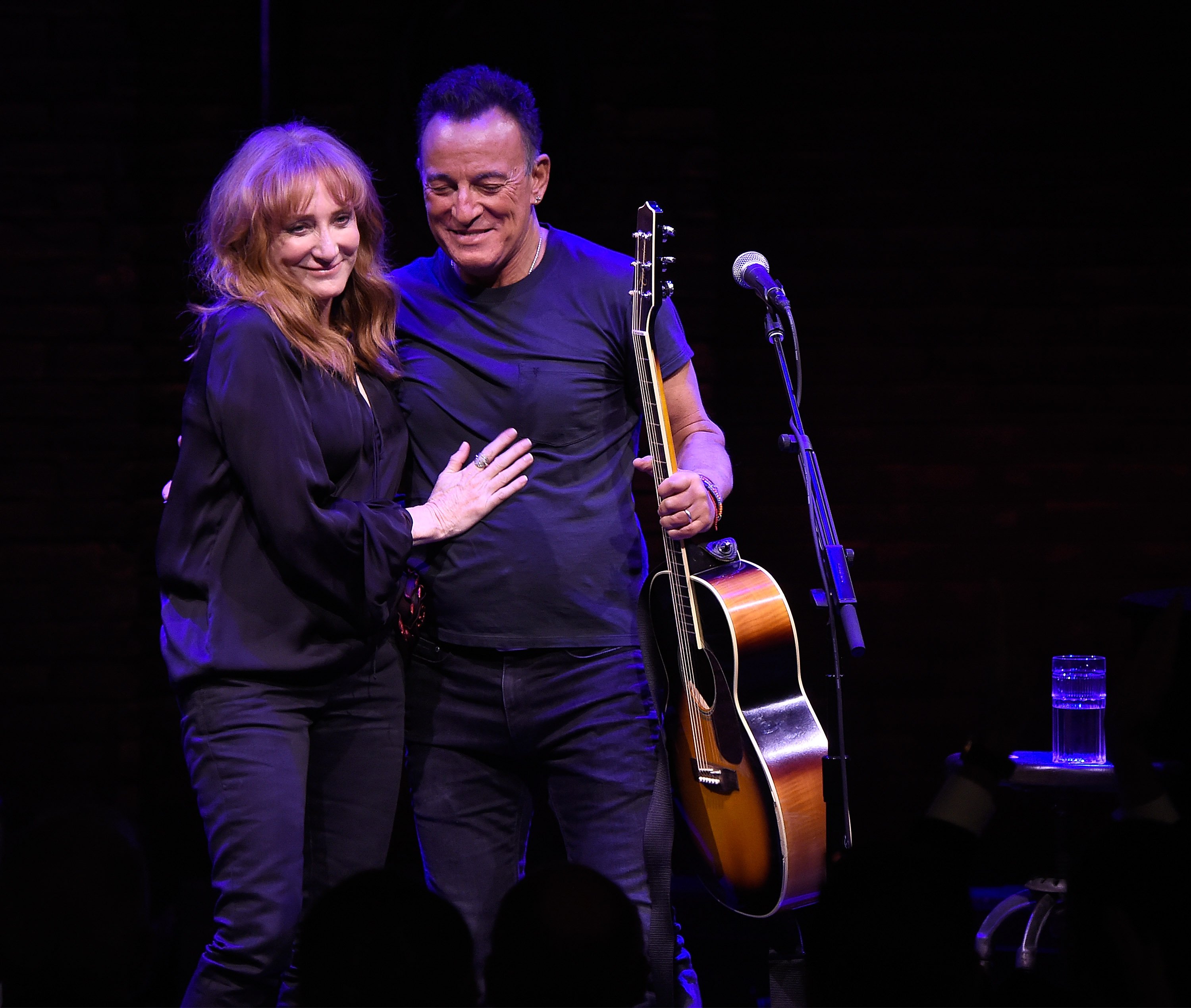 Patti Scialfa and Bruce Springsteen onstage during "Springsteen On Broadway" at Walter Kerr Theatre on October 12, 2017, in New York City. | Source: Getty Images.
Bruce Springsteen and his wife Patti's history together long predates the birth of their children. They first met in 1980 during the beginning of both their music careers, but it wasn't until 10 years later that they moved to Los Angeles together and welcomed their first son, Evan.
The following year they married and welcomed Jessica to the world, and it took another three years before Sam joined the family
Please fill in your e-mail so we can share with you our top stories!