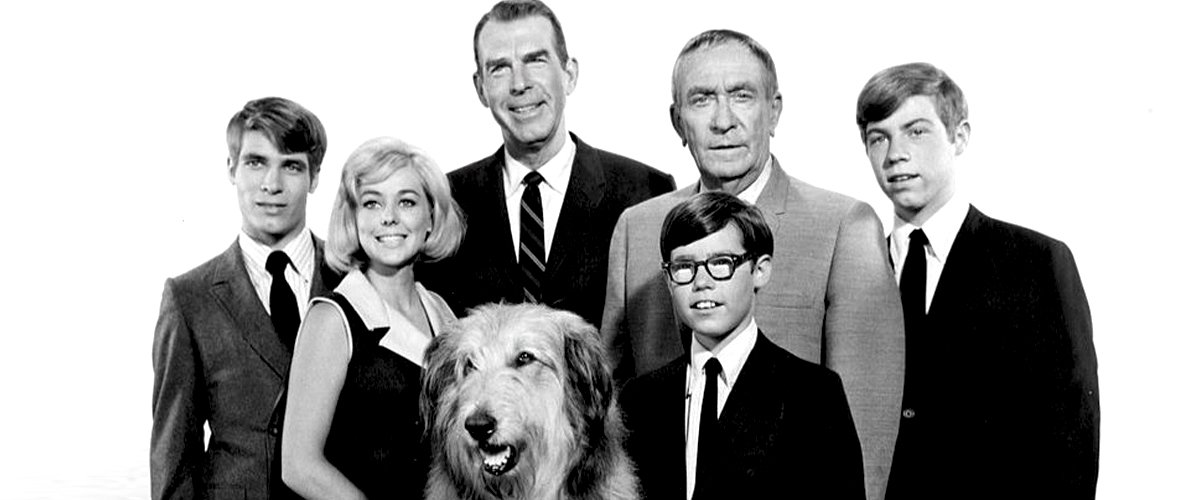 Wikimedia Commons
Stanley Livingston Who Played Chip on 'My Three Sons' Is 69 and Looks Age-Defying
1960s child star, Stanley Livingston rose to fame with his twelve-year run on the series, "My Three Sons," starring as the reserved third son of Steve Douglas, the beloved Chip.
For twelve years, actor, Stanley Livingston captured hearts on the series, "My Three Sons," assuming the character of Richard Douglas (Chip), the original youngest son of Steve Douglas' three boys.
Almost five decades later, the once-child-actor is all grown up, aged 69, and sports an age-defying look reminiscent of his 60s charms.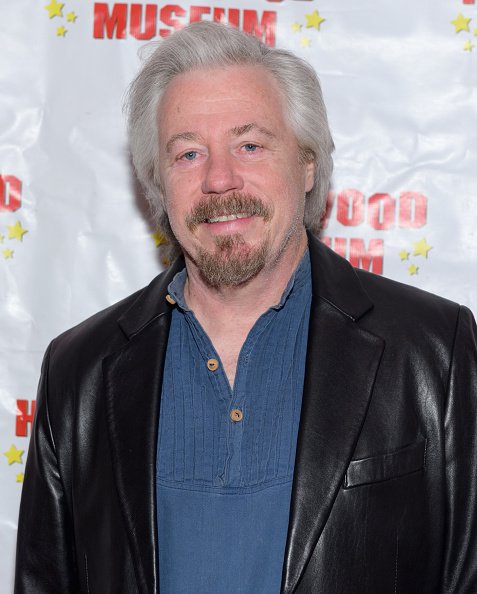 Stanley Livingston attends 'ANNETTE: America's Girl Next Door and the Queen of Teen" exhibit opening night preview on February 22, 2018 | Photo: Getty Images
At 69, Stanley Livingston, actor of "My Three Sons," not only looks the part of a tabloid-worthy Hollywood legend, with a crown of black-streaked silver hair, good looks, and ageless features but also has a lot going for him.
The icon boasts of an active social media profile, with updates on his life and activities since leaving his 12-seasons CBS stint.
STANLEY'S LIFE AFTER "MY THREE SONS"
As a child, the movie star made his on-screen debut with the sitcom, "The Adventures Of Ozzie And Harriet," starring as a neighborhood kid, at five. Therefore, it was no new ballgame for the then-nine-year-old when he landed a major role in "My Three Sons."
However, after over a decade of getting used to a life of directors, scripts, cameras, and a fictional family, the television icon was once again faced with the real world.
Despite his age at the time, the Chip role player adapted to his new world without fuss, utilizing his fame and talents to become an entertainment legend.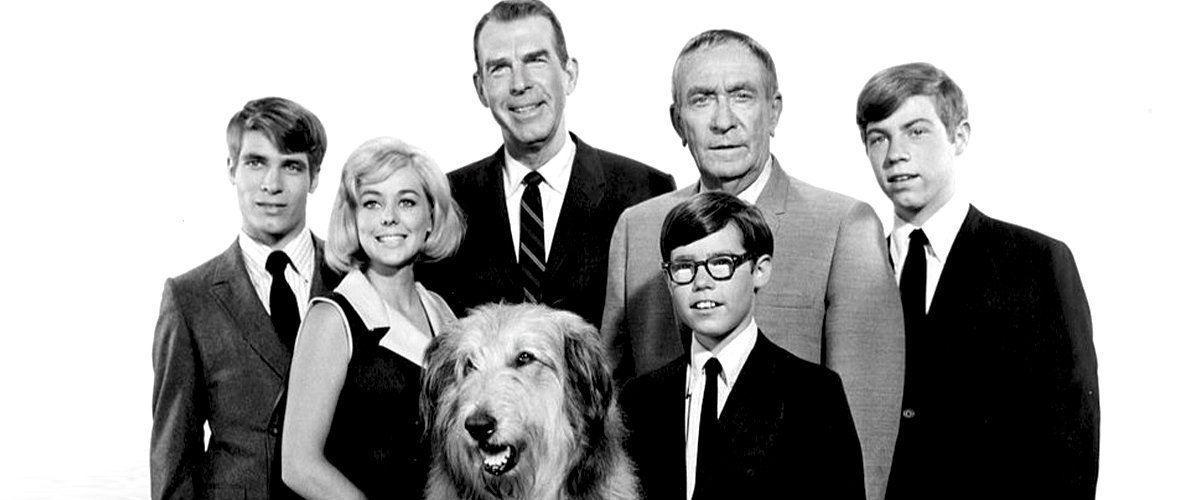 Stanley Livingston and casts of "My Three Sons" posing on the set of the show | Photo: Wikimedia Commons
The 69-year-old has since embraced writing, movie, commercials, and record production as well as directing. In addition, he has starred in other films like "attack Of The 60 Foot Centerfold," "The Aftermath," "Stripteaser," and "In The Picture," and also making several television appearances.
Furthermore, he boasts of several accomplishments, including a series of groundbreaking projects, two marriages, a daughter, and a lineup of movie credits.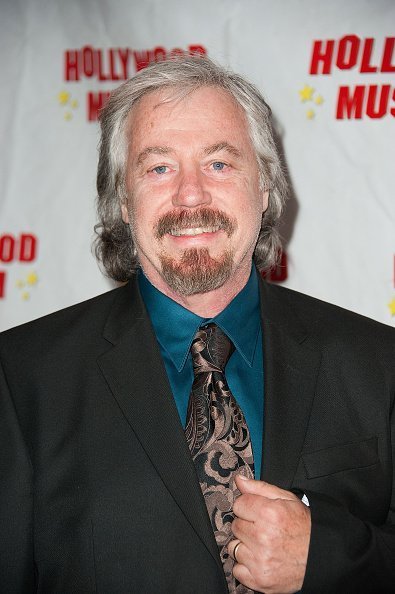 Stanley Livingston arrives at the The Hollywood Museum and The Hollywood Reporter present "The Awards" Exhibit at The Hollywood Museum on February 16, 2016 | Photo: Getty Images
The father of one created the Actors Journey Project later on in his career, as a means of teaching aspiring actors the business side of acting.
The project adopts an educational DVD program, previewing interviews with experienced Hollywood personalities as they share tips about the business of acting. He also ventured into artistry, painting a collection of autographed artworks offered for sale on his online gallery, stanleylivingstonart.com.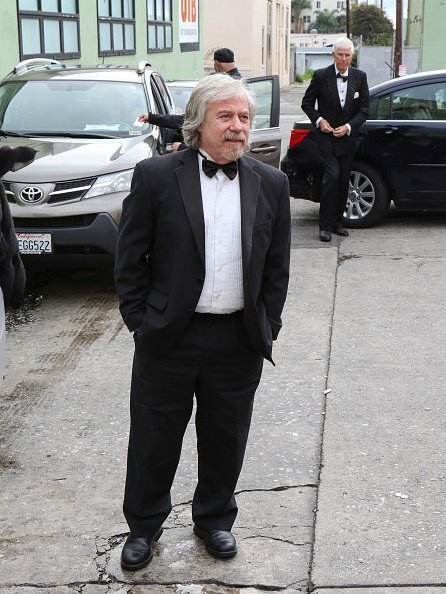 Stanley Livingston is seen on February 26, 2017 in Los Angeles | Photo: Getty Images
A LOOK INTO THE SERIES, "MY THREE SONS"
From 1960 to 1972, the family drama graced the screens, first on ABC for five years, before being officially handed to the CBS network.
It followed the life of a widower, Steven Douglas, played by Fred MacMurray, faced with the responsibility of raising three growing boys, Mike, Robbie, and Chip. In later episodes, Chip's friend, Ernie was adopted by the family, after Mike role player, Tim Considine quit the show to get married in 1965.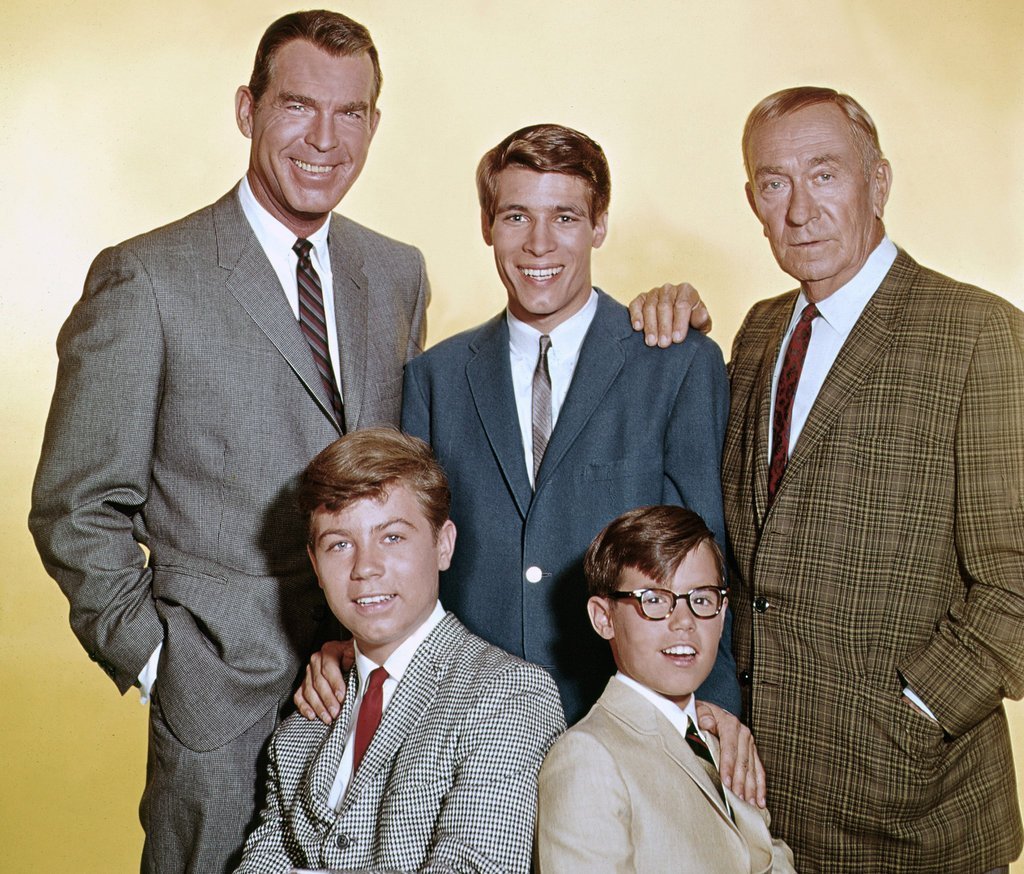 Stanley Livingston and casts of "My Three Sons" posing on the set of the show | Photo: Wikimedia Commons
CASTS OF "MY THREE SONS," THEN AND NOW
The 1960s television film stood out at the time for featuring a trailblazing Hollywood legend, Fred MacMurray as the family patriarch. Along with Fred, other casts included William Dermarest, Don Grady, Tim Considine, and Stanley's brother, Barry Livingston, among others.
Tim's role as first son on the series ended in 1965 following his marriage to Sally Ann Morison. Today, the icon has a career as a sports photographer and car racing expert.
Don Grady, who starred in the CBS series as the family's second son, Robbin Douglas, is also married, with a wife and two kids who share his fancy two-story apartment. He is a successful showbiz composer, with credits in "Switch" and "The Revolutionary War."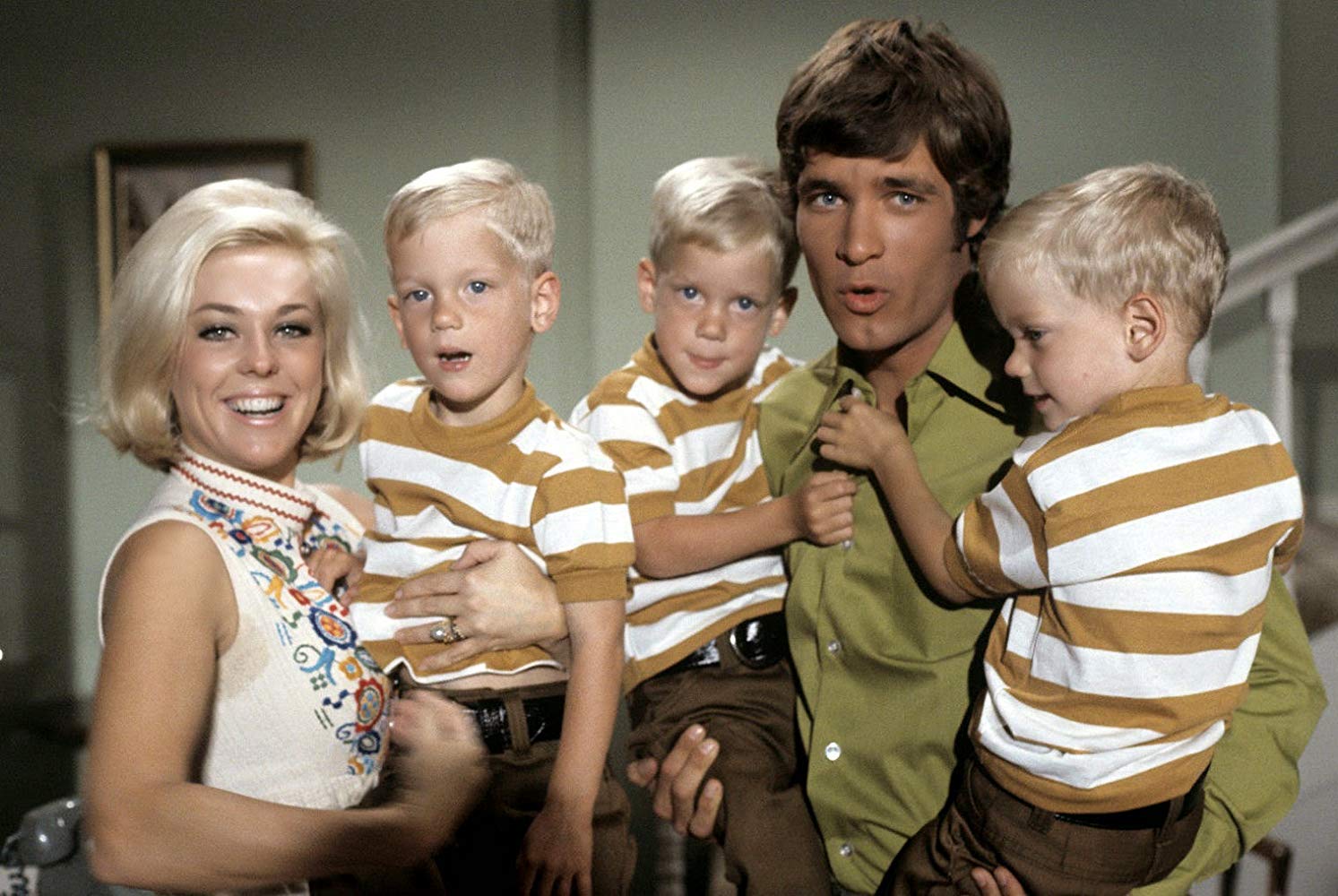 Casts of "My Three Sons" posing on the set of the show | Photo: Wikimedia Commons
"You know, there's a sibling rivalry. I love my brother. I loved him then, love him now. But if you're a younger sibling and you see your elder brother being the object of everyone's affection..."
Now married with two children, Barry maintains a more active on-screen career than his former colleagues, with roles in "The O.J Simpson," "War Dogs," and "Lois and Clark: The New Adventures Of Superman." In 1991, Fred MacMurray, passed away, leaving millions of fans in shock.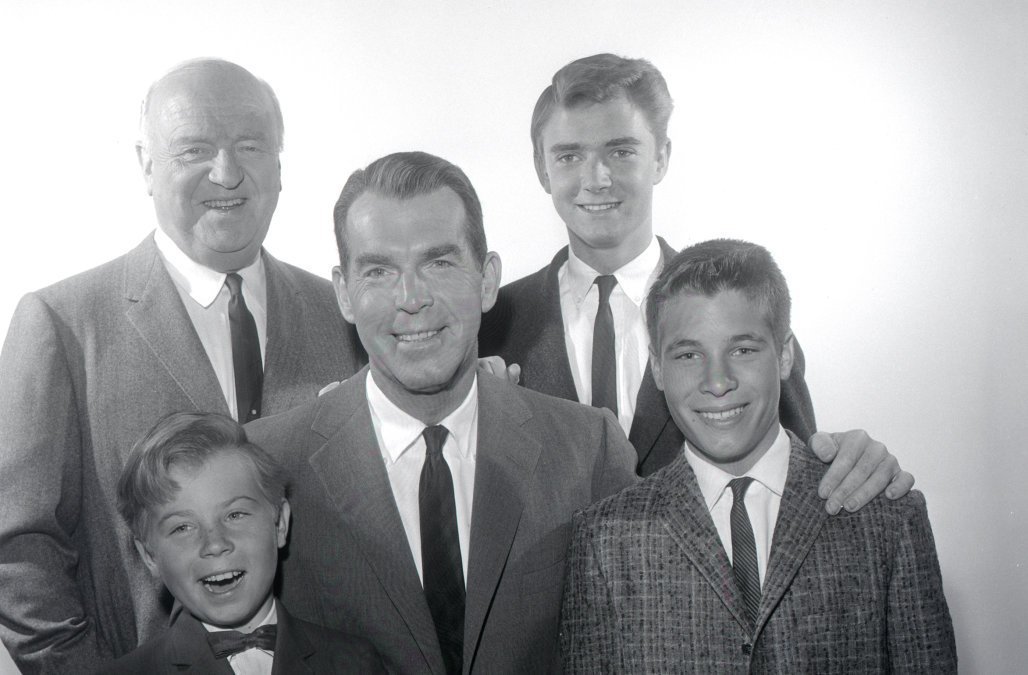 Stanley Livingston and casts of "My Three Sons" posing on the set of the show | Photo: Wikimedia Commons
Stanley Livingston has been married twice, first to his teenage sweetheart, Sandra Goble, when he was eighteen. The marriage lasted six years before their divorce in 1974. Their union was blessed with Stanley's only daughter, Samantha Livingston.
In December 2015, the actor tied the knots again with actress and attorney, Paula Drake, after two decades together as a couple and are still married to date.
Please fill in your e-mail so we can share with you our top stories!