Chris Brown Is a Proud Dad as He Shares Photo of Daughter Royalty Drawing
Chris Brown couldn't be prouder as he watched his daughter growing into her own. The singer and doting parent recently shared a picture of Royalty Brown expressing her creativity, and fans can't take all the cuteness.
Royalty is growing up right before our eyes. It seemed like only yesterday when the world got to meet Chris's adorable mini-me, but now she's five and proving that she inherited daddy's creative side.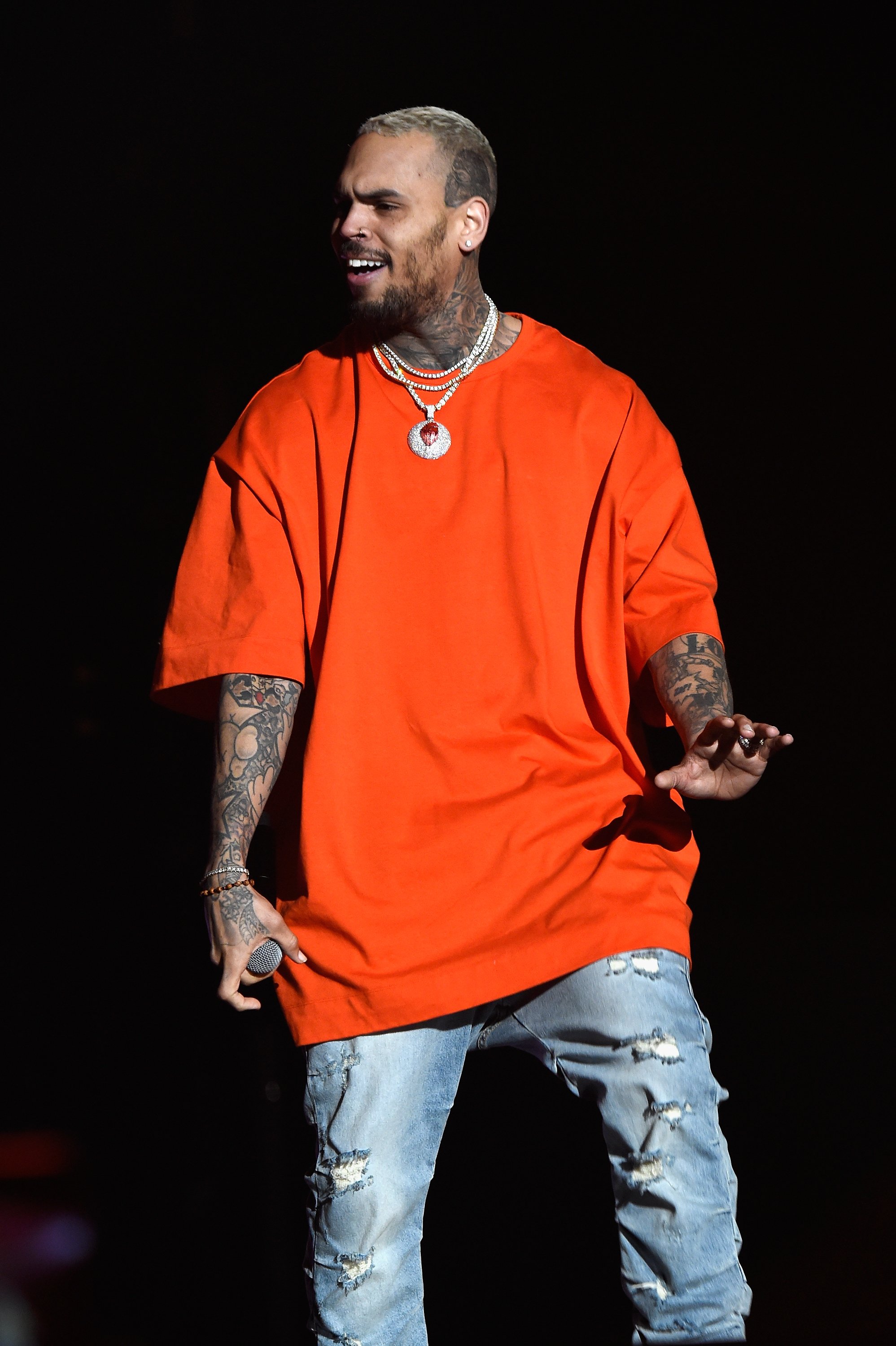 Earlier this week, the "No Guidance" singer took to Instagram with a photo of what looked like daddy-daughter time with Royalty. He leaned over the five-year-old as she sat at a table with drawing materials and reproduced a sketch on her tab.
Chris and Ammika remained silent about the pregnancy and birth of their son, dropping hints here and there for fans
From what can be seen in the picture, Royalty was doing an excellent job of recreating the electronic tab image with her drawing pad and colorful markers. Chris looked pretty impressed as well as he watched his first child do her thing.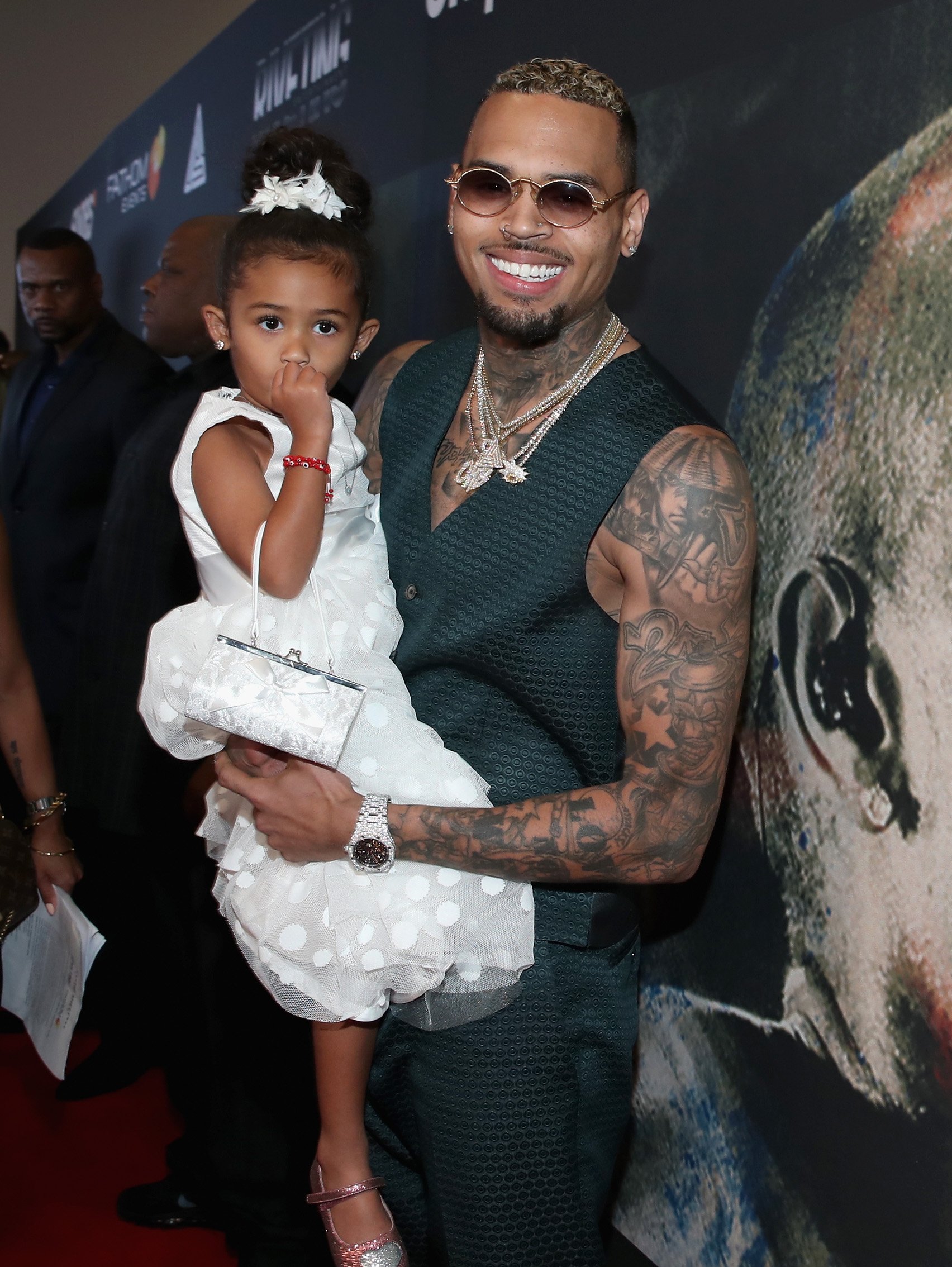 "She better than me," the proud dad wrote alongside a red heart emoji. As it turned out, he wasn't the only one in love with the picture as thousands of fans and celebrity friends turned up in the comments with their approval.
"Parenthood is amazing," gushed one Instagram user who also added a heart eye emoji. "Awww she's so cute, your daughter is going to be an artist just like her father," chimed in another impressed fan.
Many social media users also used the opportunity to send Chris some virtual thumbs-up for his parenting skills. Justin Bieber kicked things off with "Great dad!!" while other fans left comments like "I love seeing your fatherhood," and "You're such a good father omg."
Chris, 30, is no stranger to showing off his daughter's milestones and achievements via social media, as Hollywood Life noted. On many occasions, the "Kiss Kiss" hitmaker has shared footage of Royalty displaying dance moves that prove she is indeed her father's daughter.
Chris shares Royalty with Nia Guzman but has now welcomed a son with Ammika Harris. The status of his relationship with Ammika is confusing at best, but that hasn't stopped the singer from gushing over their child, Aeko Brown.
For a long time, Chris and Ammika remained silent about the pregnancy and birth of their son, dropping hints here and there for fans. They finally confirmed last month that Aeko was born on November 20.
Since then, Chris has been supplying adorable pictures of baby Aeko to his 60 million Instagram followers. In December, he even shared a snapshot of Royalty appearing to be on diaper duty with her brother.
Chris may have quite a rough history when it comes to relationships, but it appears the singer is head-over-heels in love with his children and has no trouble being a doting dad.