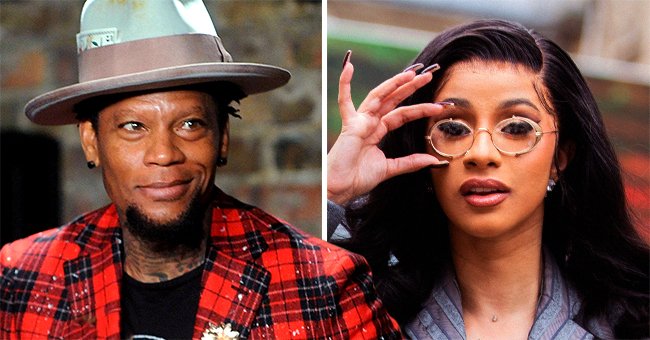 Getty Images
DL Hughley Reveals Why He Believes Cardi B Could Win Office If She's Serious about Politics
DL Hughley explained why Cardi B would win an election if she decides to pursue her political plans. The singer previously expressed her intentions to run for Congress and Hughley's reason for her possible win may surprise her.
DL Hughley thinks Cardi B has a chance to win an election but we're not sure the singer will be happy to hear the reason why.
The outspoken radio host divulged his opinion after TMZ asked him what he thought of Cardi's political plans. She previously expressed interest in politics since teaming up with Senator Bernie Sanders in promoting his bid for the Democratic race.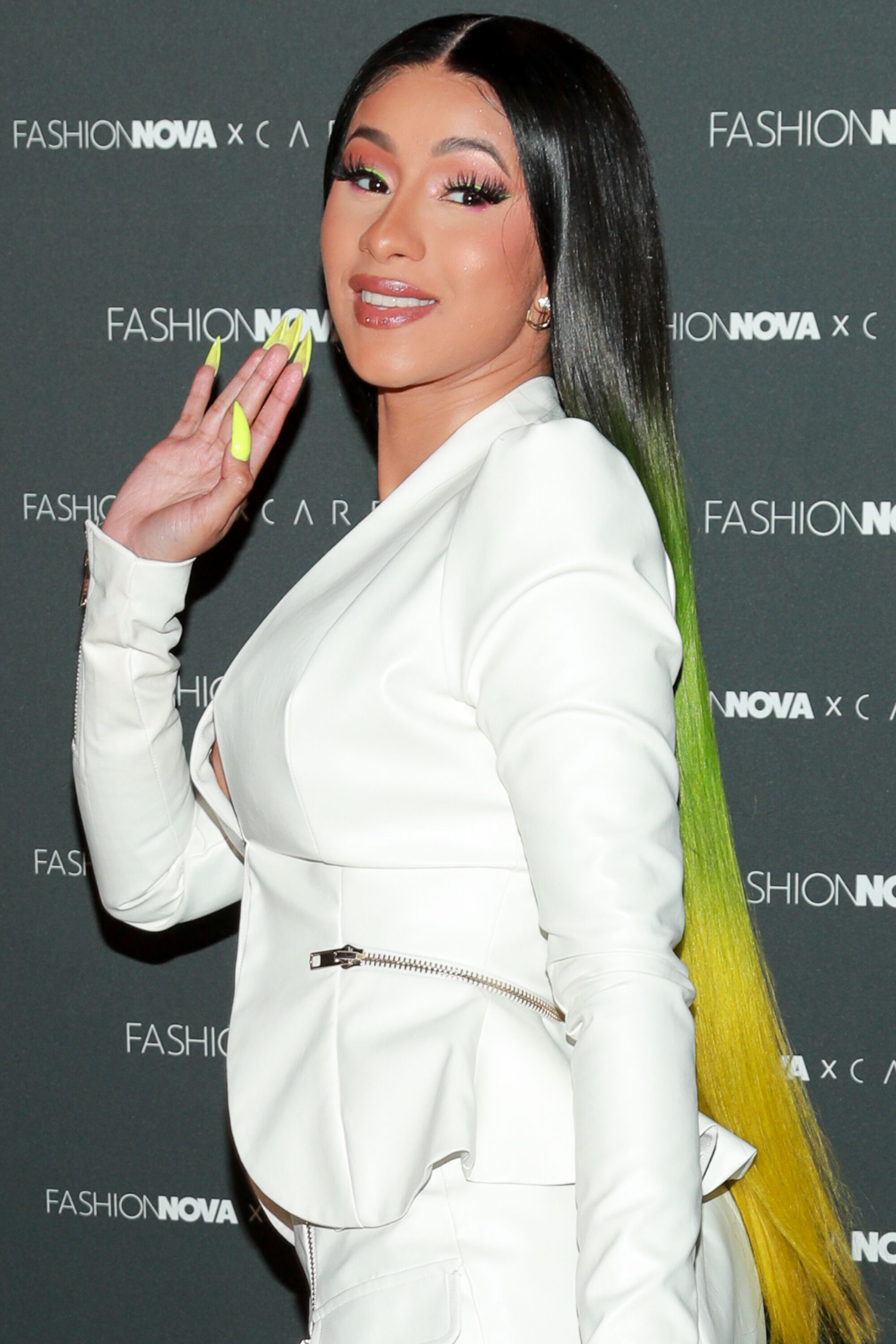 Cardi B attending the Fashion Nova X Cardi B collection launch party in May 2018. | |Photo: Getty Images
WHY HUGHLEY THINKS CARDI COULD WIN
Hughley, who isn't a fan of President Trump seems to have lost trust in the American electorate when he offered his opinion about Cardi's chances for office.
"I put nothing past the American electorate," said the 56-year-old political commentator who also expressed his disappointment over the lack of credentials of those holding office. "The only thing you won't need experience to do is to hold elected office in America," he added.
Cardi has been genuinely excited over her recent epiphany involving the possibility of getting into the political arena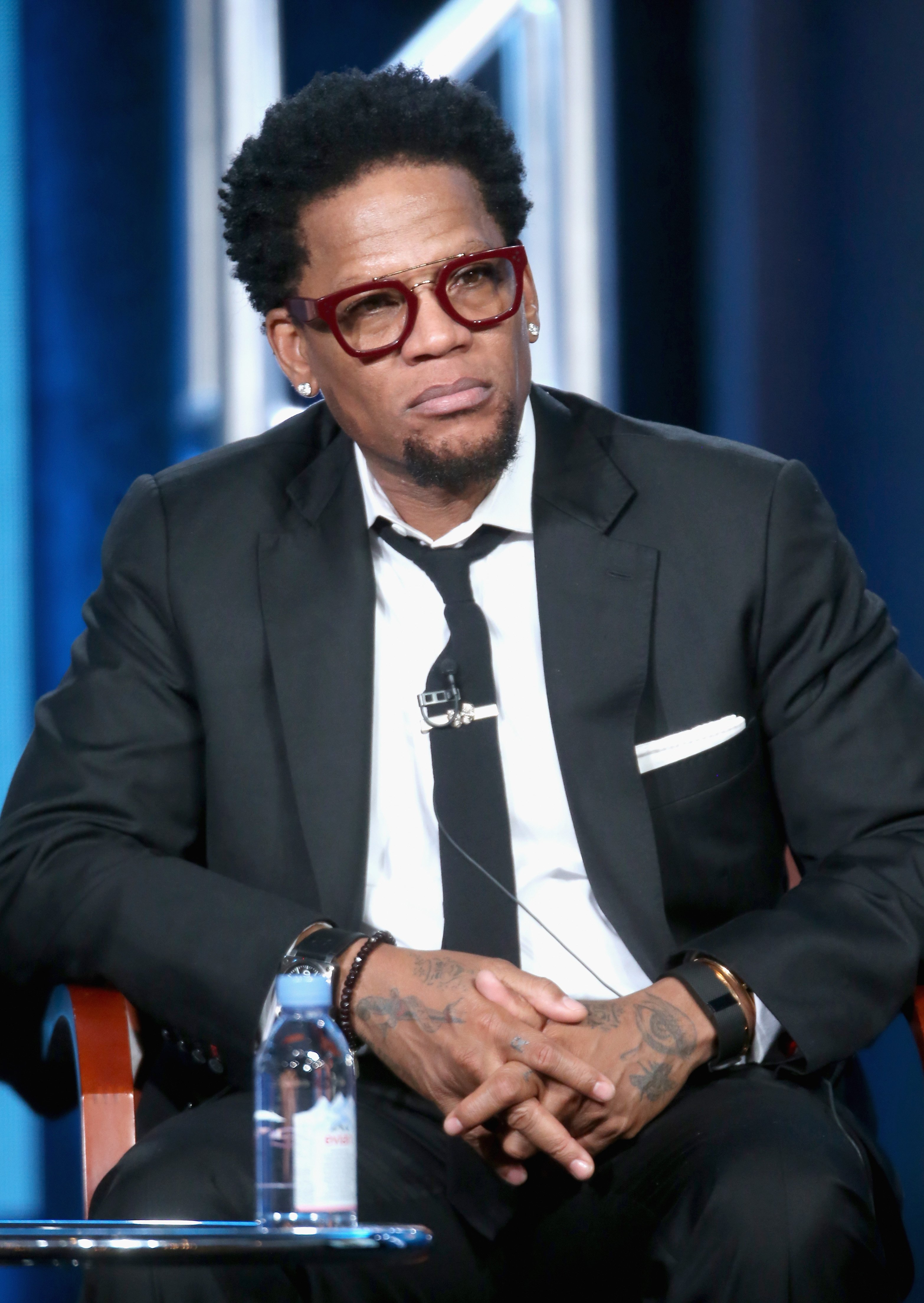 D.L. Hughley speaking onstage at NBC Universal's "Heartbeat" panel discussion during the 2015 Winter TCA Tour. | Photo: Getty Images
It doesn't take a smart person to realize that Hughley's comment isn't something Cardi should be ecstatic about considering the underlying connotation it possessed. It was short of saying Cardi had a chance to win an election because anybody at this point is capable of winning. He explained,
"Now you can just be a celebrity and you can have Twitter fans and you can have Facebook fans and you can be an influencer and you can be part of the American political scene."
A PASSION FOR POLITICS
Cardi has been genuinely excited over her recent epiphany involving the possibility of getting into the political arena."I think I want to be a politician. I really love government even tho I don't agree with government," the award-winning female rapper previously tweeted.
She also said in a separate tweet that she believed she could be a congresswoman if she made an effort to acquire the education needed to be one. Cardi is confident that along with the proper education, her passion for politics and her ideas "that make sense," she could "shake the table."
SANDERS SUPPORTS
Cardi has been receiving positive feedback from fans who support her political plans. Among those who offered encouragement is Sanders who benefitted from Cardi's campaign video to help increase his chances of winning in the Democratic polls. According to Iowa polls, as reported by Rolling Out, he has surged ahead in the race since then.
A few days ago, Sanders told TMZ that "it would be great" for Cardi to run for Congress and bring her own experience with poverty and struggle to the table. He also applauded Cardi's efforts to influence the youth and educate them about important issues when he spoke CNN in July.
Hughley's recent comments should give Cardi another push towards her goal even if it didn't sound very positive. If she's really serious about her beliefs and in making a difference for the country, then she could give it a shot. After all, as Hughley puts it, experience isn't a prerequisite for running for office in these times.
Please fill in your e-mail so we can share with you our top stories!