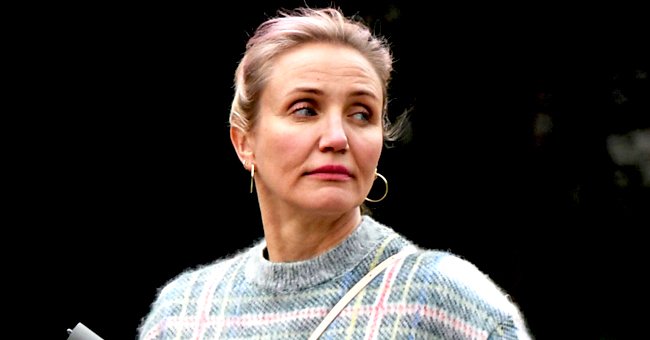 twitter.com/PageSix
Cameron Diaz Makes First Appearance as a New Mom after Welcoming Daughter Raddix with Husband Benji Madden
Cameron Diaz is already out and about in the streets of California after welcoming her very first child with her husband, Benji Madden. She looked stunning as usual.
Although she wasn't glammed out, Cameron Diaz, 47, looked good earlier this week as she stepped out for the first time since giving birth to daughter Raddix Madden.
According to Page Six, the "Bad Teacher" actress had just stepped out from her friend's home when she made her appearance in a large, checkered sweater and ripped jeans. The picture is found below.
Diaz steps out as a mom
Diaz, who is married to singer Benji Madden, wore her hair in a ponytail and carried a gray item, her phone, and a pair of glasses in one arm and a cream tote bag in the other.
Diaz appeared to have very little makeup and sported black nail polish as she made her way to her destination. She wore a large ring on her finger and a pair of gold hoop earrings to accessorize.
Sharing the big news
On January 3, "The Other Woman" actress was proud to announce, via Instagram, that she and Madden had welcomed their baby girl. They would be sharing no pictures of her though, they said.
They also wrote: "She has instantly captured our hearts and completed our family." The news came as a surprise to many since Diaz and Madden kept the pregnancy under wraps.
Ready for more
Days later, an E News source revealed that the pair are ready to add another tot to their nest. The source further alleged that the couple was trying for years to make it happen a first time.
In 2012, Diaz spoke on the matter of becoming a mother, saying she didn't necessarily want it for herself. Just before getting married in 2014, she seemed more willing.
"I've never said never to anything in my life. If I wanted kids, at any point in life, I would have them," she stated to the Telegraph. Indeed, Diaz tends to do as she pleases in her life.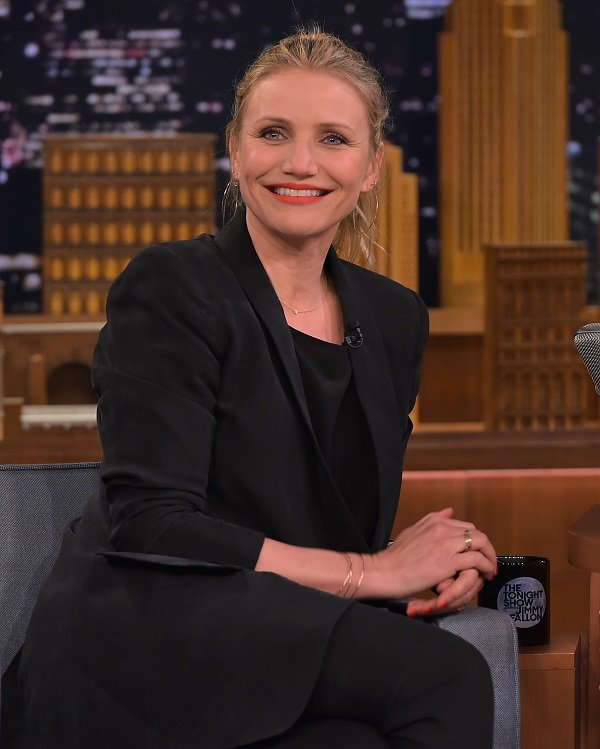 Cameron Diaz on April 6, 2016 in New York City | Source: Getty Images
Finished with acting
The actress, who's dated fellow celebs like Justin Timberlake and Alex Rodriguez, officially announced her retirement from acting back in 2018. Or at least, her colleague did.
Selma Blair, who co-starred with Diaz in the film "The Sweetest Thing," let it slip at a Vanity Fair's Oscar pre-party that her Diaz did not want to return to the big screen anytime soon — if ever.
Blair was talking about doing a follow-up with Diaz but said she couldn't since the actress was "done." Although fans would undoubtedly want to see more of Diaz, Blair said she doesn't know what it would take.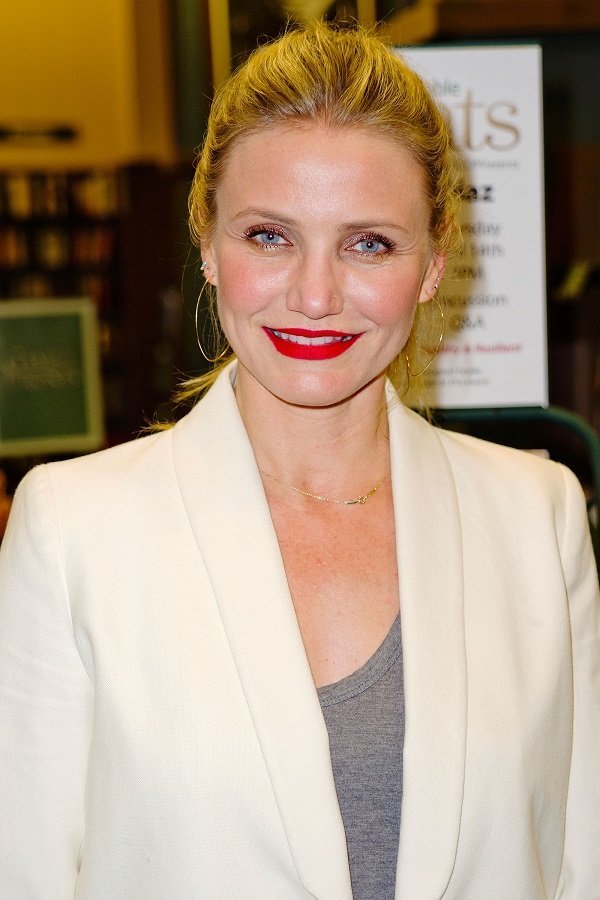 Cameron Diaz on April 14, 2016 in Huntington Beach, California | Source: Getty Images
Now that Diaz has a newborn to care for and seems content with her life as is, there's even less chance she'll return. Who can blame her when she knows what she left behind?
Please fill in your e-mail so we can share with you our top stories!