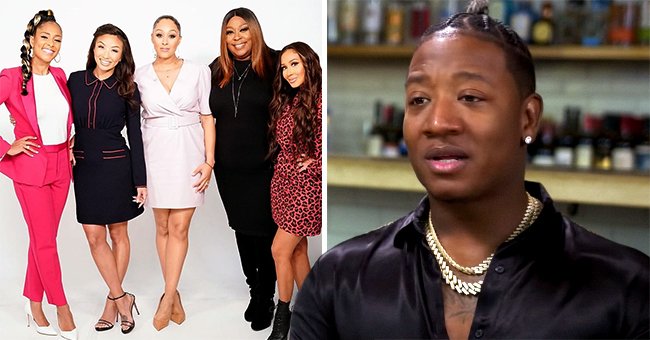 Instagram/therealdaytime Youtube/VH1
'The Real' Co-Hosts Defend & Praise LHHATL Star Yung Joc after He's Shamed for Being a Rideshare Driver
After rapper Yung Joc was job shamed for working as a rideshare driver, the hosts of "The Real" slammed his shamers and commended him for "hustling" to make a living.
There's nothing wrong with making an honest living. That's the message rapper Yung Joc left in the minds of his listeners when he spoke up about being shamed for moonlighting as a rideshare driver. Impressed by his humility, the ladies of "The Real" defended the rapper as they discussed the underlying issues that stemmed from the controversy.
"The co-hosts agreed what happened to Yung Joc was "degrading" and those who shamed him should rather be ashamed."
ANOTHER CASE OF JOB-SHAMING
Yung Joc became a trending subject on social media recently after a video of him driving for rideshare company, Pull Up N Go made its way to the internet. In the clip, he was being interviewed by his passengers who recognized him as the "It's Going Down" rapper.
Surprised to see him driving for them, one passenger assumed and told him, "you must have fell off." Yung Joc explained that it was easy money so he took the job. It also allowed him to meet people.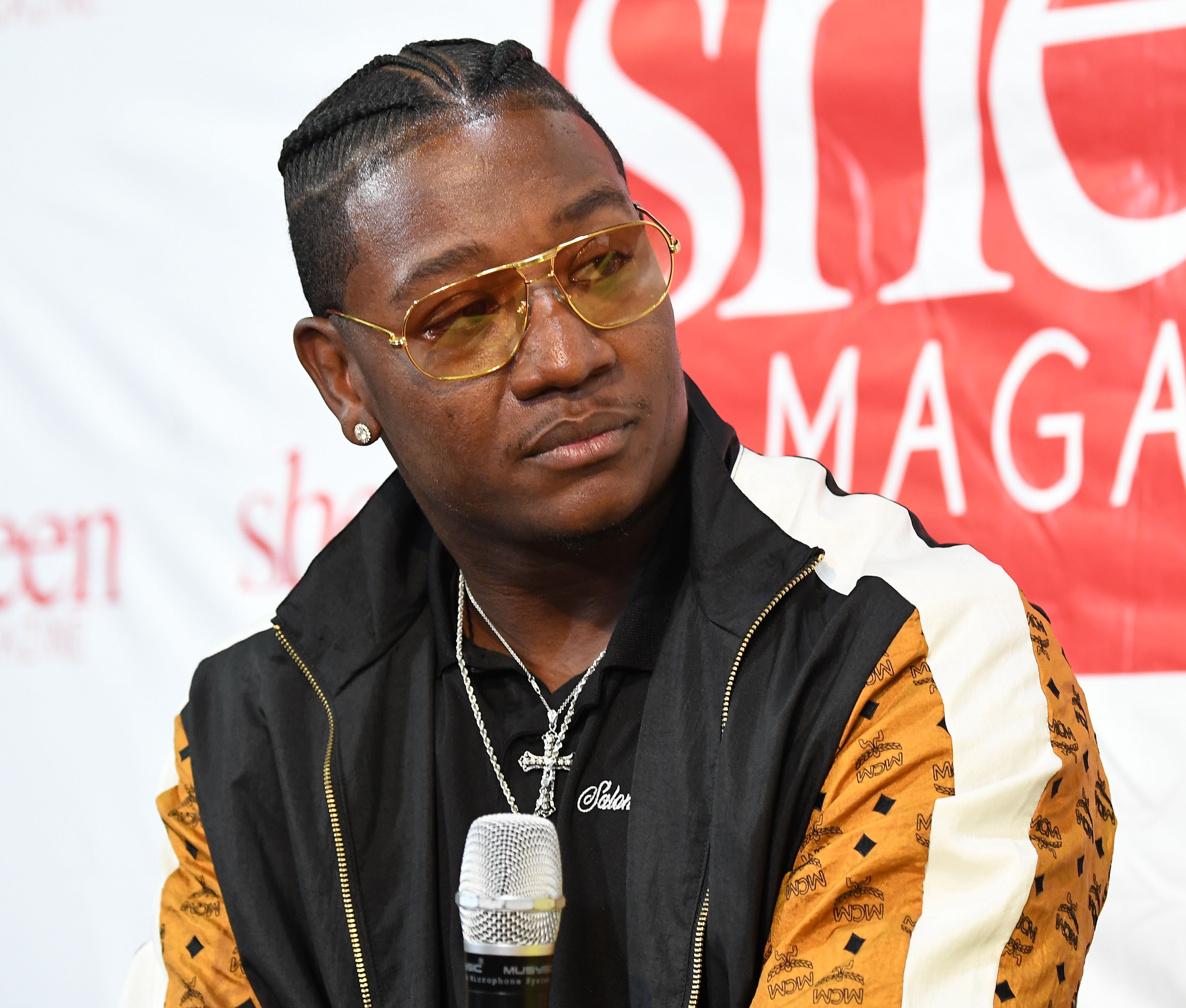 Rapper Yung Joc speaking at the 2018 Bronner Brothers International Beauty Show in Atlanta. | Photo: Getty Images
The viral clip soon became a point of discussion with many judging Yung Joc's choices. It was a sour reminder of what actor Geoffrey Owens went through when a clip of him working at Trader Joes went viral.
Like Geoffrey, Yung Joc found no reason to be ashamed of his means to make an honest living. He faced the cameras of TMZ and instead of expressing his anger, he used it to teach a lesson on humility.
WHAT WE CAN LEARN FROM YUNG JOC
Yung Joc explained that as a member of Big Brother, Big Sister, an organization that mentors the youth, he has learned to "lead by example." "You have to show people you're not too big to do the right thing, making an honest living," said.
He adds that he wanted to challenge himself by taking on the job of becoming a rideshare driver. Something he can now check off his bucket list, he proudly shares.
WHAT THE LADIES OF "THE REAL" HAD TO SAY
Meanwhile, on "The Real," the co-hosts agreed what happened to Yung Joc was "degrading" and those who shamed him should rather be ashamed. In Yung Joc's defense, Tamera Mowry pointed out that the entertainment industry could be "fickle" and it's admirable that Yung Joc was "hustling" instead of lounging around in his couch at home.
On the other hand, in new host, Amanda Seales' opinion, it was rude of people to share the video in the first place instead of keeping it within their chat group. The girls agree that job-shaming Yung Joc was "nasty." Amanda also commended Yung Joc for responding gracefully.
KIND WORDS FROM YUNG JOC'S FELLOW RAPPER
Apart from the talk show hosts, rapper Killer Mike also applauded Yung Joc for his ability to multitask. "He's always been a hard worker and someone who does the most with what they are given," he told Baller Alert while enumerating the many facets of Yung Joc.
Aside from being a rapper, Yung Joc is also a television and radio personality, a salon owner, and a successful party promoter, as per Killer Mike.
Please fill in your e-mail so we can share with you our top stories!