Nicole Kidman of 'Big Little Lies' Fame Talks Keith Urban and How He Makes Her Feel Comfortable in Their Marriage
During a recent interview, Australian actress Nicole Kidman, 52, opened up about various topics including discussing her marriage to country singer Keith Urban.
The actress spoke to Australia's "Sunday Life" magazine where she explained how she relaxes and when she's at her most "secure." The star said:
"I like to relax by meditating, but what makes me feel most comfortable and secure is being with Keith."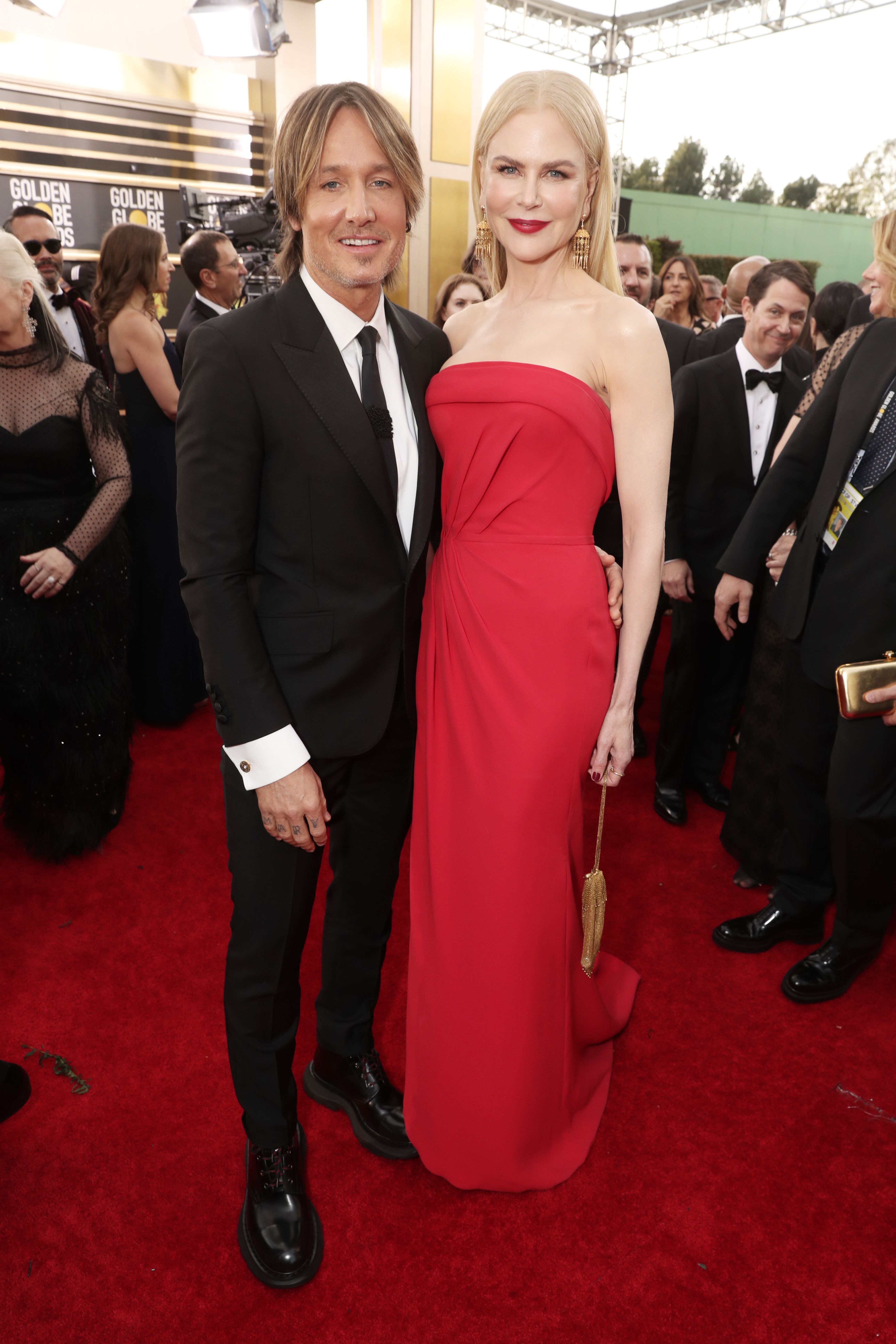 "I feel protected thanks to this great friend"
She continued by noting that having Urban by her side balanced everything for her as he was "a partner" she could talk to and whom she shared a mutual love with. Kidman further explained:
"Before I met him, I was more scared. Now I feel protected thanks to this great friend and wonderful partner I have."
The actress and the musician have been married for 13 years since 2006. The famous couple has two daughters, Sunday Rose, 11, and Faith, 10.
Kidman donates to Australia bushfire relief
Kidman and Urban live with their children at their estate in Nashville, Tennessee. However, the star hasn't lost touch with her Australian roots.
She recently vacationed in Sydney and donated to the bushfire relief cause. Kidman has received much acclaim for her appearance in the movie "Bombshell."
Where Kidman and Urban met
She's also starred in and executive produced two seasons of the HBO series "Big Little Lies" alongside Reese Witherspoon. Kidman and her husband actually met in 2015 at the 2005 G'Day USA gala.
Speaking to Ellen DeGeneres, the actress recalled having had a "crush on him." However, Urban didn't call her back for four months.
Urban delayed calling Kidman after 1st meeting
In 2018, the country singer appeared on the Australian talk show "Interview" where he explained why he'd taken so long to get in touch with the actress. The musician revealed that he'd gotten her number from someone else but was too afraid to call her.
When he finally found the courage to call her, the two got along so well that they couldn't stop talking.
When and where the couple married
After less than six months of being together, Kidman knew she was the man she wanted to marry. The couple married on June 25, the following year at a church in the northern Sydney suburb of Manly, Australia.