Fantasia of 'American Idol' Fame Flaunts Curvy Figure in Colorful Swimsuit While on Vacation with Husband Kendall Taylor in Recent Photos
R&B singer Fantasia was basking in the colors of love and shared her excitement with her followers on social media, as she posted a sweet photo. 
In the post, Fantasia shared two photos, in which she wore a colorful swimsuit, flaunting her gorgeous features. The first picture showed Fantasia posing with her husband, Kendall Taylor. 
The sweet couple looked gorgeous together with Kendall wrapping his hands around his lovely wife's waist, while Fantasia held on to one of his hands. Her other hand rested on the white railings behind them.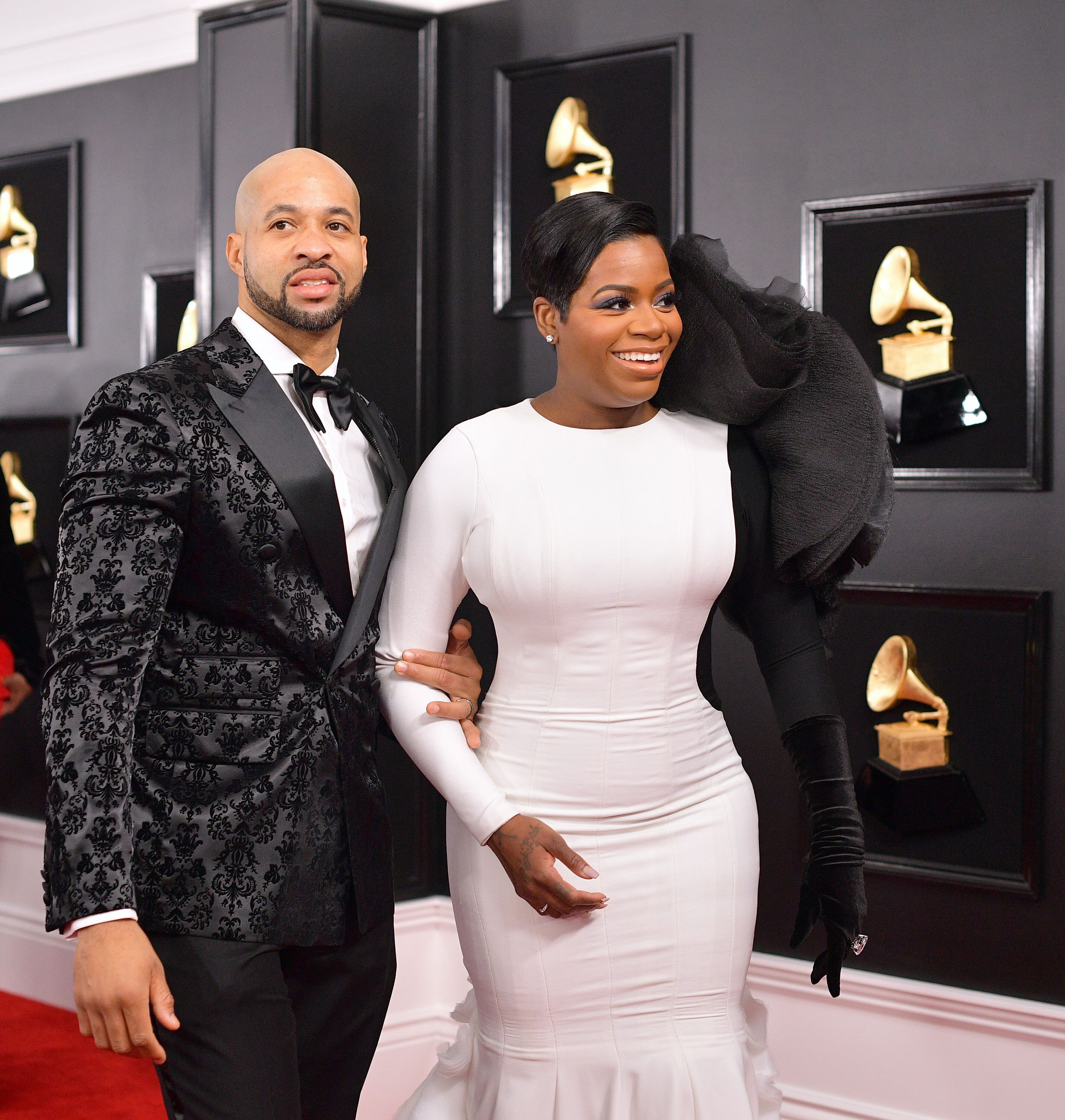 Kendall wore colorful shorts, but was bare-chested, revealing his tattoos. In the photo, he seemed to be interested in something, as he stared into the distance, while his beautiful wife looked at the camera.
The second photo was all about Fantasia, as she posed looking sideways, with her right leg positioned in a way that made the singer's hips even more gorgeous to behold.
In her caption to the post, Fantasia reveled in the colors of love, as she wrote:
"The Colors of Love."
Her caption was followed by several colorful heart emojis, going further to show how happy she was being in love with Kendall Taylor. 
Many of her followers shared in her excitement, with her post receiving over 250,000 views, while more than 2000 people shared their thoughts about it. 
Kendall did that because he wanted people to know that he wasn't marrying her because of money
Fantasia and Kendall Taylor got married in July 2015, three weeks after getting to know each other, and the couple didn't have sex before they tied the knot. 
The singer made this revelation while trying to clarify her controversial comments on women submitting themselves to men, during her appearance on "The Breakfast Club. In a talk with Angela Yee's Lip Service, she said:
"We got married in three weeks! I'm a hopeless romantic! But I knew he was the one when I was getting ready to go on the road and he kneeled down and was like, 'Can I cover you?' And I was like, 'Cover me?' He kneeled down and started praying."
Fantasia also spoke about her husband's decision for them to sign a prenuptial agreement before they got married, something which considered to be a dope move.
The "American Idol" alum also said that Kendall did that because he wanted people to know that he wasn't marrying her because of money. 
When Angela asked Fantasia if she would still have married Kendall without the prenuptial agreement, the singer said she would, adding that the fact that he brought it up mean he was her homie. 
Fantasia and Kendall's marriage is indeed a beautiful one, and it is not surprising to see her basking in the colors of love.