Kimora Lee Simmons' Fans Say Her Daughter Ming Lee Looks & Talks Just like Her Mom in New Video
The verdict is out, and Kimora Lee Simmons fans have judged that her daughter, Ming Lee, does not only look like her, but she also talks in the same manner as her famous mother.
One thing about living in the spotlight is that people tend to look and scrutinize every word and action. And it explains why fans of Kimora Lee Simmons concluded that she and her daughter Ming Lee, look and sound alike.
Ming's father Russell Simmons posted a video on Instagram of the young woman at a photo shoot. Although she didn't say much, the sound of her voice was enough for fans to arrive at the resemblance conclusion.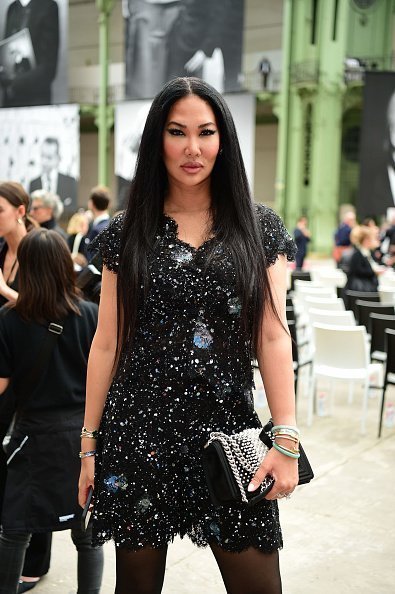 TWO PEAS OF THE SAME POD
One person commented that the young woman and her mom are twins. While another follower wrote,
"She looks and speaks just like her mom."
Another noted that the resemblance between mother and daughter was uncanny. One person who couldn't hold back, tagged Kimora and Ming, adding that the younger woman is the fashion designer's clone.
SAME MANNERISM AND ENERGY
One fan of the designer called the young lady "Cute," while toeing the same look and speech resemblance line. Another wrote that seeing and listening to Ming is akin to looking at her mom and listening to her words.
The advice has come in handy, and the 19-year-old is slowly establishing herself as a fashion executive
For one fan, however, it was a first-time experience. The person noted that the mother and daughter went beyond sharing looks and speech to have the same mannerism and energy.
A RELATIONSHIP BUILT ON TRUST
Ming is every inch her mother's daughter, and she revealed last year that there's a great deal of trust between them. She told Teen Vogue ahead of the relaunch of Baby Phat,
"My mom leaves it up to us, not to say that she doesn't do anything, but I think she knows that we got it."
The young fashion executive was referring to herself and her younger sister, Aoki Lee. The two got introduced to the fashion world at a very young age.
THE BEST STYLE ADVICE
Although Kimora started Baby Phat with Russell in the early 2000s, she has left most of its operations to her daughters to manage. In December, the sisters had their relaunch.
The new generation of Baby Phat outfits draws inspiration from the style of the last two decades. It has a velour tracksuits, bedazzled tank tops, and retails between $30 and $300. 
Ming and her sister modeled the outfits for the brand, and the young woman gets her fashion tips from her mom. In September, she revealed that Kimora's best style advice is to avoid looking "Too naked."
The advice has come in handy, and the 19-year-old is slowly establishing herself as a fashion executive. She is cementing her place in the fashion world, and hopefully, it would be distinct from her mother's image.