Shereé Whitfield of RHOA Fame Wows in Plunging Shirt & Curly Blonde Braids in Pics from 50th Birthday Thailand Trip
Reality star Sheree Whitfield embraces a glamorous and youthful new blond look at 50.
Sheree Whitfield celebrated her landmark 50th birthday in Thailand with her lovely grown-up daughters.
The former "Real Housewives of Atlanta" star sported a new look that proved that blonds definetly have more fun...
For Sheree, the New Year announces the 50th chapter in her story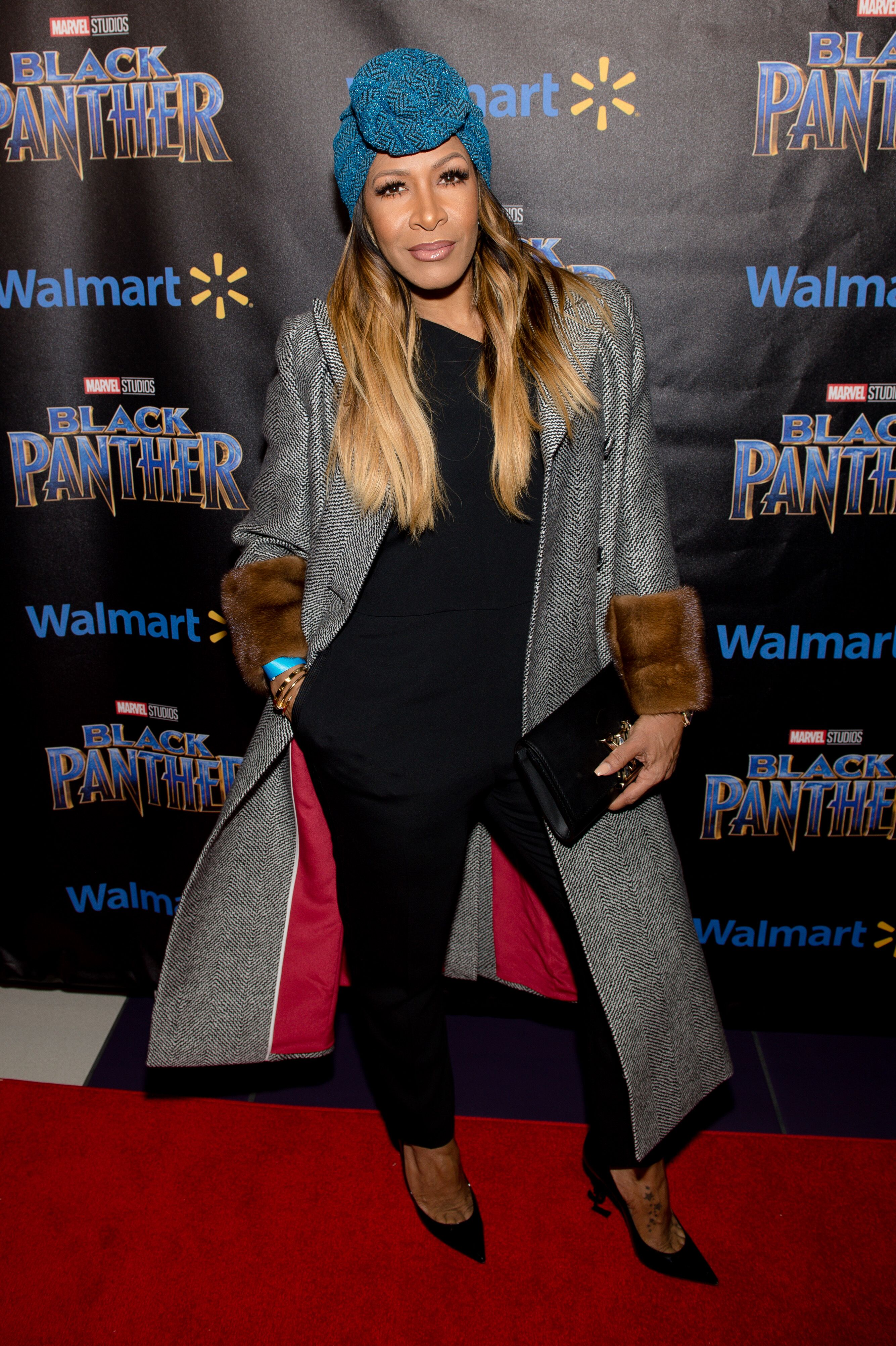 SHEREE WHITFIELD - BLOND BOMBSHELL
Sheree may be 50, but she looks 20 years younger. She displays a figure that would be the envy of any woman half her age, and now she's embraced the new era of her life by going blond.
Sheree shared several snaps from her tropical getaway in exotic Phuket in which she flaunts a mane of glorious golden curls. 
BLONDE WITH EXTENSIONS
Sheree's transformation was not achieved by tinting her hair, but by the skillful application of blond braid extensions. The new style adds considerable volume to Sheree's natural hair and gives her a fresh new image.
BLONDS HAVE MORE FUN
Sheree stepped out in new makeup color schemes that take the best advantage of her hair coloring, wearing softer coral toned lipsticks, and pinker blush to complement her blond tresses.
Sheree carries off her new look with aplomb, moving from a carefree beach-bunny wild mane style to a sophisticated asymmetrical ponytail for a glamorous evening look.
It remains to be seen if the new blond tresses were just a holiday look, or if the former "Real Housewife of Atlanta" star will be embracing the new chapter in her life as a blond.
Happy birthday, Sheree!
SHEREE WHITFIELD TOASTS TO CHAPTER 50
Sheree Whitfield shared a gallery of stunning snaps on Instagram that show her lounging on a sofa in a pale oyster satin robe, toasting her 50th birthday with a shimmering glass of bubbly.
The caption revealed the former reality star's happy outlook, and she states her gratitude at reaching her half-century in good health.
For Sheree, the New Year announces the 50th chapter in her story, and one in which she still has a lot to achieve and new challenges to embrace.