Chrissy Teigen Shared Photo of Son Miles as He Turned 20 Months Old and He Looks like Dad John Legend
Chrissy Teigen and John Legend's son has just celebrated a new milestone.
Chrissy Teigen posted an adorable photo on Instagram of son Miles whom she shares with husband John Legend on his 20-month milestone.
Little Miles, who is his dad's twin, is already a celebrity in his own right and the sweet snap garnered over 1,300,000 likes.
In just a few months, in May 2020, Miles will be celebrating his second birthday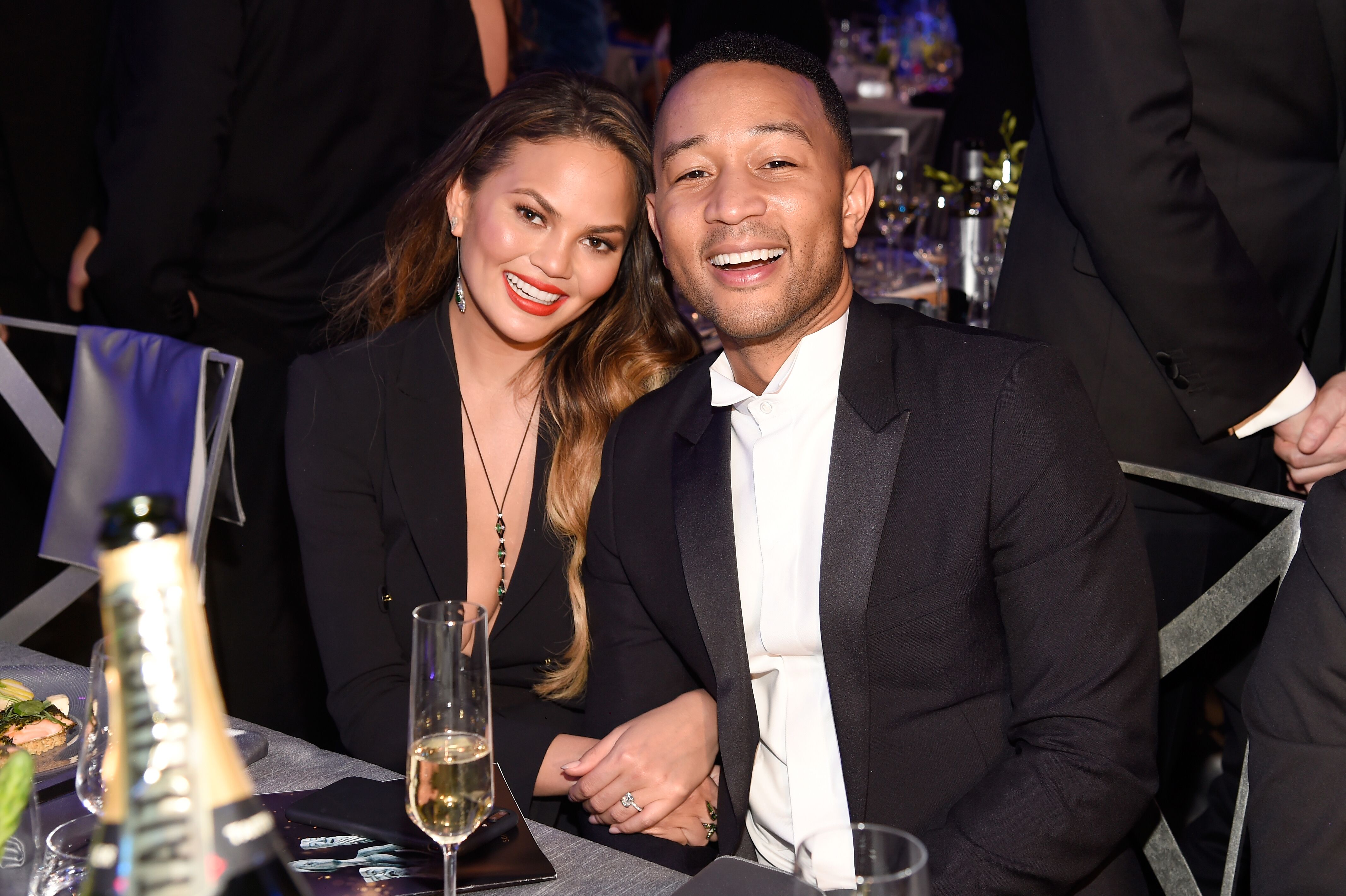 MILES LEGEND - 20 MONTHS
In the snap, the cute toddler can be seen standing alongside a blackboard on which Chrissy has chalked in his age and some relevant info about his likes and dislikes.
According to the blackboard, Miles loves cars, playing basketball, and his big sister Luna - but he hates getting his nails trimmed.
MILES "GRADUATED" FROM HIS HELMET
Another big step was announced by Chrissy, who revealed that her son would no longer have to wear a corrective helmet. Miles had been wearing the helmet for three months. 
Chrissy had taken on trolls on her social media pages who had criticized her and advised them that the helmet had been approved by a physician to help correct Miles' slightly misshapen skull.
THE HAPPY LEGEND FAMILY
Little Miles, who is his dad's perfect copy, is the couple's second child, and the apple of his mom's eye.
Chrissy recently shared a hilarious clip in which she is testing a recipe on Miles, and the toddler is looking less than impressed.
When his mom asks him if he liked the snack, he firmly says "NO!" while his little face expresses soulful disapproval.
At 20 months, Miles is already an experienced food critic!
MILES LEGEND IS GROWING FAST
It seems like it was just yesterday that model Chrissy Teigen and singer John Legend announced the birth of their second child, Miles, and the cute little boy is already on the verge of turning two.
In just a few months, in May 2020, Miles will be celebrating his second birthday, exactly a month after his sister Luna turns 4.
Miles and Luna were both conceived through IVF, and Chrissy later confessed she suffered from postpartum depression after her son's birth. 
Chrissy and John have been married for 7 years and are one of the most popular couples on social media.