Amy Schumer Points at Her Bosom in Photo & Says It Should Be Nominated for a SAG Award
Stand-up Comedian and actress Amy Schumer took a hit at the recently held Screen Actors Guild Awards with a hilarious comment about her chest.
Amy Schumer is, no doubt, an outstanding personality in the entertainment world. Unfortunately, her prowess fell short of earning her a nod in the just concluded SAG Awards.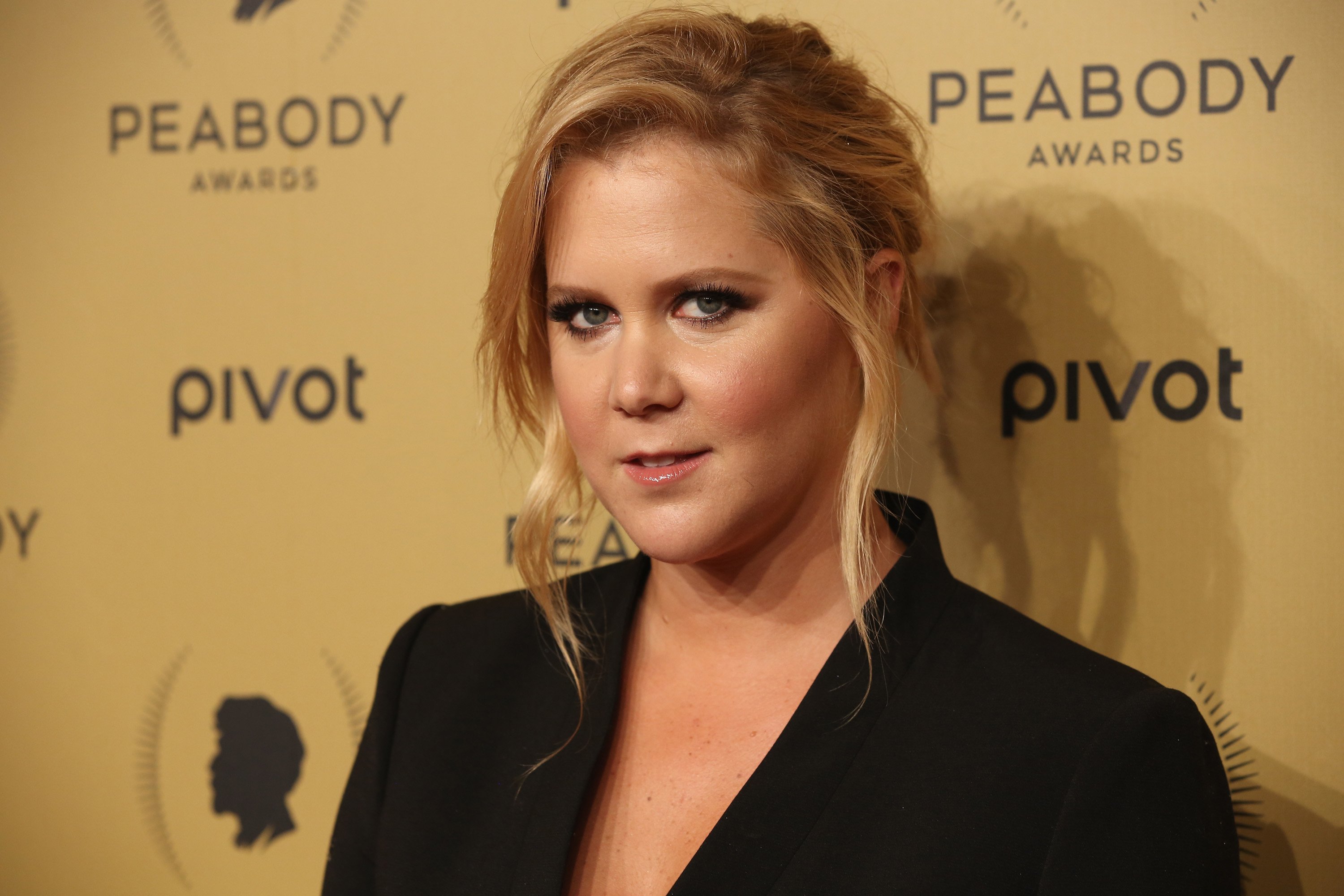 In the post which featured two photos of the star, Amy referencing a supposed snub made a joke about her bosom on Instagram. She wrote:
"I should be nominated for a sag award. #notwheretheyoncewere."
In one of the pics, the mother of one wearing a gray pullover pointed at her chest with her middle and index fingers while the other one gave a close-up view of her unflattering chest sag.
Fans understood the star's joke about her post-baby body, taking to the comment section to encourage her. One wrote:
"Motherhood bae. We Love you."
The first-time mother who birthed her son, Gene, last year, never shies away from discussing her post-birth struggles or sharing revealing, and usually unflattering pictures of her post-baby body.
One such is the marks she got from the Caesarean session which she willingly opted for. Since giving birth to her son, the 38-year-old has adopted several recovery regimens, including fitness training with her trainer, AJ Fisher. 
Despite the difficult pregnancy experience, the mother of one still hopes to have another baby.
In an Instagram post, the star revealed how she jokingly threatened to sue her trainer for the pain and suffering inflicted by the session, going as far as issuing a joke letter from her lawyer to "cease and desist" such torture. The sessions paid off eventually.
Aside from the physical changes the stand-up icon has had to go through during motherhood, she has also had to experience some emotional changes.
During an interview at her official first post-baby appearance on the red carpet, the icon recounted how motherhood had changed her. She said:
"In a million ways. I'm just nicer to my mom. I didn't know I could love someone that much, no offense to my husband. But yea, I think we're both shocked by the level of love that's possible."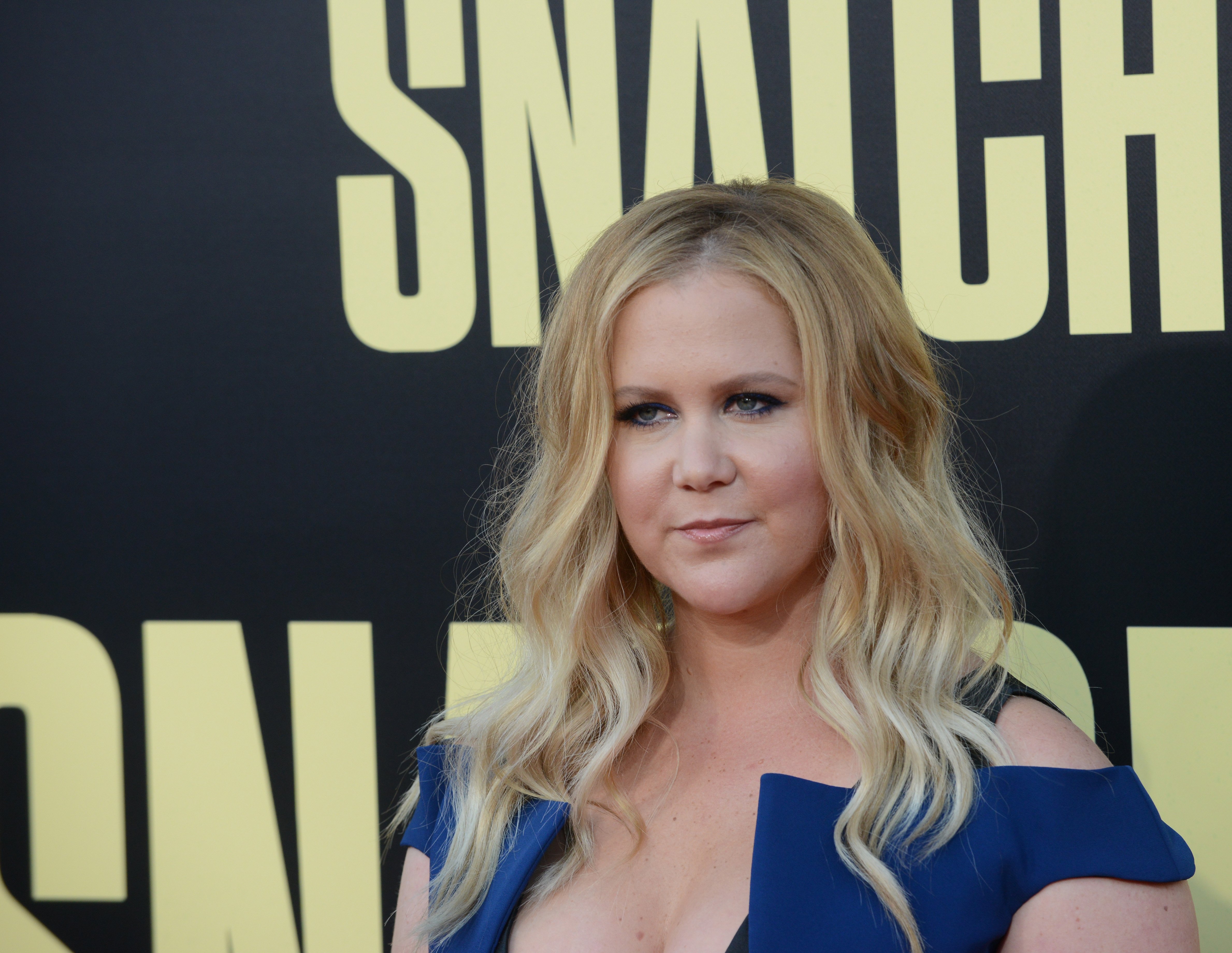 The icon and her husband, Chris Fischer, welcomed their baby through IVF a year after their marriage. Despite the difficult pregnancy experience, the mother of one still hopes to have another baby.
Last year, Amy granted a sit-down with Oprah, where she revealed plans to give her only son a sister. Amy explained that having a baby was a beautiful experience for her, one she would like to replicate.
She also urged everyone to cash in on the life-changing experience of childbearing once they had the resources to do so. 
The 38-year-old was at the time, undergoing IVF, and divulged to the media personality that although she loved her son, she wanted her next offspring to be a girl.
The mother of one's fulfilling experience with childbirth has reportedly made her a stronger, better, and more loving person, and above all, one who appreciates her body.