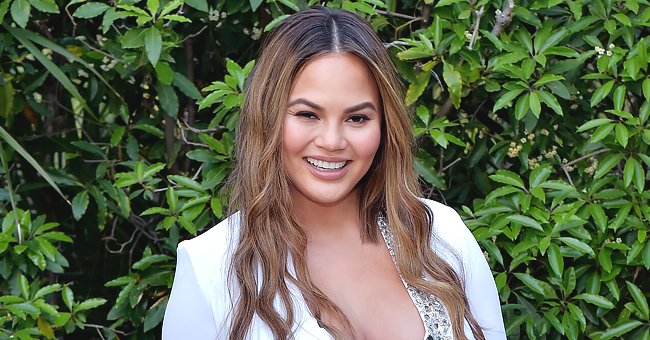 Getty Images
Chrissy Teigen Shares Adorable Video of Daughter Luna Using Floss Picks to Check Mom's Teeth
Chrissy Teigen and John Legend's daughter Luna Simone is proving that she has loads of interests at a very young age. Most recently, she tried her hand at dentistry.
On Tuesday, Chrissy Teigen took to Twitter to reveal the latest hobby her three-year-old daughter is exploring. Although there was a lot of mouth on display, the video itself was silent.
Teigen, 34, who is also mom to one-year-old Miles Theodore, further treated fans to a sassy comment underneath her post, which is found below.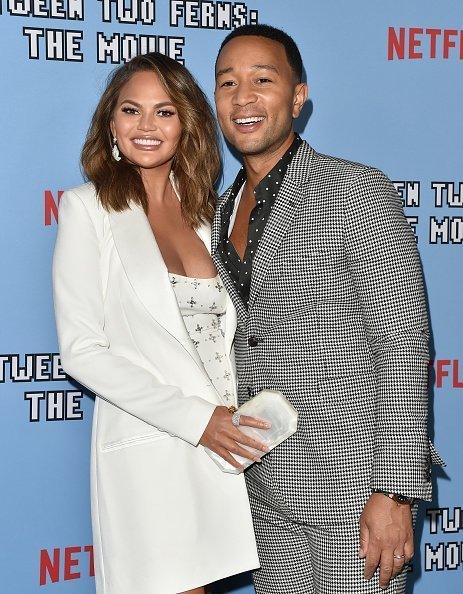 Chrissy Teigen and John Legend at the LA Premiere of Netflix's "Between Two Ferns: The Movie" on September 16, 2019 | Photo: Getty Images
Chrissy is a great patient
In the nearly 30-second clip, we see as little Luna sits over her mother's face. Teigen is lying on her back on a rug, and according to her comment, wearing a "lymphatic body massage jacket."
Above the gray and blue jacket, the model has her eyes closed and her mouth open as Luna uses dental floss to pick and prod at her teeth. She switches it around at various times.
Luna really gets in there
At one point, the tot peers from all angles into Teigen's mouth, she then looks like she's scraping the top teeth. Luna's expression is quite serious the entire time.
"Found another passion," Teigen captioned the clip. In the comments, people called Luna a dentist in the making, while others commended Teigen for her bravery in letting her daughter go near her teeth.
Chrissy gets criticized for parenting
Fans might recall that last June was when Luna went on her first dentist visit. At the time, Teigen got some flack for waiting so long to send her daughter to check her teeth.
Teigen is well-known for her clapbacks, but she pretty much brushed it off with her reply by saying she expected the backlash. A lot of fans came to her defense as well.
When Luna isn't practicing for her future career, she's busy being a normal kid who loves to play. Last weekend, Miles joined her for some outside fun.
Luna and Miles play outside
In another clip Teigen shared, Luna sits at the top of a kids' rock-climbing wall and calls her brother to come up. Miles' head pops into the frame from below.
Little Luna unzips her red hoodie while her brother grabs at the assistive pieces on the wall. When she sees that he's not getting up, she leans down.
Luna grabs at her brother's hand but to no avail. With a slightly exasperated grunt, she says, "I cannot reach you." Soon enough, the clip ends with Miles still on the ground.
She's also a fashionista
Luna is also a mini-model like her mom. Last week, the debuted the same red hoodie with the rest of an outfit she apparently styled all by herself. Dad Legend shared the adorable picture.
"Luna. Styled by Luna," he captioned it. With so many things she's good at already, we can't wait to see what the little girl sticks to in the future. For now, we love seeing her just be a kid.
Please fill in your e-mail so we can share with you our top stories!