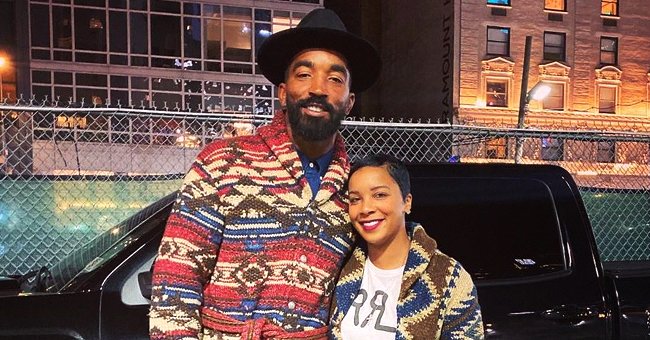 Instagram/jewey808
JR Smith Likes Estranged Wife Jewel's Photo on Instagram Amid Candice Patton Cheating Claims
JR Smith's response to his estranged wife Jewel Smith's recent post may be a telling sign of the prospect of a reconciliation. Their marriage stumbled over the holidays due to allegations that JR cheated on Jewel.
Following a tumultuous Christmas for estranged couple, JR Smith and Jewel Harris Smith, there are signs suggesting the possibility of a reconciliation. A new photo of a happy Jewel elicited a positive response from JR revealing there's hope for things to work out between them.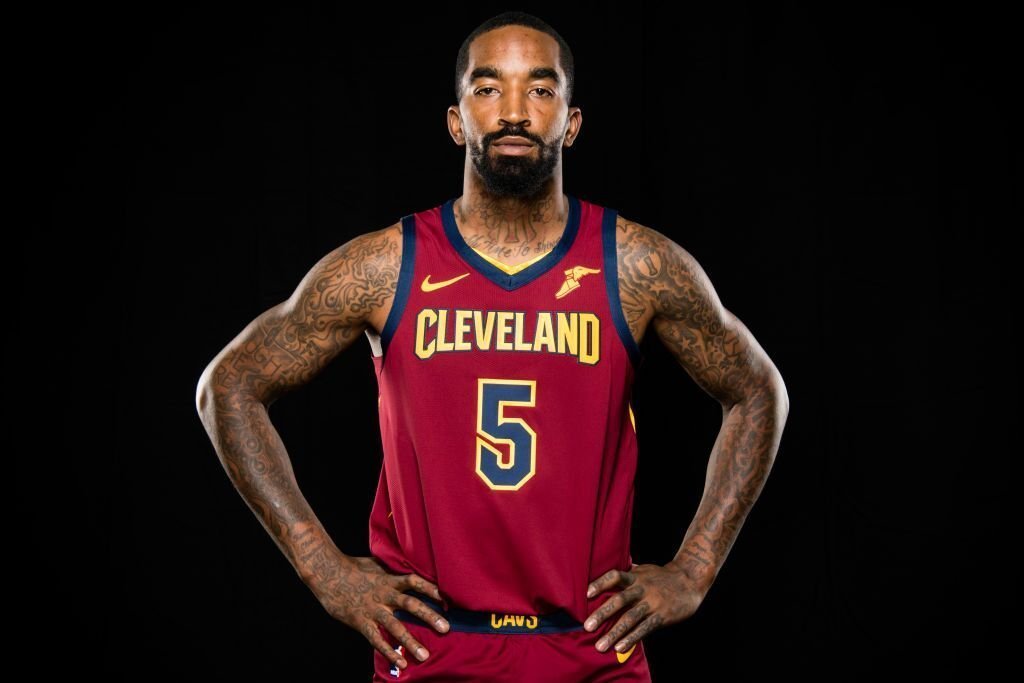 A portrait of Cleveland Cavaliers NBA player JR Smith. | Photo: Getty Images
The holidays were tough for JR and his wife, Jewel after cheating allegations against the Cleveland Cavaliers star threatened their marriage. They addressed the issue on social media separately while the woman who allegedly came between them, Candice Patton, stayed silent.
JR and "The Flash" actress, Candice first made headlines when they were spotted together at a Halloween party. A video of the sighting was shared on Instagram by Riverdale actress, Vanessa Morgan.
In response, Jewel posted a video on her Instagram acknowledging that "there is a lot going on." But she prayed for JR and Candice and asked for God's mercy and healing for them.
"We are all hurting. Everybody is hurting. Not just me, but my husband, he's hurting, and Candace, lord father god, she's hurting," she tearfully said. "I pray Lord father God for Candace that you please just mend her heart Lord father God for her to go out here Lord father god and seek a married man. I just pray that you give her grace and mercy Lord father god through all of this."
On the other hand, JR responded to fans' questions by claiming he had been separated for months from Jewel. He admitted it was one of his most difficult Christmases and confessed he wasn't happy but was working on it.
Jewel had been silent on social media for weeks after praying for her husband's infidelity. But she has clearly imbibed her December 6 message of self-love.
But a few days ago, when Jewel shared peaceful images of her spending alone time outdoors, JR seemed to suggest that all was well between them. Among the five thousand plus likes Jewel's post generated, one of those was JR's under his IG handle, @teamswish.
It's unclear if he was liking her blissful photos enjoying the cold weather and the snow or if he liked her caption which read, "A Phenomenal Proverbial Woman I AM."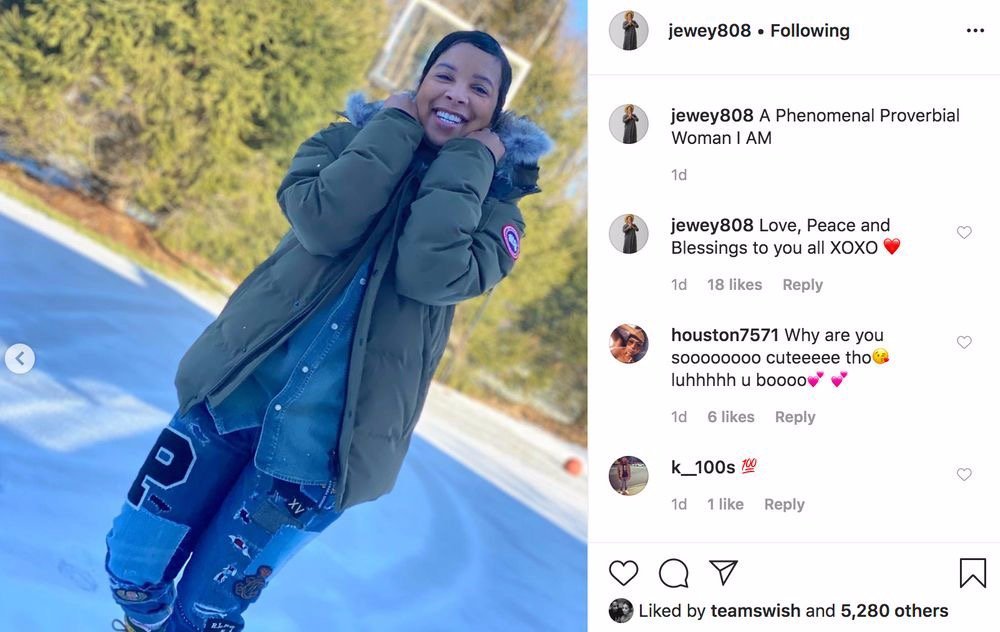 A screenshot of Jewel Smith's Instagram post showing JR Smith aka @teamswish liking it. | Photo: Getty Images
Jewel had been silent on social media for weeks after praying for her husband's infidelity. But she has clearly imbibed her December 6 message of self-love. She had written,
"As soon as you really self-love, self care and own who you are, you can start to create those healthy boundaries to know when to accept and not accept certain things in your life."
Jewel must have learned to accept the fate of her marriage to JR which began in 2016 and produced a daughter, Dakota. It's still not certain though if the couple have taken steps to repair their relationship or have just moved past the turmoil and decided to stay friends. What's evident is that Jewel seems to be in a happy place and her estranged husband approves.
Please fill in your e-mail so we can share with you our top stories!