Brad Pitt & Jennifer Aniston's Backstage Moment at SAG Awards Went Viral - Here's What the Photographer Had to Say
The photographer behind Jennifer Aniston and Brad Pitt's embrace backstage at the SAG awards revealed the details behind how she captured one of the nights most talked about moments.
All eyes were on Jennifer Aniston and Brad Pitt when they bumped into each other at the SAG Awards on Sunday. They become the night's trending topic after sharing an embrace backstage.
Joining the group of professional photographers, who were covering the show behind the scenes, Emma McIntyre was lucky enough to capture the moment that sent the internet into a frenzy.
McIntyre, who had been working the backstage position for four years, told PEOPLE, she took pleasure in capturing some of the spontaneous run-ins between actors. Describing the moment she captured Aniston and Pitt's run-in, she explained:
"I was running back and forth between the two backstage areas and had just taken some photos of Jennifer. I was about to leave when I saw Brad coming down the hallway and sensed there would be a photo-worthy moment."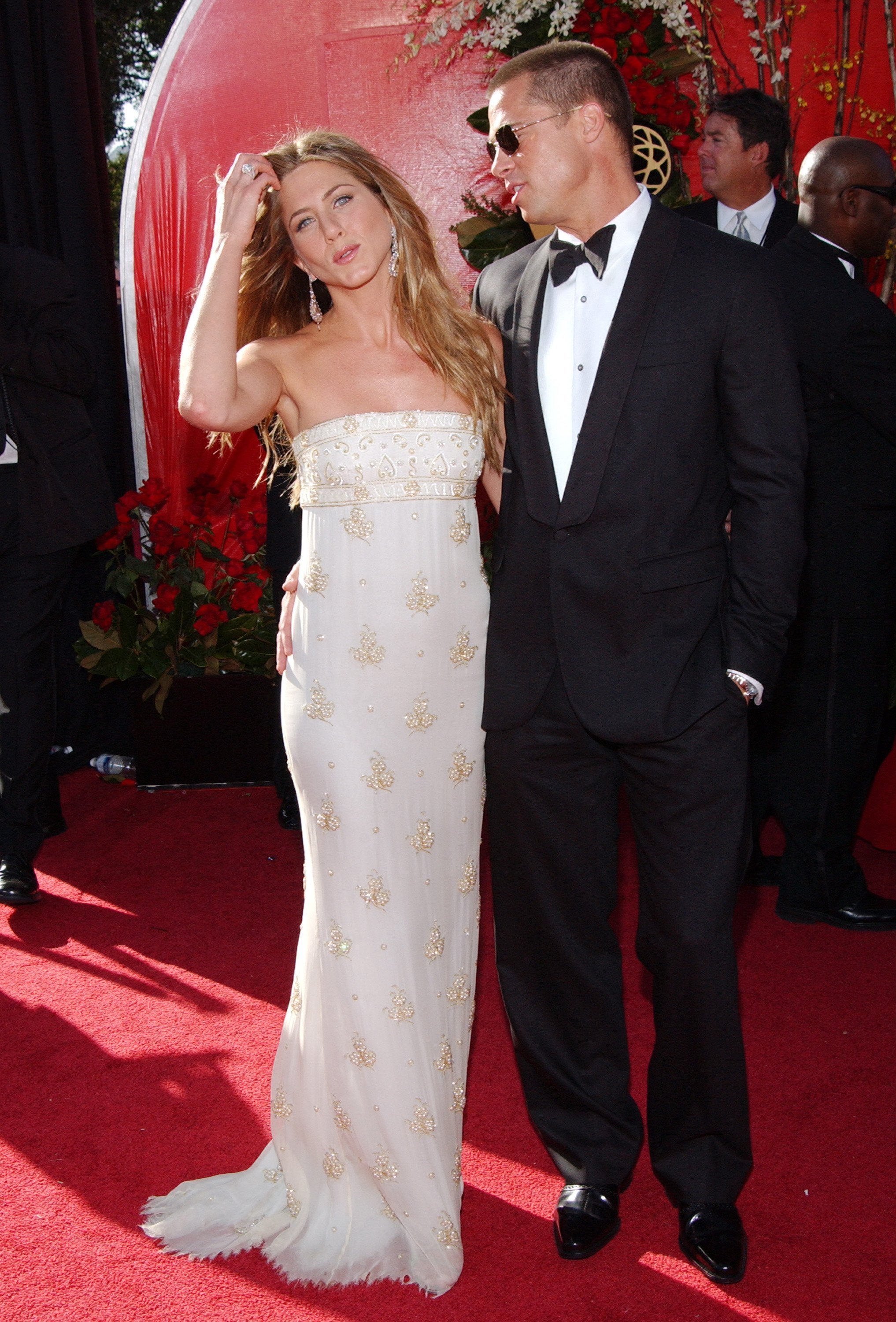 McIntyre said Aniston had just signed some posters for SAG, and was on her way to walk the press line when Pitt called out, "Aniston," and the two congratulated each other and shared an embrace, McIntyre 
revealed:
"It was a moment of two accomplished people at the top of their game, acknowledging each other's successes and genuinely seeming happy to see one another."
After their run-in, Pitt accepted the award for Best Supporting Actor, for his role in" Once Upon A Time in Hollywood," and he was spotted standing backstage in the winner room watching cheerfully as Aniston accepted her award
A video captured him looking enamored as he appeared to say "wow," while watching his ex-wife take home the award for the Outstanding Female in a Drama Series for her role on "The Morning Show." 
McIntyre admitted that capturing candid moments at awards shows can be a "hit or miss," but this was one of the highlights of her night, she said:
"The moment was really touching and you could sense the respect between two people who have known each other 20+ years and are both outstanding in their field."
As Aniston walked the press line, questions about her encounter with Pitt and their relationship followed her in almost every interview, which she said was "hysterical."
When she was told by a reporter from ExtraTv that Pitt had watched her from backstage as she accepted her award, she called the gesture "sweet."