People: Jennifer Aniston & Her Ex Brad Pitt Want Nothing but Happiness for Each Other after Sweet SAG Reunion
Jennifer Aniston and Brad Pitt's marriage might be over for more than a decade, but it turns out that the two still want the best for each other.
Jenifer Aniston and Brad Pitt have seen each other recently more than they have in the years since their marriage ended. And according to People,
"They are friends and happy with each other. They want nothing but happiness for each other."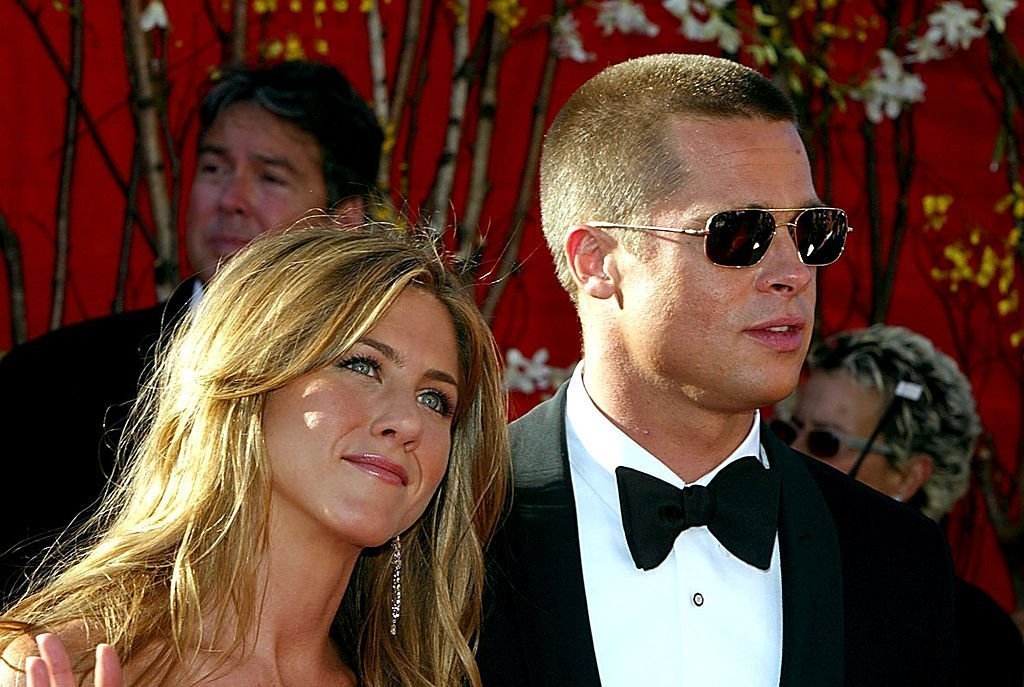 The actress and the actor have been in each other's company while attending the Golden Globes and SAG Awards. The news outlet added,
"[Jennifer] is happy to have Brad back in her life as a friend, but that's it."
The two currently have no plans to rekindle their past flame, and they have no desire to date. Despite that fact, fans of the actress and the actor hope that they somehow get back together.
The call for the two to reunite intensified after the SAG Awards, where they both walked away with a statue. The two hung out backstage afterward and even got photographed with Brad's hand on Jennifer's.
By September 2004, their marriage had hit the rocks after the actor met Angelina Jolie on the set of "Mr. and Mrs. Smith."
The snap sent tongues wagging and the fact that the "Once Upon A Time in Hollywood" star yelled something at his ex, added fuel to the fire. It later got revealed that he was yelling out Jennifer's name as she passed.
Emma McIntyre, a photographer at the award, also shed light at the moment the exes shared. She said,
"It was a moment of two accomplished people at the top of their game, acknowledging each other's successes, and genuinely seeming happy to see each other."
The photographer added that the moment was genuinely touching. It spoke of the respect the two have for each other, and the kinship they share after knowing each other for over 20 years.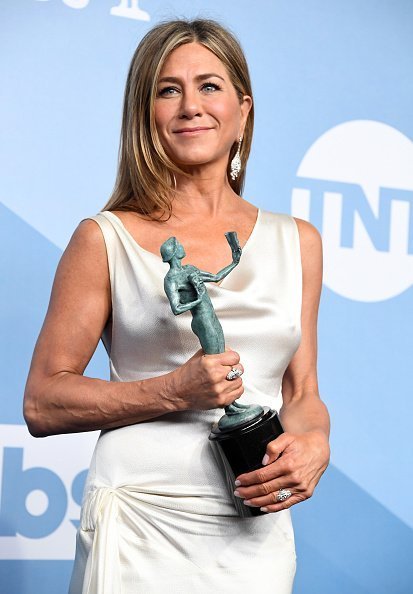 Jennifer and Brad became a couple in '98 after getting introduced by their agents. By '99, the two were engaged and got married in the year 2000.
By September 2004, their marriage had hit the rocks after the actor met Angelina Jolie on the set of "Mr. and Mrs. Smith." The two separated and subsequently divorced.
Since then, Jennifer and Brad have rarely been in each other's company. The "Friends" actress went on to marry Brad's friend, Justin Theroux, while her ex married Angelina Jolie. 
The two are now divorced from their second spouses. They are both living the single life, but according to sources, they won't be mingling with each other.